The power of implementing employee benefits can often be overlooked in small businesses because you are so focused on getting your company off the ground and making it a success. However, if your idea of an employee benefit is buying a better packet of biscuits, then you need to rethink your strategy.
Not offering benefits means fewer costs in the short term for your business, but long term you could be hindering rather than helping your growth. By offering decent employee benefits you will attract talented staff and help retain those staff you do have. You'll also build an attractive employer brand and create a perception of a strong, caring and invested employer.
According to one report, 69% of employees revealed they are more likely to stay with an employer who offers a good benefits package while 68.2% said there were more likely to take a job if an employer offered a good benefits package.
One of the most noticeable changes is to the attitudes surrounding flexible and remote working. These, among other new-age thinkings, work together to drive fairer work for all, while neatly mirroring the fundamental thesis from the government-backed Good Work Plan.
Flexible and remote working looked very different ten years ago. From remembering to take paperwork home, to accessing your work's server through OWA and keeping all fingers crossed for a reliable internet connection; the process wasn't always smooth.
As technology advances, our requirements, roles and objectives leap forwards too. Fortunately, thanks to small companies like yours, people benefits are changing to reflect our new age responsibilities and desires.
By opening our minds to different offerings of remuneration and reward, we open the door to more autonomous businesses and fair work for all.
What is an employee benefits package?
An employee benefits package is a collection of non-wage compensation that supplements an employee's salary. It is up to an employer to decide what they offer in a benefits package and it can vary between individual employees based on some of the needs of their job. Some benefits will be taxable so its important to consult with your accountant to find out what applies in your case.
Why should small businesses offer a benefits package?
A benefits package should not just be seen as additions to a worker's salary. If the offering is well thought out and used strategically it can have real value. It can help you form a positive and attractive employer brand, improve recruitment and retention, afford you greater staff engagement and help make your business a happier place for staff to work.
Attracting talent
Have you ever found yourself in the position where you have a qualified candidate that you would like to offer the position to, only for them to turn it down for a 'better offer' elsewhere? It's not only the salary that is appealing to people now, but also the inclusion of a benefits package that can sway a potential employee's decision. It's important for SMEs to utilise opportunities to stand out from their competitors and attract top talent.
Including an employee benefits package as a standard with your job offer is something that can be advantageous to small businesses. Attractive benefits can aid in the acquisition of skilled, high-quality employees and having a strong dedicated team is crucial to the success and growth of your business.
Employee retention
Recruiting skilled staff is one thing but keeping them engaged and happy is quite another. Even after they have signed their employment contract you need to work on retaining them. Attractive employee benefits can encourage staff to remain put but so can less quantifiable benefits or perks such as flexible working, free refreshments, reward and recognition, company away days and volunteering days. For example, AirBnB offers staff $2000 to travel while the Body Shop will pay staff for a set number of volunteer days each year.
Aligning the needs of the business with its employees
Managing employee performance and setting targets can allow you to monitor their effectiveness within your business. Greater employee performance will feed into your business strategy and employee benefits will form part of that. For example, reward and recognition for hard work or helping an employee with their own career goals has a beneficial effect on productivity and ultimately business growth.
What to include in an employee benefits package
The types of benefits that you could include in a benefits package can be vast. You don't have to offer all of them, or indeed any of them, but its wise to think about how these align with the values of the company.
The long term impact of implementing different employee benefits should also be considered. Whilst something may work in the short-term, it may have more damaging effects later down the line and its harder to take something away once it has been offered. Likewise, you need to take into careful consideration the financial implications implementing these benefits will have on your business and whether the costs of the benefits you intend to introduce are ultimately cost-effective and beneficial for all parties.
There are typically two areas that you categorise employee benefits into; financial and health and wellbeing.
Benefits package examples
Examples of financial benefits that you could offer employees include, but are not limited to:
Examples of health and wellbeing benefits that you could offer employees include, but are not limited to:
Employee and people benefit trends are changing. From mandatory workplace pensions to the offer of shared parental leave, here are the top 4 people benefits we've identified in the post-pandemic workplace:
1. A m
ore holistic
approach to
h
ealth &
w
ell
ness
As we move forwards into hybrid working schemes, the definition of health and wellness is becoming increasingly holistic.
Mental health awareness has soared over recent years. One study showed that nearly a third of UK employees had suffered with severe stress, anxiety or depression over the past few years. And when you consider that work itself can be a cause of anxiety and stress, it's no longer good enough to ignore your employees' mental health.
An EAP (Employee Assistance Programme) can help employees who suffer with mental health issues. Putting preventative measures in place may be an even more effective approach. Mental health first aiders, manager training, and mental health awareness initiatives are helpful. You could also consider options such as flexible working to help your employees.
Finding time to attend healthcare appointments can be a challenge for anyone working traditional office hours. For this reason, increasing numbers of employers are providing remote GP services and even arranging for healthcare professional visits. Whether that's on-site massage, private GP visits or counselling, you can help your employees actively look after their health.
Some jobs are riskier than others. Working with an occupational health expert can help you identify health and wellness needs more accurately and adapt your benefits accordingly. For instance, you could provide chiropractic services for employees in construction or counselling for employees who work in more emotionally charged environments.
2. Managing milestones and life events
The pace of change in how people live their lives is only accelerating. And it's changing the world of work.
For instance, a later pension age means people are working for longer. Increasing numbers of families are seeking to share parenting and the cost of living. What's more, the adaptability of technology means increasing numbers of people are moving away from traditional business locations; people are less willing to move for their jobs, especially if that leads to higher living costs.
To take account of these changes in lifestyle and lifestage mix, successful businesses must adapt their employee and people benefits. Consider including:
3. The ability to use
t
echnology
The digital natives in your business are used to accessing services 24/7 and increasing numbers of businesses are already embracing this shift. From telemedicine to employee recognition, it's something SMEs can take advantage of too. Here are a few suggestions:
These easy wins make your employees' home lives simpler and their time in work more rewarding. And that means a more engaged and motivated team. Win-win.

4. Creative communication
The final employee benefit trend isn't related to the benefit employees receive – but instead to the way benefits are communicated. It turns out that too many employees don't fully understand what's available to them – no surprise when Aon found that only 34% of businesses have an engagement strategy in place. That's a waste of opportunity for them and you. Here are a few options to improve the way you engage your teams with your range of benefits:
Think holistically. Your employee benefits should be a strong part of your HR strategy. Incorporate the benefits and the way you communicate them into your strategy.
Get creative. Communicating your employee benefits to the full business needs a marketing-led approach. Not sure how to do this? Get support from within your business – perhaps from someone in your sales or marketing department. Or enlist a cross-section of people from your business to cascade the information to all employees.
Use onboarding to formally inform employees about the benefits available to them. Not only is this a great way of making sure they're aware of their benefits but is also an excellent way of helping establish your employer brand.
The right benefits for your SME
Don't be restricted by convention. Give employee benefits that reflect your employer brand or employee profile. Want some inspiration? From Netflix's unlimited holiday allowance to PWC's help with paying off student loans, here are a host of unusual employee perks to inspire you.
Used strategically, a well thought out employee benefits package can be extremely valuable to a small business. And it doesn't have to break the bank. Think seriously about what is important to your employees and see if there is a perk you can implement that will help, in even just a small way, towards them being able to achieve that.
And before you go, download the free Employee Benefits Guide.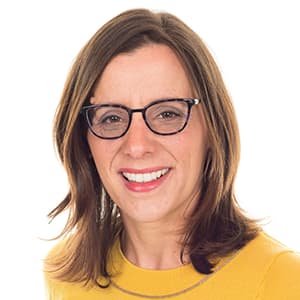 Author: Laura Sands
Laura is a writer who enjoys getting into the detail of subjects and sharing that knowledge with snappy, interesting content. When not typing away, she enjoys walks in the woods and curling up with a good book and mug of something hot.
Posted on 30 March, 2023
By Laura Sands
Company Culture
Back to listing