Expectant and future parents-to-be let out a collective 'hurrah' when shared parental leave was first introduced in 2015. Offering husbands and partners the legal right to divide responsibilities as well as paid-time-off work, Shared Parental Leave (SPL) began to nudge our 'employees first' mindset to the forefront. Interestingly, the figures for those who have adopted this scheme haven't achieved quite the same fanfare. So why is this?
With one almighty push (yes, punn intended), we thought we'd revisit and answer the most common questions surrounding SPL.

What is shared parental leave?
Shared parental leave (SPL) was introduced to give parents a greater share of the childcare and help new mothers return to their careers earlier if they wished to. Since the right was introduced, a mere 2% of workers have taken shared parental leave.
We're thinking there are two main reasons for this: a) a lack of awareness - we hope to change that - and b) women not wishing to share their leave and financial insecurity.
Let's sanatise the dummies here.
SPL gives parents the right to share up to 50 weeks of leave and up to 37 weeks of pay between a baby's birth and their first birthday. This applies to both birth parents and adoptive parents though the conditions of eligibility are different for the two.
How does shared parental leave work?
Think back to how you'd organise ordinary maternity leave or sick leave. Then apply the same principles.
Employees are entitled to divide the SPL between them. For example, a mother must take her first two weeks of maternity leave by law, but she can choose to end it at any time after that and the remaining leave can be taken as SPL with Statutory Shared Parental Pay.
If an employee is eligible, they can take the rest of the 50 weeks of maternity leave as SPL. They can also take the remaining 37 weeks of pay as Statutory Shared Parental Pay (ShPP).
Parents can choose how much of the SPL each of them takes and it can be taken in up to three separate blocks.
Can you take shared parental leave at the same time?
Employees need to be eligible to share their leave, and in some instances only one will be eligible, in which case they can't share it.
Who is eligible for shared parental leave?
Shared parental responsibility lands with either their husband, wife, civil partner or joint adopter, the child's other parent or their partner (if they live together).
Those who are eligible for maternity pay or leave, adoption pay or leave or maternity allowance.
Employees who have worked for your company continuously for at least 26 weeks before the end of the 15th week of the due date (or adoption date).
Employees only. To qualify, they must be employed by you while taking SPL.
Give you the correct notice declarations.
How much does ShPP pay?
Statutory Share Parental Pay (ShPP) is currently set at £145.18 a week or 90% of weekly earnings, whichever is lower.
If your employee is eligible for statutory maternity, paternity or adoption pay, they're entitled to ShPP.
How to start SPP
End maternity or adoption leave by returning to work.
Give binding notice of the date when it will end.
End maternity pay or allowance.
Must give you eight weeks' notice to end maternity pay.
SPL can start for the partner while the mother is still on maternity leave, provided she has given you binding notice of when her maternity leave will end. For example, a mother goes on maternity leave four weeks before the baby is born and decides to take ten weeks' maternity leave in total. As she has given you notice and provided her and her partner have given you eight weeks' notice the partner can start SPL as soon as the child is born.
How much notice period?
Your employee must give you eight weeks' notice for any period they wish to have off although if the baby is born more than eight weeks early this period can be shorter.
How can employees divide SPP allowance?
Your employee has the right to take SPP in three separate blocks rather than all at the same time. They must give you eight weeks' notice before the SPL begins.
You can agree to an employee splitting a block into shorter periods. For example they could take a total of six weeks but over a 12 week period where they work one week on and one week off. You can't refuse a request for a block of leave as long as your employee gives you the right notice and is eligible, but you can turn down a request to split the block.
Can a company refuse SPL?
You can only refuse an employee if they don't meet the eligibility criteria. You don't have to give a reason for refusing SPL, but you do have to give a reason if they don't qualify for ShPP.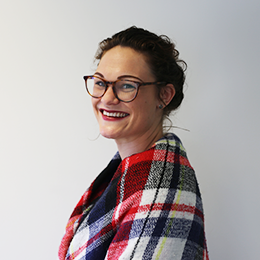 Author: Rachael Down
With a passion for words, Content Specialist Rachel Down, is an experienced communicator with skills in journalism, content creation and web copy writing.
Posted on 18 August, 2020
By Rachael Down
in Leave
Leave
Back to listing