As an employer, it's highly likely that some of your employees will be suffering from mental health issues such as depression, stress or anxiety.
In fact, it's now estimated that 1 in 6 people in the past week alone have experienced a common mental health problem, according to the Mental Health Foundation.
In severe cases, it may be necessary for an employee with ill mental health to take some time away from work to properly recover and get themselves well again. And if this happens, it's important you're ready to manage it.
The length of mental health leave can vary from a few days to a few months, but however long an employee is away for, the time will come for them to return to the workplace and integrate back into the working environment. This can be an incredibly daunting time for the employee, so it's crucial that you know how to support them.
Here are 5 ways you can support an employee when they are returning from mental health leave:
Ensure they are ready to return to work

Make reasonable adjustments

Talk regularly

Tackle the workplace stigma

Take care of work-related causes
Now let's dive into this in more detail.
5 ways to help an employee with mental health issues return to work
Check they're well enough to return
If an employee is returning to work after mental health leave, you might find they are raring to go and keen to get back into their daily routine and role. But, as their employer, it's down to you to make sure they're ready to do so. If they return too soon it could have a detrimental effect on their mental health and in the worst-case scenario it could result in further leave.
Make reasonable adjustments
If an employee breaks a bone or has a long-term illness, the Equality Act requires you to think about making reasonable adjustments for them when they return to work. This could be a change in working hours, providing them with an extra piece of equipment to help them or re-shuffling their workload.
The same needs to be done for mental illness. The transition of returning to work is never going to be a smooth ride for the employee, so it's down to you as their employer to make things as easy as possible for them. The extra flexibility that you provide can go a long way.
Talk regularly
Talking is very powerful and it's important you do your best to make the returning employee feel comfortable enough to talk openly about how they are feeling.
Before they even return from leave, it can often be useful to stay in touch with them and reassure them that they are supported by you (as long as this is helpful to them whilst they are on leave). On their return, make a point of asking how they are feeling about returning and if there is anything they are worried about that you can support them with.
Going forward, it's important that you have open conversations with the employee about how they're doing and have regular 1-2-1s with them to check in.
Learn why employee wellbeing is key to business success
Tackle the stigma
Employees are often afraid to discuss their mental health issues with their work colleagues and line managers - and this is often due to the risk of being treated differently or discriminated against.
In fact, research by mental health charity Mind says found that 30% staff admitted that if they were feeling stressed they would not feel comfortable talking openly with their line manager.
Therefore it's more important than ever to break the ice around discussing mental health, making staff aware of it and encouraging people to actively talk about it as part of your company culture.
A great way to tackle stigma around mental health in the workplace is to sign the Time To Change Employer Pledge. By doing this, you'd be demonstrating your commitment to fighting the stigma and ensuring your staff are supported should they be struggling with their mental health. More than 900 companies have signed the Pledge so far, including us here at Breathe.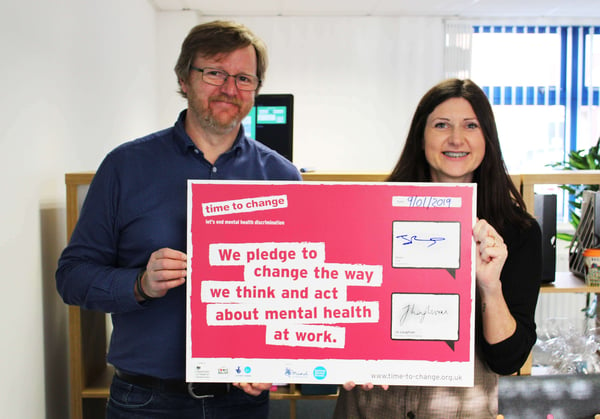 Additionally, charity Mind offer mental health training for the workplace that is designed to break the stigma around mental health and help line managers support their staff effectively.
You could also offer training for some team members to become Mental Health First Aiders.
Focus on work-related causes
77% of respondents surveyed in the CIPD's Health and wellbeing at work report believe their organisation actively promotes good mental wellbeing.
On the employee's return to work, check in with them and gauge what aspects of their job stress them out and have a negative effect on their mental health.
This could be anything from workload, who they sit with at work, pressure from their managers or working hours. Whatever it is, make sure you're aware of what these factors are so you are able to tackle them effectively.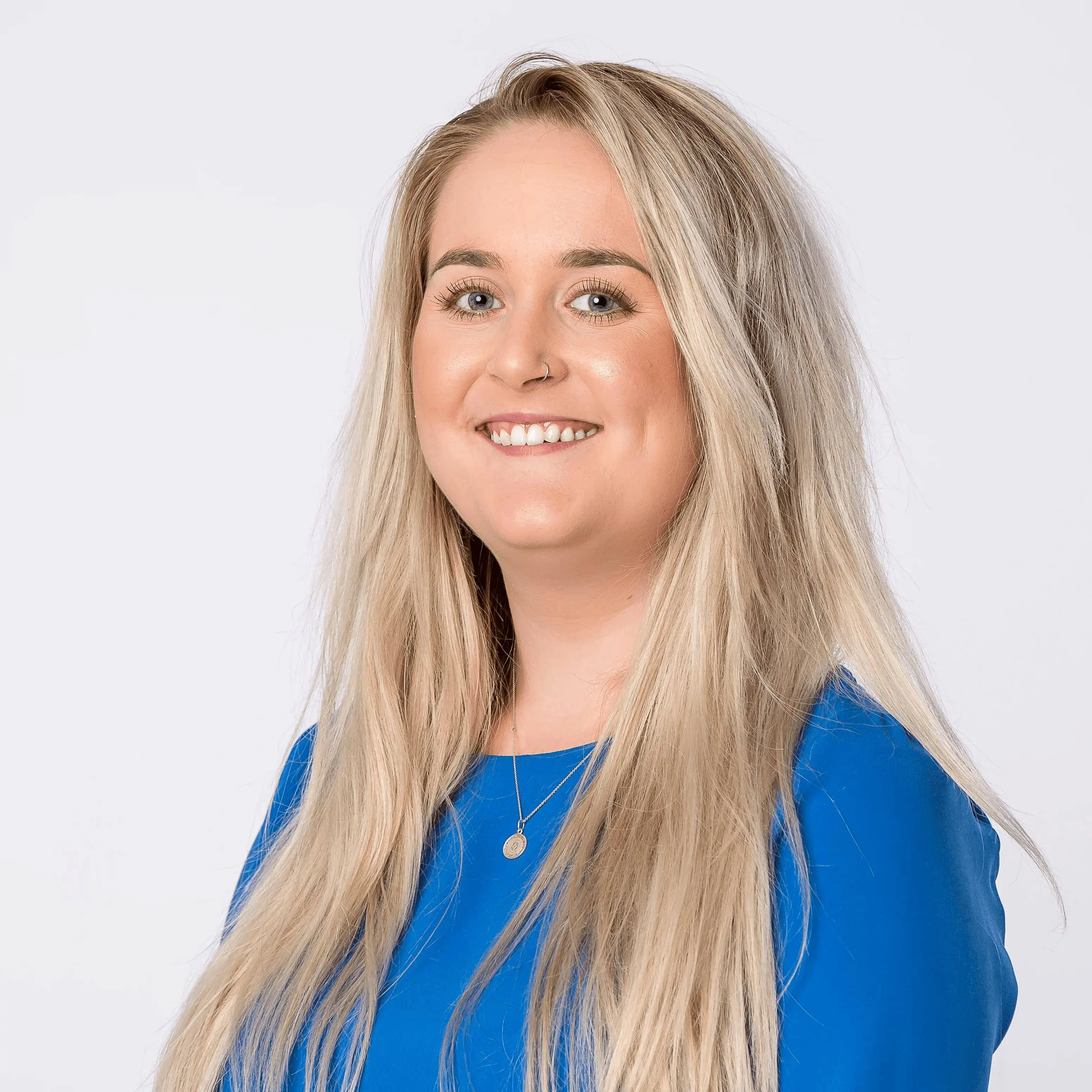 Author: Sarah Benstead
Sarah is a Product Marketing Specialist here at Breathe. Always innovating, she loves writing about product releases in an engaging & informative way. When she's not coming up with new ideas, she enjoys long walks with her dog, Clifford.
Posted on 14 March, 2023
Company Culture
Back to listing