At Breathe we're committed to building a positive culture that supports mental health and understands that the personal is not out of scope in the workplace. Statistics reveal that one in four British workers are affected by conditions like anxiety, depression and stress every year, making mental health a subject that we cannot overlook, for the health of our people and our business.
To demonstrate our commitment at the first of our company meetings this year, Breathe CEO Jonathan Richards signed the Time to Change Employer Pledge. This confirms our commitment to building a positive culture that supports mental health and is inclusive and accessible to all of our people.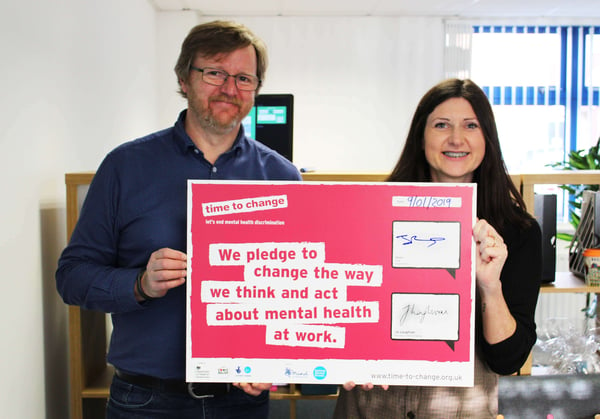 Jonathan with onboarding manager Sophie Crossman
as Breathe celebrate the signing of the Time To Change pledge

On signing the pledge, Jonathan says, "I don't believe in work-life balance. I think it's a myth. Instead, I think that work and life blend together. So, you can't expect the people you work with to leave their personal situations at home, that includes their mental health. That's why it's important that, as an employer, Breathe works to support the mental health of our employees at all levels of the organisation and understands that the personal is not out of scope in the workplace."
Time to Change is a social movement that was set up in 2007 with the mission of ending mental health discrimination. Their research shows they are having a positive impact on the perceptions of mental health; their national surveys show that the overall attitude trend towards mental health is positive, having increased by nearly 10% since 2008. That's an estimated 4.1 million people with improved attitudes surrounding mental health.
To move forward with our pledge, we have submitted an action plan detailing what we will do, as a business, to raise awareness of mental health at all levels of the company and provide our people with the support that they need.
Examples of our initiatives include:
Taking the current pulse of how well current initiatives are working to identify areas for improvement

Equipping line managers and employees with the tools they need to prevent and manage ill mental health

Promoting and running tech switch off days

Clearly signposting support services

Increasing the visibility of company policies
Nearly 1,000 business including ITV, Asos, Virgin Media, and The Princes Trust have all committed to the Time to Change Employer Pledge.
Tackling the stigma can make a real difference to sickness absence rates, presenteeism levels, and staff wellbeing, productivity, and retention. Since signing the pledge 95% of employers said it had a positive impact on their business. That just goes to show that looking after the mental health of your employees makes business sense. And we're proud to be making this commitment to our people and our business – it's a no brainer.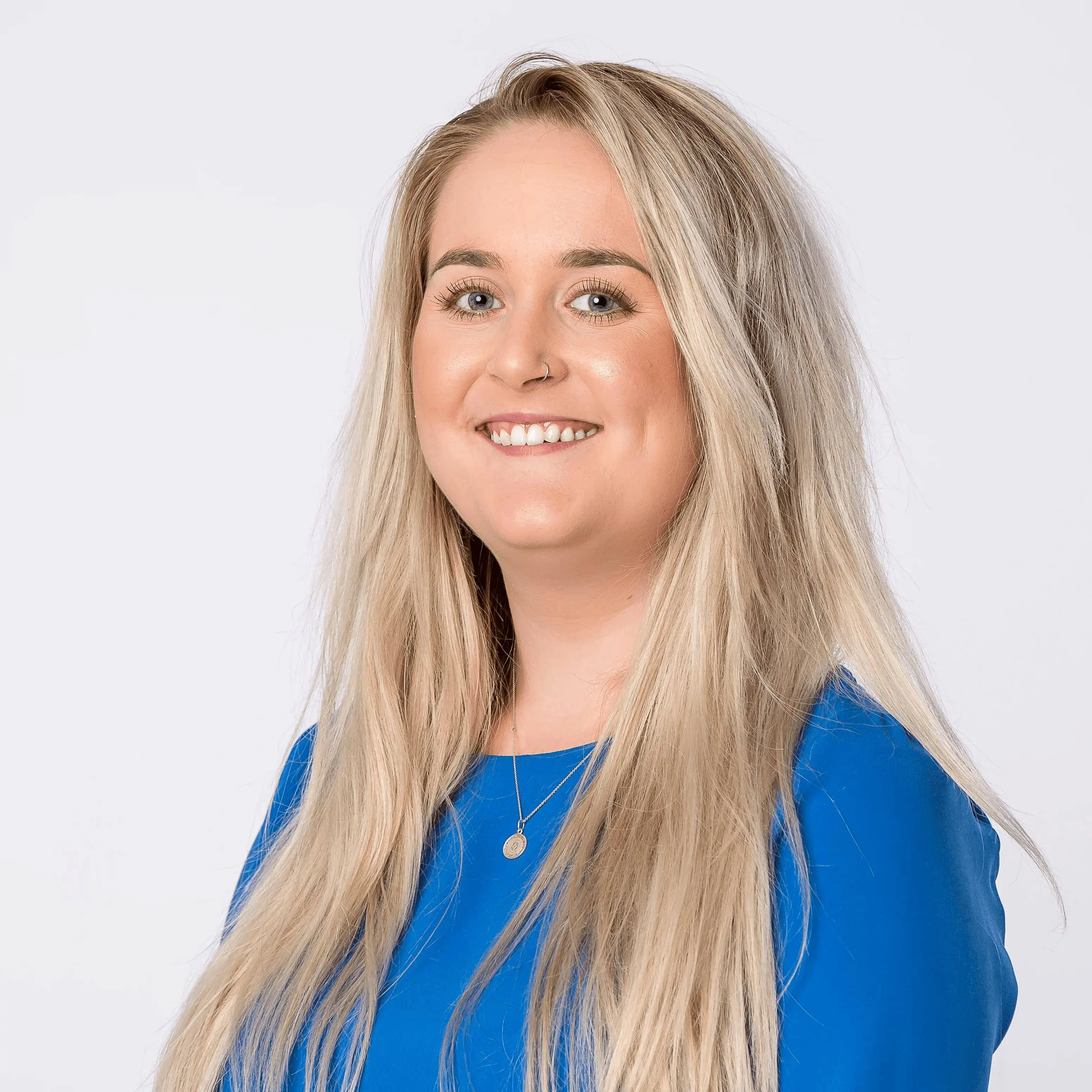 Author: Sarah Benstead
Sarah is a Product Marketing Specialist here at Breathe. Always innovating, she loves writing about product releases in an engaging & informative way. When she's not coming up with new ideas, she enjoys long walks with her dog, Clifford.
Posted on 15 January, 2019
in Breathe News
Breathe News
Back to listing