It's pretty much 'lesson 101' when you're running a business: develop and stick to a business strategy. But what about an HR strategy?
An HR strategy can give you a competitive edge and is often neglected by SMEs in favour of sales-driving strategies.
Get your this right and you'll drive growth, fill gaps in technical skills and encouraging behaviours that contribute towards a more successful organisation.
Without a solid HR strategy, you put your business at risk. A lack of cohesive human resource planning impacts your business from top to bottom - think costly hiring mistakes and dissatisfied customers.
And, with 40% of small businesses failing within their first 5 years, can you afford to ignore your HR planning?
In this article, we focus on understanding what an HR strategy is and provide tips on developing a successful HR strategy for your small business.
What is an HR strategy?
At its simplest, an HR strategy is a formalised plan that aligns your human capital with your business' needs. A well-planned HR strategy lets you allocate time and resources to support your business effectively.
For instance - is your business plan to innovate and introduce new technology to the market? If so, you'll want to hire researchers and a specialist sales team. You'll also need to foster a more innovative culture.
However, if the next 5 years are about improving customer service and establishing a reputation for trust, you'll need to focus on a different set of initiatives.
A good HR strategy will help you hire, onboard and train your staff more efficiently. It will also help you keep your best employees, attract top talent and establish a healthy workplace culture that avoids the risk of employment tribunals and other bad employer PR.

Serious about your company culture? Join the Breathe Culture Pledge today and commit to putting your people first.
7 tips for developing a successful HR strategy
So, how do you go about building a HR strategy that helps your business thrive? Here are our 7 top-tips.
1. Align your HR strategy to the overall business strategy
It almost goes without saying that your HR strategy cannot be developed in isolation - it must support your broader business strategy.
Be certain that you've identified every area of the business strategy with a human element attached to it – from recruitment through to compliance. There shouldn't be any surprises in the HR strategy; it should be a natural progression.
2. Consider external factors
You can't ignore the way external factors affect your business' performance. A successful HR strategy takes account of these.
Think about:
Employment legislation

– what does current and upcoming employment legislation look like, and what are the minimum requirements to avoid falling foul of these? Look at the upcoming changes to IR35, for example - these may change the way many SMEs deal with contractors.

Changes to free movement

– Brexit is likely to have an enormous effect on British business, especially if you employ people from other EU countries or if your staff regularly travel within Europe. How will you manage uncertainty leading up to the end of the transitional period? What changes will you need to make when a final bill is drawn up?

Workplace trends in other countries

– as much as British businesses exist independently, it pays to keep an eye out for trends that you see developing elsewhere. France's after-hours email legislation is worth bearing in mind, and what about Finland's equal parental rights? You might want to incorporate learnings from these into your own HR strategy.

Technological developments

– advances in tech are rapidly changing the way we recruit and work. How should you incorporate these latest technical advances into your business and how will they complement your existing workforce? Are your employees worried about tech replacing their roles? Is there anything you can do to help allay their fears or help them retrain so their skills are more relevant to the changing world of work?
Best practice examples - Learn from other employers who have struck gold with their HR strategy. From flexible holiday allowances to remote working, there are so many examples of workplaces that have boosted engagement and productivity by doing things differently.
3. Get input from other stakeholders
Make sure other stakeholders are onboard with the new HR strategy, too.
From software budgets to skills planning, getting the input of the rest of the business will ensure your approach fully supports everyone at the right time, for a better chance of success.
4. Be culture-positive
Think about the way the initiatives in your HR strategy may affect your business culture.
Multi-tasking initiatives such as flexible working, inclusive hiring practices and career conversations will (if implemented well) do more than one job. They can help improve employee health and wellbeing, increase productivity and improve retention - and that's just for starters.
But beware: if they're implemented poorly or ignored altogether, these initiatives can damage your workplace culture.
5. Monitor
You can't manage what you don't measure. Include KPIs in your HR strategy to help you understand how you're performing. You don't have to achieve everything at once – give yourself short, mid-term and longer-term goals.
Tools such as absence rate and employee turnover can give you an indicator of how you're tracking.
For more insight, KPIs such as employee satisfaction can be helpful, especially if they're backed up with an open feedback culture.
6. Get advice & support
If you're a small business, it's likely your HR manager or director doubles up with another role. Our own research shows that CEOs are spending a 5th of their working week on HR tasks.
Take the pressure off with a dedicated HR resource – a consultant or agency can really help take the pressure off and advise on areas that need special expertise.
On a more practical level, investing in HR software like Breathe can help make life easier by providing a central location for all HR documents. The system also supports the day-to-day running of the business with functions such as holiday tracking and performance management.
7. Stay flexible
Your HR strategy is a living document, and just like a journey programmed into a sat-nav, you may need to re-route your HR strategy you encounter problems along the way.
Don't be afraid of changing your approach if factors change or if you realise that certain plans aren't coming together.
Reviewing your strategy on a quarterly basis alongside other business strategies will help you keep your plans running smoothly and tuned to your business's needs.
How HR can support business strategy
As well as how you can develop a HR strategy for your business, it's also worth considering how HR can support and develop your business strategy.
People first
Your people are the greatest asset to your business- and HR is around to make sure that your employees are happy, safe, and productive at work.
From recruiting and onboarding new team members, to training and development and managing the performance of staff, the human resources department ensures that everyone is supported at every stage of their career.
After all- without your people, there is no strategy.
Future-proof your organisation
We've seen how valuable HR has been to almost every business throughout the pandemic. Those people responsible for managing HR in businesses of every size have worked tirelessly to ensure the wellbeing and safety of people in workplaces all over the world. But their work is far from done. HR will continue to play a central role as companies adapt to new and hybrid ways of working which combine working from home with time spend in the workplace.
Our Culture Economy report takes a deep-dive into how businesses are coming back stronger after the trials of the global crisis, while examining the vital role of HR in the resurgence. Additionally, our article on why HR is important covers the value of this business-essential department in more detail.
Planning for the future and creating contingency plans for other events that could potentially disrupt the day-to-day running of a business is essential. The role of the HR department is to ensure that there are plans in place to support the organisation and its people – even in attempting to prepare for the unexpected. Ensuring you've got plans to future-proof your business is now more critical than ever, as we've seen in recent times.
Helping the business vision to become reality
HR facilitates the implementation of company goals. By supporting managers to develop their teams and break larger company goals down into manageable objectives, the broader company strategy becomes part of everyday work and stays at the forefront of employee's minds.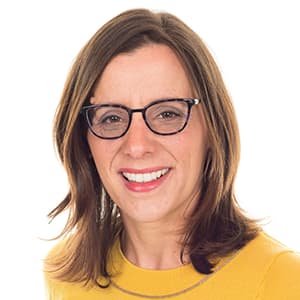 Author: Laura Sands
Laura is a writer who enjoys getting into the detail of subjects and sharing that knowledge with snappy, interesting content. When not typing away, she enjoys walks in the woods and curling up with a good book and mug of something hot.
Posted on 11 October, 2021
By Laura Sands
Company Culture
Back to listing