Flexible working - it's certainly in demand: a study by ADP reported found that 60% of UK employees would like to work flexibly.
And it can certainly do wonders for your team - a study by ACAS showed flexible working improved personal and team effectiveness and reduced work-related stress.
A typical flexi-working employee is proven to be more productive, better engaged and less likely to take sick leave.
But flexible working can only transform your business for the better if you manage it carefully - and for that you need a flexible working policy.
In this article we'll be delving into what a flexible working policy is, along with 6 important things you should include in one.
What is a flexible working policy?
A flexible working policy is a document that establishes the way your business approaches flexible working.
It should provide clear guidance on the flexible working patterns you support and give the whole business identical information and expectations.
Flexible working policies vary from business to business; what's right for you may not be an option for other organisations.
You need to adapt your flexible working policy to support the way you want your business to operate. Keep in mind employees can now request flexible working from day one, and can make 2 formal flexible working requests within 12 months, along with other legislative updates.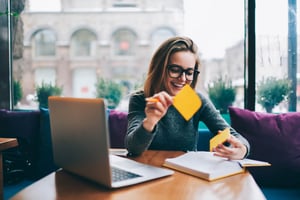 Secure your people's information and centralise documents with Breathe.
6 important things to include in a flexible working policy
So what needs to be included? Let's take a look at some key components of a successful flexible working policy:
The kinds of flexible working you support
You should be clear about the flexible options available to your employees. For example, you might offer:
Annualised hours
Flexi-time
Job-sharing
Overtime
Part-time working
Term-time working
Who is eligible for flexible working?
Legally, employees in the UK have the right to request flexible working from the first day of employment.
But, as an employer you have the right to reject flexible working requests if accommodating them would damage your business.
For the sake of a better workplace culture, it makes sense to find a solution that works for the business and your people.
You must also be concrete in defining in which roles are (and are not) open for flexible working. Think about the impact of flexible working on the nature of the worker's role and how it might affect the team dynamic or customer satisfaction.
But there is a word of caution: a ban on flexible working for some roles can create an atmosphere of resentment.
It can also affect talent mobility in your organisation and affect your employer PR - neither of which support your long-term performance.
What's more, limiting flexible working to lower-skilled or support roles will affect your gender pay gap; leaving you with an unequal workforce and potential criticism from 3rd parties.
A clear procedure for submitting a request
Make sure it's super-simple for your people to request flexible working.
Storing any relevant documentation centrally can help here, meaning it can be accessed at any time and from any place.
Train managers on this process too, so that they're able to feed information down to their teams and support them should they wish to request flexible working.
A clear procedure for approval or rejection
There's a chance you'll get flexible working requests you cannot approve.
Nip problems in the bud by including a clear procedure for rejection in your flexible working policy and include the reasons that would cause a rejection.
This transparency will help avoid upset, resentment and low morale.
Your expectations as an employer
You'll need to make sure that employees who work flexibly understand the expectations of you and the wider business.
With a strong culture and solid hiring strategy, you should find your employees are motivated enough to work flexibly without the need for detailed expectations, but it's helpful for you to clarify.
For example:
Remote workers are expected to respond to phone calls during their working hours and check in with emails at least twice each day.
Employees who work compressed hours are expected to complete their tasks to a mutually agreed standard.
Term time-only employees must complete their workload before departing for school holidays.
Part-time employees must make sure all team members are aware of their reduced hours through email signatures, instant messenger status and out-of-office notifications.
Remember that as their employer, you also have a part to play. Don't place pressure on employees to stay late at the office on days they're due to finish early, and don't expect them to attend meetings on days they're out of the office.
How you'll implement new flexible working arrangements
If your business is new to flexible working, you may wish to include a trial period in your flexible working policy.
This will give the employee, their manager and the business the opportunity to implement and get used to the new flexible working arrangement.
Once the trial is up, you'll need to include details of how you will amend your employee's employment contract. Will it be a permanent change or one that's reviewed on an annual basis?
It's wise to ensure the process for implementing and reviewing flexible working is the same for all employees. This will help prevent concerns about unfair treatment and will give all employees the confidence in the transparency of your flexible working policy.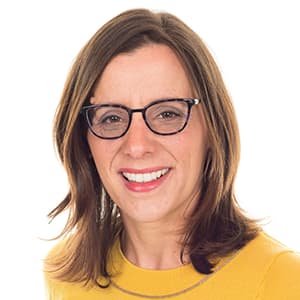 Author: Laura Sands
Laura is a writer who enjoys getting into the detail of subjects and sharing that knowledge with snappy, interesting content. When not typing away, she enjoys walks in the woods and curling up with a good book and mug of something hot.
Posted on 30 November, 2022
By Laura Sands
Flexible Working
Back to listing