Aligning performance management within your business strategy is a powerful way to drive success. That's because by doing so, you allow employees to meaningfully contribute towards your organisational goals.
Performance management is sometimes seen as a bit of a 'nice to do'; a way to motivate employees and justify a pay rise.
But if you integrate the performance management process with your business strategy, you will start to see a range of benefits:
A clearer purpose for employees.

Employees who understand their company's purpose are more motivated and engaged in their work.

A more efficient & productive team.

Instead of wasting time on irrelevant activities, every task helps bring employees closer to delivering the overall business goal.

Better skills development.

By clearly defining your overall objective, it's easier to identify skills gaps in your team and address them with the right training and development.

Reduced conflict.

If everyone knows they are delivering against the same objective, you reduce the conflict associated with competing objectives.

Improved communication

.

By ensuring everyone knows they are working towards the same goals, it becomes easier to discuss the problems and opportunities. Over time, this can result in a stronger team.
Align performance management with business strategy in 5 easy steps
1. Identify your business targets
With your overall business strategy in place, you need to identify targets for each area of the business. This would typically be done by the business owner or board of directors.
To do this, you would set each function one or more goals that align with the overall business plan. For example, if your goal is to become the leading luxury ice-cream in the South West by 2030, you might have the following goals:
Sales – increase sales by 15% while maintaining profitability
Marketing – drive brand awareness and positive perception among target consumers
Production & logistics – increase output without affecting quality or increasing costs
Purchasing – improve reliability of supply and manage costs
Human resources – grow sales team to increase regional coverage.
2. Cascade the goals
With goals agreed, each functional or departmental head communicates these goals to their teams and tailors the objectives in line with each role. This means employees will have personal objectives that contribute towards the overall business objective.
Here's an example. The sales team need to focus on 'increasing sales by 15% while maintaining profitability'. Although it would be simpler to give each member of the team the same goal, this wouldn't be achievable. Some members of the sales team would need a smaller % growth figure because they have more mature customer relationships with less potential for volume growth. In comparison, salespeople who sell to new customers may have a larger % growth target, because it is easier for them to achieve that goal. The sales director needs to find a way of achieving the overall target that's achievable, fair and motivating for all team members.
3. Remember to be SMART
The way in which your goals are written is crucial in helping your employees achieve them. Using the SMART acronym is an easy way to make them as useful as possible.
Specific

- Goals should be unambiguous and fully understood by the employees who will be delivering them. Spend time with each employee to make sure they understand the goal and how it will help grow the company. Get their feedback and allow them to ask questions – you'll get better buy-in by taking a more collaborative approach.

Measurable

– how will you and your employee know if they've delivered the goal? Deliverables can be quantitative or qualitative, but they must exist and they must be specified. Make sure the targets you set are measurable – sense-checking each goal with the question 'by how much?' can help with this.

Achievable

– can your employee expect to achieve the goal? For example, if they're new into a role and haven't had all relevant training, it would be appropriate to adjust the goal downwards to reflect this.

Realistic

- performance targets need to be realistic (or, if you prefer, relevant). If you don't have the resources to accomplish them – whether that's time, or training budget, or extra staff – you can't expect your staff to meet them.

Time-bound

– by when do you need your employee to complete their task? Specifying this will help your employees pace themselves and work appropriately. It will also make check-ins easier as you can see how they are tracking against their objectives.
4. Monitor and review frequently
Although it may be tempting to treat performance reviews as a box-ticking exercise, doing this reduces your potential for success. It is the regular monitoring and reviewing that makes the performance review process so powerful.
By regularly checking in with your team – on a daily, weekly and monthly basis – you can stay on top of how they are performing against their goals. This means that when you hold a more formal appraisal or review, it's less of a surprise if a team member isn't delivering their goals.
And that's not the only benefit.
By checking in with your team on a regular basis, you can mentor, support and course-correct employees to help them achieve their targets. And of course, regular check-ins can help build a more positive working relationship.
5. Turn performance management into an everyday activity
With all this good work underway, the only thing stopping your performance management process from driving the business forwards is the way you integrate it into your business.
Here are a few ways to better integrate the performance management process into your business:
Make sure senior management are positive and enthusiastic about the performance management process and its role within the business. This will help make sure the process is more readily accepted and better valued by the employees.

Provide regular status updates on business performance so employees can see the connection between their work and what the company is aiming to achieve.

Link reward and recognition to delivering business goals. Whether it's a pat on the back or a pay rise, employees will feel more valued if you recognise their hard work.
Designing your performance management process with your business strategy in mind maximises the return you get from your staff and gives you a competitive advantage. The edge that your business gets as a result will drive it to greater success.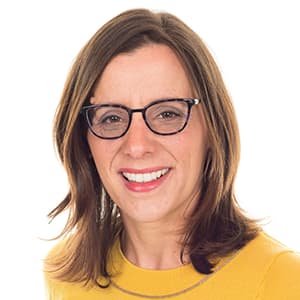 Author: Laura Sands
Laura is a writer who enjoys getting into the detail of subjects and sharing that knowledge with snappy, interesting content. When not typing away, she enjoys walks in the woods and curling up with a good book and mug of something hot.
Posted on 18 November, 2022
By Laura Sands
Employee Performance
Back to listing