'Government unveils new 'Winter Economy Plan'
Rishi Sunak has announced a series of new measures in the government's economic response to the ongoing COVID-19 crisis.
He said the measures were designed to balance the need to protect jobs against the need to fight the virus.
Mr. Sunak added that the economy will need 'more permanent' adjustment because COVID-19 will be here for at least six more months and his measures were needed to protect businesses, employees and their jobs throughout the winter.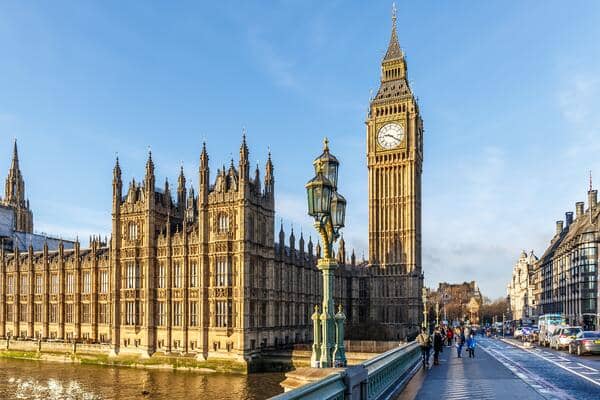 He said that in the spring the problem was that businesses were closed. Now the problem is different. Although more businesses are open, their future is fragile.

Mr. Sunak said the new jobs support scheme he is announcing will enable firms to preserve viable jobs.

The key measures announced are:

• A new Jobs Support Scheme will be launched for employees working at least a third of their normal hours, who are being paid for that as normal. The government and employers will jointly increase their wages to cover two-thirds of their lost pay and the employee will keep their job





• All small and medium-sized businesses are eligible, but larger businesses must show their turnover has fallen during the crisis. Employers can use it even if they have not previously used the furlough scheme it replaces

• It will run for six months from November

• The existing grant for self-employed people is being extended on similar terms to the Jobs Support Scheme

• A "pay as you grow" scheme was announced for businesses, allowing them to extend their bounce back loans from six to 10 years, reducing their payments

• Businesses can also move to interest-only payments or suspend repayments for six months if they are "in real trouble". Credit ratings will be unaffected

• The government guarantee on Coronavirus Business Interruption Loans will be extended to 10 years and a new successor loan guarantee programme will be announced in January
• The temporary reduction of VAT from 20% to 5% for some sectors will remain in place until 31 March 2021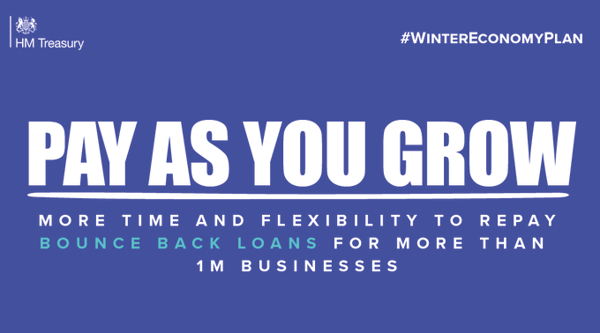 The new scheme begins on 1 November and will cost the government an estimated £300m a month. Mr Sunak said a similar scheme for the self-employed would be available.
Mr Sunak told the House of Commons: "Many businesses are operating safely and viably but they now face uncertainty and reduced demand over the winter months.
"What those businesses need is support to bring people back to work and protect as many viable jobs as we can.
"To do that I am announcing today the new Jobs Support Scheme. The Government will directly support the wages of people in work, giving businesses who face depressed demand the option of keeping employees in a job on shorter hours rather than making them redundant."
A full transcribe of Mr Sunak's speech has been published on the government's website.
Breathe's CEO and co-founder, Jonathan Richards, CEO comments:

"It's likely that small businesses across the UK are breathing a sigh of relief following the Chancellor's latest announcement. For hospitality venues who face reduced opening hours over the next few months, supporting staff wages and being able to take advantage of the extended VAT reduction is welcome support.

"However, as the government's support only covers 'viable jobs', thousands still face redundancy. Supporting these people and businesses through the winter and beyond is critical as the coronavirus situation changes."


Posted on 24 September, 2020
By Nick Hardy
Payroll and Finance
Back to listing