As the employer of an SME, it's vital that you are aware of the importance of health and safety. Although your employees are partially liable when it comes to the safety of both themselves and others, it's ultimately down to you to ensure risks are kept to a minimum and no one is exposed to harm.
In this article, we'll cover how to improve health and safety in your workplace. Greg Guilford, CEO of HR Solutions has also provided his expertise in the field to examine how to avoid the 5 most common health and safety mistakes.
Practising good health and safety is the law, and if you fail to comply you could have some nasty consequences waiting for you - and not just the obvious ones like fines or imprisonment. Non-compliance can wreak havoc on your business: impacts could include a drop in productivity levels, a damaged industry reputation and the loss of talented people..
How to improve health & safety in the workplace
So, it's needless to say that your employees' health and safety is not worth risking. And, to give you a helping hand, here are 5 easy ways to help you improve health & safety in your workplace.
Assess and inspect
Once you have a health and safety policy in place, you'll need to carry out a risk assessment to evaluate where your workplace currently stands and what you may need to improve.
You'll firstly need to identify hazards and anything that may put your people in danger. This could be anything from trip hazards to dangerous substances such as cleaning fluids or asbestos.
Once you've identified the risks, you'll need to establish who would be at risk to these hazards. For example, Suzie who works in HR is most at risk to bad posture as she sits at her desk all day, whereas James who works in the warehouse would be most at risk of back strain or injury when lifting heavy loads.
You'll then need to assess the risks, record the findings and take action accordingly before ensuring that the entire company is aware of these risks and what they need to do to look after their safety.
For a full guide on how to carry out a risk assessment, head over to this great resource created by the Health and Safety Executive (HSE).
Training, and lots of it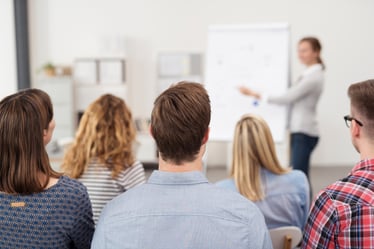 The Health and Safety at Work Act 1974 means you are required to provide your employees with adequate training, as it's crucial that they know what they need to do at their end to maintain the health and safety of themselves and their colleagues, too.
So who needs training? As the employer, you'll need to make sure that everyone undergoes training. And this applies to employees, contractors, managers, directors, self-employed people… and you too.
You have a whole host of different options when it comes to how you train your staff. You could train them on the job, carry out some 'classroom style' group training or perhaps take the computer based, interactive approach.
You'll also need to decide who is best to deliver your training. For example, you may go down the route of approaching a local further education college, or maybe you'll recruit an independent health and safety consultant to deliver the training.
However you choose to do it, make sure your choice of training fits the needs of your entire workforce and is likely to be the most effective method. For further advice on health and safety training, check out this great guide produced by the Health and Safety Executive.
And, when it comes to training paperwork and documentation, cloud HR software like Breathe can help by keeping everything securely stored in one place. Click here for your free, no obligation 14-day trial and see for yourself.
Communicate with your people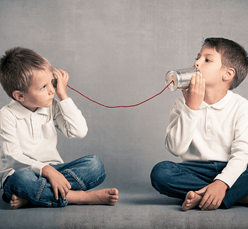 Part of maintaining good health and safety in the workplace is communicating policies and any changes directly to your employees.
It's also a good idea to make health & safety part of your on-boarding process. Meet with each new employee when they start out with your company to bring them up to speed with your policies and health and safety rules. This way, you can ensure each staff member is fully informed from day one.
If a new health and safety issue should arise, meet with your staff and discuss it to ensure everyone is kept in the loop.
You may also want to encourage your employees to share their own ideas around how to improve health and safety in your workplace.
Investigate incidents
Should you face an incident of any sort, it's important that you conduct a full investigation even if it did not result in serious injury.
If you find out the cause of what happened, you'll be able to take steps to ensure this doesn't happen again (and avoid potential more severe consequences).
Tackle stress and support mental health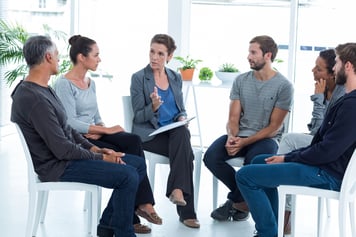 The Breathe Sick Report found that nearly two fifths of UK businesses (37%) have seen an increase in stress-related absence in the last year. And, considering that one in six people report experiencing a mental health problem in any given week, it's a matter that you as the employer simply cannot ignore.
In fact, according to the Health and Safety at Work Act 1974, you're legally required to protect your employees' mental health, whether this be stress, depression, anxiety or another condition.
To support your employees and minimise the risk of mental health problems in your workplace, ensure you're encouraging your staff to take regular breaks and their full allocated lunch break. Leading from the top is crucial here – make sure you're leading by example and your employees will soon follow.
Encourage your employees to talk about their mental health. Perhaps you could arrange a 'mental health group' that meets once a week for a cuppa and a chat or create a notice board where employees can share what's on their mind.
For more tips on how to support your employees' mental health, head over to our recent article.
How to avoid the top 5 common office health & safety mistakes
Whilst Greg Guilford, CEO of HR Solutions understands the importance of proper health and safety practices, there are common mistakes which are often overlooked, especially in the office environment. The general response to health and safety is typically a little lacklustre.
Greg shares his expertise below with how to avoid the most common health and safety mistakes.
People might think it's needless red tape, too many instructions to follow, impossible to get right – especially if they don't think it's relevant to them on a day-to-day basis. There is often a misconception that health and safety doesn't contribute to income and turnover. However, get it wrong, and it could cost you so much more.
Low risk doesn't mean no risk
In theory, the office is a much safer environment than construction or manufacturing workplaces. You only need to look at recent cases, such as Nestlé UK, to see the potential risks. The company was fined £800,000 and ordered to pay additional costs after a worker trapped his arm in a machine.
However, those types of cases aren't isolated to physical environments. Fire safety and workplace injury are common health and safety issues in the office. And as employees return to the office, likely on a hybrid working basis, they will need to be reacquainted with training and policies.
Understanding common health and safety mistakes is key to making sure your workplace is up to scratch. The Health and Safety Executive may deem offices as "low risk" – but this doesn't mean that accidents won't happen!
Common health and safety mistakes are often caused by:
Neglecting fire safety

Communication issues

Not having a competent person

Failure to give effective training
1. Not minimising fire risks
Fire safety is an integral part of workplace health and safety, regardless of a business's size or scale. In 2020, Fire and Rescue services in England attended 35,000 fires in non-dwelling buildings. These incidents resulted in 115 deaths and 892 non-fatal casualties.
The common causes of fires in offices are:
Faulty electrical equipment: An electrical fire is an expensive mistake if not caught and contained quickly. Loose wires, faulty connections and overworked plugs can all cause a spark that turns into an uncontrollable blaze.

Arson: The National Fire Chiefs Council cited arson as the cause for 50.5% of fires attended in 2020. Which means it shouldn't be overlooked by employers.

Flammable materials: Improper storage of flammable materials is a common cause of workplace fires. Sparks, fumes and spillages not controlled and leaks from barrels, can start a fire with devastating consequences.​

Employee error: A harder one to avoid, but, having the correct protocols in place will help you to respond to carelessness and extinguish fires quickly.
As a business, you need to have a fire safety procedure in place. You also need to nominate a 'competent person' responsible for your fire safety.
A common assumption with fire safety is that having a fire risk assessment is enough to protect a business. But for the risk assessment to be sufficient – you need to tailor it to your workplace; review it regularly; and train staff to follow it.
2. Lack of communication
Communication is often at the centre of all workplace issues. And health and safety is one of them. Seeing a hazard and reporting it swiftly can be the difference between whether an accident occurs or is avoided. And if there are actions that can be taken to minimise risk – all staff should be aware of them.
Whether its boxes obstructing walkways, a spillage on the stairs, an unstable ladder, voicing concerns is always better than bearing witness to them later. And it'll protect your organisation too.
The Health and Safety Executive (HSE) recommends four key steps for communication: Plan; Do; Check; Act. It also sets out who is responsible for communication of policies or potential hazards, which is well worth reviewing. "Policies should be designed to meet legal requirements, prevent health and safety problems, and enable you to respond quickly where difficulties arise or new risks are introduced."
3. Not placing someone in charge
Identifying a competent person in your business is essential to adhering to the Health & Safety at Work Act 1974 and the Fire Safety Reform Order 2005.
Whether you employ 1 person or 1,000 employees – you need to appoint someone internally who is trained correctly. Or reach out to an external service for support. The level of competence will depend on the complexity and the needs of the organisation.
Proof of competence may need to be demonstrated and verified by a regulator, enforcement officers or in the event of an accident, incident, allegation or legal proceeding.
To check whether you can appoint someone internally, ask yourself the following questions:
Have they or will they have the relevant training?

Are they familiar with health and safety and fire regulations?

Can they problem solve easily in pressured situations?

Do they know your business and the risks associated?

Are they in a position of authority to make decisions quickly and minimise hazards?
​If a suitable candidate can't be identified, then it's a good idea to get some external support.
4. Failure to invest in training
As we mentioned above, a Competent Person needs to have the correct training to carry out their duties.
The Health and Safety at Work etc. Act 1974 requires you to provide whatever information, instruction, training and supervision as is necessary to ensure, so far as is reasonably practicable, the health and safety at work of your employees.
HSE advises that providing effective information and training helps you to:
Ensure your employees know how to work safely and not risk their health.

Develop a positive culture where safe and healthy working becomes second nature.

Meet your legal duty to protect the health and safety of your employees.

Avoid the distress that accidents and ill health cause.

Avoid the financial costs of accidents and occupational ill health.
Training isn't just a box-ticking exercise. For it to be effective, you need to apply learnings correctly. Remind staff if they make careless mistakes. Reassess staff members you think may be at risk. Invest in external training if it's something you can't provide yourself.
New starters should have health, safety and fire training on their induction journey. Current staff should undertake refresher training on a regular basis
Remember, by setting aside some time and money to properly invest in your staff, you could save your company thousands by avoiding accidents. Those accidents don't just affect your employees – they're damaging to your brand reputation and credibility.
Hybrid working & health and safety
Health and safety doesn't just extend to the office. With hybrid working here for the long haul, there are aspects of health and safety to consider when setting up home-working environments for the long term. If you'd like further information on health and safety guidelines whilst working from home, Posture People provides a helpful overview.
Greg Guilford, Chartered MCIPD, is the CEO of Breathe Partner, HR Solutions.
Breathe's HR Partner network can offer professional HR support. You can trial Breathe for free for 14 days.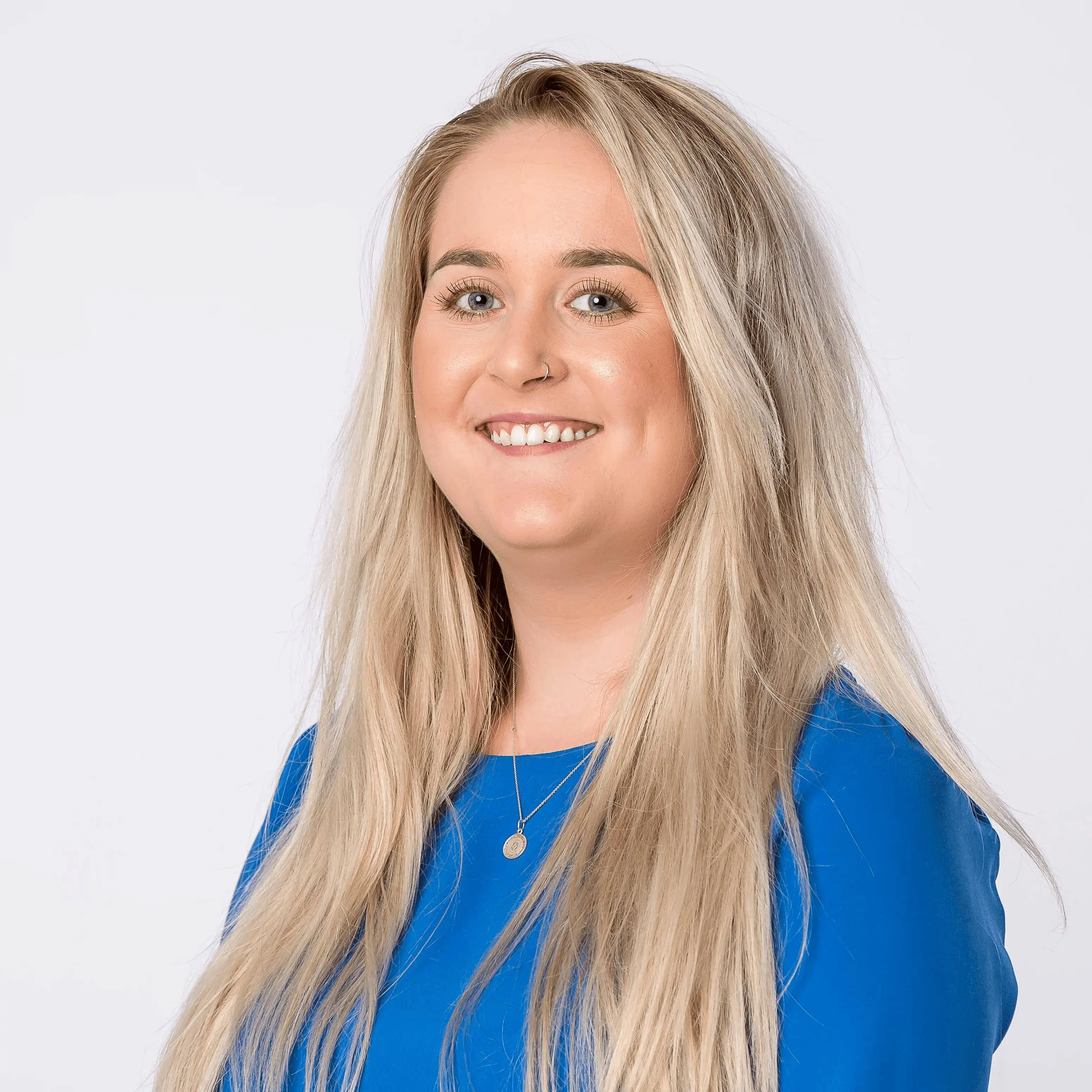 Author: Sarah Benstead
Sarah is a Product Marketing Specialist here at Breathe. Always innovating, she loves writing about product releases in an engaging & informative way. When she's not coming up with new ideas, she enjoys long walks with her dog, Clifford.
Posted on 9 March, 2023
Health and wellbeing
Back to listing