According to Yulife data, long walks increased by 39% within 10 days before and after the first lockdown. Feeling a little flat and fatigued ourselves, we searched for ways to improve creativity.
So we went for a walk.
Inspired and somewhat refreshed, we thought it only fair to share our explorations. Et voila.
Here's why walking helps the work and wellbeing of your people and how to use it to improve creativity during COVID-19.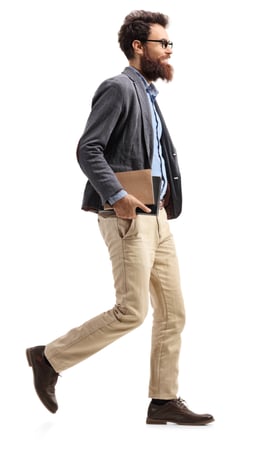 Take a stroll through:
Wherever you're sat right now - still in business, just operating, on pause or searching for plan b - it's okay to feel unsettled, uninspired and flat.
We're with you. It's not normal and it's not easy.
Pause for a moment. Acknowledge your feelings, then stretch those legs and head out for a walk.
Why walking helps work
Walking helps work by improving focus, energy and stimulating our creative juices. So, we're exploring:
1. Why walking works for your team's health and wellbeing
2. How you can help your people find their feet, step outside into nature and feel the physical and psychological benefits for themselves.
Let's look at the facts.
Walking research shows that:
Out-of-the-box-thinking happens when we step out of the box.
A short stroll is good for health and wellbeing.
Walking is great for calming the respiratory system, quietening the mind and offering space to explore.
As a low-impact activity, walking is kinder on the joints and thought to increase bone density over time.
It doesn't matter where either. Whether that's round your garden, inside on a treadmill or out, about and knee deep in nature, walking:
improves creativity;
helps to build immunity;
improves circulation; and
calms the nervous system.
And like that post-workout high, the results continue through to when your bum is firmly back on that seat and in front of the screen.
Love stats? We began exploring the health and wellbeing of UK small businesses in 2019. Here's what we found.
Employee walking apps that work
Our friends at Yulife put walking at the centre of their business. Their app is a tangible tool to help encourage and reward your people for harnessing healthy habits such as, walking and meditation.
Each day, you automatically clock points for each step. Points turn to coins and coins are then swapped for online retail vouchers, experiences or employee development schemes. We've tried it and can confirm; it's highly addictive.
Since the beginning of the first lockdown in March 2020, long walks are up by 39% and there's a 15% increase in meditation sessions on the app so far. Fingers crossed it will continue.
If you'd like something to keep your people active and engaged outside of work, Racefully is the perfect tool. Wherever you are in the world, you can walk, run, cycle, or even snowboard together virtually, in real time.
Build a community, set personal goals, track progress and motivate each other to keep going. It's available on iPhone and Android, so get downloading and start your Racefully journey with your friends, family and colleagues.
Many enjoy walking as an escape to wind-down. However, we walk on auto-pilot, meaning our minds are often left to wonder and get caught up in remembering, dwelling, planning, worrying, or analyzing. This suddenly makes walking much less relaxing.
That's where Headspace's walking meditation comes in handy. It's a great way to get your mind to walk with you. It sounds silly, but it really does work. You'll quickly notice how different you feel when paying attention to your surroundings, rather than what's swirling in your head.
Plus, Headspace are offering free access to all NHS staff with an NHS email address until 31 December 2020.
Stay aware and alert during lockdown
1. Stay alert
The government recently released guidance on staying safe outside your home to help clarify the new lockdown rules and permissions.
Likewise for use of any employee health and wellbeing app during this time, remember to encourage your team to keep their wits about them, stay two metres apart and err on the side of common sense.
2. Close your tabs and switch off
To become alert you need to switch off. By shutting down our emails and ignoring the external, we can begin to create self awareness and most importantly, see the results of calm, intended work.
Meditation, like walking, creates space in the mind and body to help process and work through thoughts, emotions and behaviours. It's also part of Yulife's app quests to, again, help improve employee wellbeing.
By 'going within' and taking time to pause, then observe, acknowledge and release, we can begin to understand more about ourselves, our triggers, anxieties and motivators. It's from this very understanding that we can face friction, heal wounds and create room for new ideas, thoughts and healthy actions.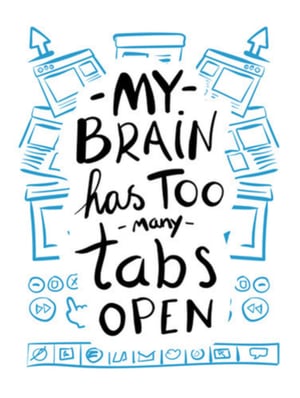 Take your browser for instance. If there are too many tabs open, it slows down and can't work properly. The longer you leave it with tabs and apps spinning akimbo, the less efficient your computer and efforts will be.
Well walking and taking the time to pause is the antidote. And meditation is another tool to help you close those windows, manage your processes and make the most of your day.
In fact, you'll find that just a few minutes of refocusing your breath - away from the report, email and task at hand - makes all the difference.
Afterall, the more we know, the more we can control. So the more we meditate. Try it. Start with one minute of guided meditation and feel the effects for yourself.
We love that Yulife syncs with health data apps, including Insighttimer.com - the #1 free meditation and mindfulness app - to encourage daily upkeep of the good habits and keep you on top form.
3. Podcasts to plod-along to
If you're already a subscriber to the People Project Podcast, you'll know how much we love podcasts and learning hands-free. Stay alert and up to date with YuLife's "Walking with…", a podcast series which dives into the world of wellbeing to the backdrop of a leisurely stroll.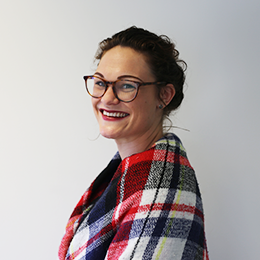 Author: Rachael Down
With a passion for words, Content Specialist Rachel Down, is an experienced communicator with skills in journalism, content creation and web copy writing.
Posted on 20 May, 2020
By Rachael Down
Health and wellbeing
Back to listing