Workplace health and wellbeing is no longer a 'nice-to-have' or an afterthought.
The cost of not looking after your employees is high – poor mental health alone is costing UK businesses in excess of £45bn per year.
The evolving demographic of today's workforce means it's more important than ever for employers to create effective health and wellbeing initiatives.
With the workforce becoming older, an increase in women working and a decrease in manufacturing roles, workplace health and wellbeing is now an essential part of running an SME.
Start on the inside and you'll soon see it's the secret to navigating your company goals as well as an intrinsic part of running any organisation. Not only is it morally imperative, but it makes good business sense too.
Happy employees equal productive employees. Staff who are stressed, run down, disillusioned and marginalised will not only exude lower morale but could also lead to higher employee turnover and recruitment costs.
What is workplace health and wellbeing?
Workplace health and wellbeing is about ensuring your employees are safe, healthy, satisfied and engaged with their work.
There are a wide range of initiatives employers can take to improve wellbeing. But what works for one person may not work for another.
The challenge for business leaders is to run a business in a way that not only keeps all workers safe, but also healthy, satisfied and engaged. It's a tough ask, especially with so many other pressures involved with running an SME.


Why does employee health and wellbeing matter?
The workplace has changed considerably over the past few decades. For this reason, health and wellbeing has had to shift focus.
Mental health matters
Poor mental health is the single largest cause of long-term absence, experienced by 59% of organisations. By supporting your workforce and implementing a well-structured health and wellbeing programme, you can reduce the risk of mental ill health on your employees – and your business.


Multi-generational workforce
It's increasingly common to have multiple generations working in the same business. This brings opportunities, but also means businesses need to change the way they support their staff to reflect the health and wellbeing challenges experienced by a broader range of individuals.


Remote employees
An increasing number of employees work from home. Despite the advantages of cutting the commute and being able to work in their tracksuit bottoms, their wellbeing can suffer. It's easy for home workers to feel isolated, they may struggle to keep up ongoing communication with the rest of their team and their physical fitness can suffer.
Not only that, but musculoskeletal issues can become a factor if employees are working on less-than-ideal set-ups.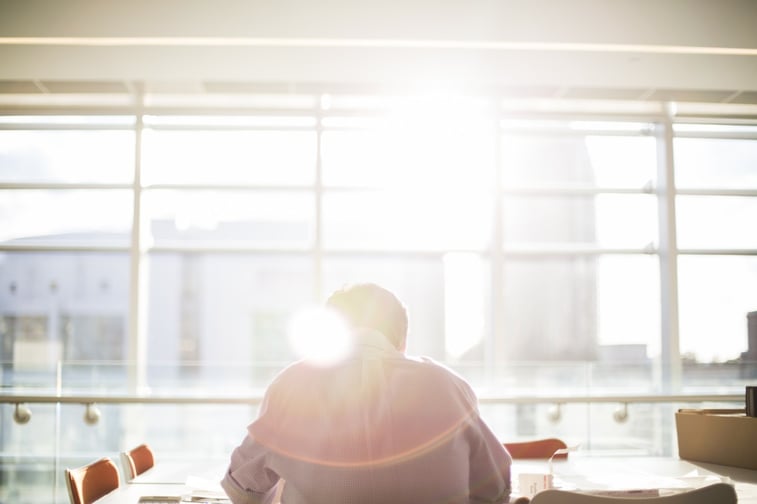 Higher expectations
Employees expect more of their employers. Employees (and the law) expect you to put policies in place to keep everyone fit, healthy and engaged. If you don't, you'll lose your best employees, find it hard to recruit new ones (thanks Glassdoor) and may even find yourself embroiled in costly tribunals.


It's good business sense
There's also a financial benefit to healthier employees. A healthy, engaged workforce is more productive with better retention rates. You will also have lower occupational health costs and potentially lower health insurance payments. Investing in health and wellbeing pays for itself.
Why do we need to look after our employees' wellbeing?
According to a CIPD survey of more than 1000 HR professionals, bosses who take employee health and wellbeing seriously enjoy a healthier and more inclusive culture (35%) and lower staff sickness (31%).
While many companies now recognise the importance of supporting their employees, there is still a gap between the ideology and the actual implementation.
In all cases it seems that prevention is better than cure. And mental health is no different. Thankfully, according to the CIPD, workplace mental health awareness has increased from 31% (in 2016) to 51% (in 2018). Figures show that stress is now the leading, number one cause of sickness absence from the office.
Although technology is viewed as a positive step forward, a whopping 87% of HR professionals reported that the most common negative effect is an inability to switch off outside of work hours.
Disabilities and health issues for an ageing population are also having an impact on wellbeing. Combine this with wider economic pressures and we begin to understand the true impact of neglecting employee wellbeing concerns.
For a workforce to sustain efficient productivity, businesses need to take health and wellbeing seriously. For those businesses that have already pledged to improve their culture, they're already reaping the benefits.
According to one report, if employees have access to a health and wellbeing programme, 89% of them are more likely to recommend their company as a great place to work.
Why employers need to care about wellbeing
Fostering employee wellbeing is good for people and businesses. Promoting wellbeing can help prevent stress and create positive working environments where individuals and organisations can thrive.
Employee wellbeing isn't fluffy and a 'nice to have'; it's a key aspect of the positive company cultures which are needed more than ever to help businesses push forward and emerge from the crisis.
How can employers help?
Employee health and wellbeing programmes were traditionally the preserve of larger companies and initially viewed as 'job perks'. Fortunately, developing an employee health and wellbeing strategy that encourages optimal physical and mental health is now firmly on HR consultants and managers' radars.
Helping staff to positively manage or overcome health and wellbeing concerns will reinforce trust and respect. The more they feel that you've got their back, the more eager and ready they are to perform. Our Espresso Report - Health and Wellbeing serves up some full-bodied culture shots of why - like culture - employee welfare needs to be addressed in the workplace.
How to ensure good workplace health and wellbeing
1. Check the numbers
To manage wellbeing effectively you must start by measuring it.
Keeping track of absence and retention rates will give you an indication of any parts of the business that might have a health and wellbeing problem. It's a good idea to track your business's performance against industry norms so you get a sense of what's normal, and what's not.
Other numbers – such as failure to use holiday allowance or excessive working hours – might indicate potential future problems as well.
There's no 'one size fits all' approach to creating an effective health and wellbeing strategy. The most effective policies are those which are tailored to your workforce's needs and developed carefully.
Once you have your policy in place, continue to monitor (and adapt if necessary) your policies to reflect the changes in the workplace and the evolving needs of your employees.


2. Focus on building a positive culture
A positive workplace culture with a clear vision and purpose ensures employees are aware of their individual contribution. This way they are more likely to be engaged with the success of the company as individuals – something that's relevant to the engagement and satisfaction aspect of employee wellbeing.
You can also ensure your culture protects employee wellbeing from the very start of their relationship with your business.
By reviewing your recruitment approach, you can make sure you hire individuals that are the right cultural fit for the business, as well as who understand the vision and responsibilities of the role.
Find out more about building a positive workplace culture.


3. Make good mental health everyone's business
With poor mental health affecting increasing numbers of employees (at least one in six), it's more important than ever to focus on mental ill health prevention, support and resilience training.
Normalising discussions about mental wellness is an important part of this – by opening up, you encourage others to do the same or recognise that they in fact have a problem. This can prove critical in preventing mental ill health getting to crisis point.
MIND is an excellent source of support with resources, training and toolkits to help you support your workforce, regardless of your industry.


4. Support a healthy work-life balance
Creating a workplace environment which encourages and supports a healthy work-life balance is an effective way to promote health and wellbeing in the business.
Encouraging employees to take time off, offering job shares, part-time working and working from home can benefit employees and your business. It's particularly effective for those employees who have long commutes or young families.
Some employees might feel they need to work extra-long hours to impress their managers. For this reason, encouraging managers and business leaders to role model a healthy work-life balance is doubly important – it sends a message that as a business you prioritise a healthy approach to business.


5. Communicate (and communicate some more)
Strong communication is a vital part of any organisation's health and wellbeing strategy.
During periods of organisation change, job security and the uncertainty are a significant source of stress for employees which can also affect their home lives.
As well as needing reassurance in these situations, people also need honesty and openness so they can prepare practically and mentally for potential change.
It pays to put extra focus on communication when you have employees who work remotely or part time. These employees can often get left out of informal updates or may miss the notices that get shared on the office walls. Keeping these employees fully in the loop will mean a more cohesive team.
Employee health and wellbeing schemes aim to:
reduce direct healthcare costs;
build and sustain high employee morale;
drive effective recruitment and retention;
improve productivity; and
reduce the damaging trend of presenteeism.


Examples of wellbeing programmes:
Gym memberships
Free or subsidised gym memberships can encourage staff to become more active. Generally, staff who are fitter have healthier immune systems, which means they're less likely to take time off for illness. Exercise is also a great tool for tackling mood disorders and mental health.
Therapy sessions
Some companies choose to provide access to counselling sessions for staff who feel they need it. You can allocate a set number of sessions per staff member or offer discount on sessions. Alternatively, for those staff who seek private therapy sessions, such as CBT or psychotherapy, you can reduce further stress by allowing time for them during the week to get to appointments.
Workshops
This is different to professional training, but you could run sessions which help staff to deal with stress, work-life balance and mindfulness. Our line managers and members of our mental health team - Space to Breathe - recently attended a Mental Health First Aid for Work course, and thus feel like they now have the tools to help spot and manage the signs of workplace depression.
Smoking cessation programmes
We all know smoking is one of the biggest causes of cancer and a whole host of other illnesses, yet people still do it. Organising sessions through work can encourage more smokers to quit and improve health.
Healthy foods
Offer nutrition advice and provide healthy lunches and snacks for your staff. Google's cafeterias offer free, healthy and nutritious food for staff as well as the opportunity to socialise and interact with colleagues and peers.
Nap times/zones
Sleep is vital for cognitive function and productivity. That's why some companies have created specialised nap rooms that provide a setting for staff to have a short power snooze and recharge their batteries before returning to work; renewed and refreshed. At the Consumer Electronics Show last year a number of suppliers showcased their nap rooms, receiving a positive response from many large corporates.
Additional resources
There are other practical steps employers can take to support their employees, too. Introducing resources such as Employee Assistance Programmes (EAPs) can be a valuable source of support.
CEO of YuLife, Sammy Rubin, discusses the importance of a healthy lifestyle and that better health starts with better habits. Encouraging and even incentivising employees to look after their all-round health is good for people and good for business.
Earlier this year, we published a article which discussed five ways employers can help their people's financial wellbeing.
Prioritising workplace health and wellbeing is one of the most important things you can do you for the success of your business. Interested in learning more? Watch our recent webinar on mental health and wellbeing in the workplace.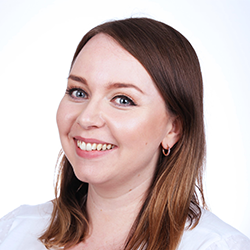 Author: Aimée Brougham-Chandler
Aimée is a Content Assistant here at Breathe. She enjoys writing about topical HR issues & helping readers find solutions. In her spare time, she's commonly found amongst books.
Posted on 3 April, 2023
Health and wellbeing
Back to listing