A new poll of working parents found many feel they have been treated badly by their employers, simply because they have children. And men are spending less time than women on childcare, despite working from home. Men are also less comfortable than women in terms of requesting flexible working options from their employers. We look at the research and discuss steps employers can take to help close the gender-gap.
Discrimination against parents
Ongoing challenges for employees and employers
Seven steps employers can take to promote flexible working to men
Breathe resources for your business
Discrimination against parents
The research findings have been published by Working Families, a UK charity which provides employers with the tools, guidance, and policies required to build flexible and family-friendly cultures.
Seventeen per cent of working dads and twenty-two per cent of working mums agreed with the statement "I have felt treated less fairly at work because of my childcare responsibilities.
Part time workers are much more likely than full time employees to agree they'd been discriminated against. While 15 per cent of full timers reported unfairness, twice as many part timers agreed.
"At the height of lockdown, the Prime Minister made it clear that parents must be 'defended and protected' if they are unable to work because they cannot get the childcare they need. But there is currently no legal or regulatory mechanism to defend or protect working parents in the way the Prime Minister has suggested. In terms of childcare, we are certainly not back to 'business as usual'. Since schools reopened, parents have continued to struggle, managing staggered school times, gaps in wraparound care provision, and the ever-present risk of being required to self-isolate."

Jane van Zyl, chief executive of Working Families
Ongoing challenges for employees and employers
In March when lockdown measures were announced many employees who had never worked from home before, suddenly found themselves full-time homeworkers. For families with children at home this meant significant changes to their domestic arrangements, as parents divided paid work, childcare, housework and schooling.
For many working parents this was a huge challenge and with the ongoing reimposition of lockdown measures in some areas of the UK, this is something which many people will be going through again.
It was also a major challenge for many employers. Suddenly – and practically overnight- many businesses had to operate in new ways in order to accommodate remote and home-working employees, while simultaneously facing the toughest trading conditions many firms have experienced in years.
Credit must be given to those business leaders who have worked hard to support those of their teams with caring responsibilities. But as the statistics above suggest, there's still work to be done in changing some employers' attitudes to working parents and carers and their effectiveness as employees.
On a positive note, 25 out of the 26 employers Working Families spoke to as part of their research felt that productivity had been the same or better than usual during lockdown. Hopefully this – and ongoing research into flexible working and productivity – will help strengthen the business case for flexible working.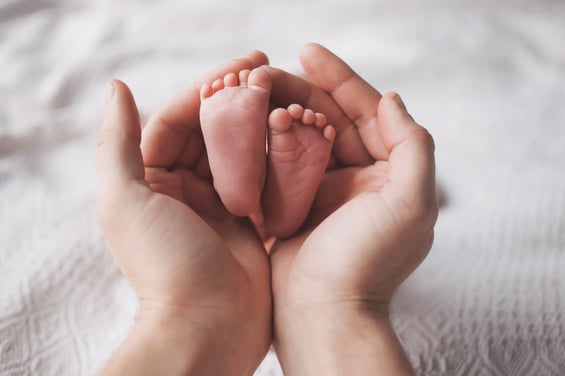 Closing the gender-gap
Recent research conducted by Kings College London underlines the fact that work also need to be done to encourage men to share childcare duties with women.
Based on 2,254 interviews with UK residents carried out online between 20 and 22 May 2020, While women (33 per cent) and men (31 per cent) are equally likely to say their caring and domestic responsibilities have increased since lockdown, female parents say they spend seven hours in an average weekday on childcare, compared with five hours for male parents.
Despite this, 43 per cent of working fathers say their caring or domestic responsibilities are negatively impacting their ability to do their paid job by at least a fair amount, versus 32 per cent of working mothers who say the same.
Working Families' research revealed that 68 per cent of employers reported male parents and carers had shown more interest in flexible working since the pandemic hit. Although men clearly still have much catching up to do, it's encouraging to see a rise in the number who are considering flexible working. But more clearly need to be done to help close the gender-gap.
Seven steps employers can take to promote flexible working to men
Employers can play an important part in creating options for fathers and this is key to creating the greater levels of equality between male and female employees. Here are some ideas:
Challenge stigmas attached to men requesting flexible working to care for children. Actively promote your flexible working policy and make it clear this is for everyone with caring responsibilities.

Demonstrate and celebrate examples of people who are working flexibly,

effectively and productively.

Move away from a culture of presenteeism and focus on output.

Identify senior male flexible working role models and get them to share their story. It is very powerful to hear first-hand from a leader that they have made a success out of remote working and they see this as a way forward.

Actively promote company policies related to Shared Parental Leave.

This government led legislation was introduced in 2015 to provide husbands and partners the legal right to divide responsibilities as well as paid time-off work.

Consider whether existing roles can be offered on a flexible basis and also think about how this can apply to new roles. Job board, Indeed, has reported that adverts that list flexible options attract 30 per cent more applications than those that do not.
Bring your policies in line with the government's Good Work Plan. This is a set of proposals which encourages

businesses to improve workforce equality by advertising all jobs as flexible from 'day one'.

Join Breathe's Culture Pledge.

This is a promise to put your people first, invest in their success and supercharge their engagement.
Breathe resources for your business
If you're a regular subscriber to Breathe's blog, you'll know what we regular talk about flexible working and other areas of people management. If you're not yet a subscriber, you can sign up here.
Our 2020 Breathe Culture Economy Report examines the benefits to developing positive, inclusive and progressive workplace cultures which bring out the best in people.
Posted on 2 November, 2020
By Nick Hardy
Flexible Working
Back to listing