What does transparent mean in business? When it comes to business transparency, where do you stand? Are you a 'warts-and-all' set-up where everything is open for discussion? Or perhaps you're more selective with the information you share.
A cultural shift means we're all sharing more; you only have to glance at social media to confirm that. This shift in attitude is making itself felt in business, too, with a demand for more open communication in the workplace.


Why is open communication helpful in business?

Breathe research shows that only 23% of UK workers say they have a lot of trust in the leaders and managers of their company.
As increasing transparency is a natural step towards improving trust, a more open communication can be a method of increasing that sense of trust.
That's because sharing information about your business plan, financial performance and even salaries has been shown to increase trust, improve employee engagement and enhance your company's reputation.


What does being transparent mean at work?
Transparency takes many forms. Here are some examples of businesses who have embraced transparency and haven't looked back:
Examples of transparency in the workplace
Vapormatic
Transparency isn't a one-size-fits all idea; you need to adapt it to the way your workplace runs.
Vapormatic, supplier for parts and accessories for agricultural tractors, is serious about the way it integrates trust and transparency into its set up.
Having made people redundant in the past, Peter Brennan, the CEO uses transparent communication to support positive engagement throughout the business.
The company runs a 'consultation committee' for staff and management, ensure 1-2-1 check-ins, employee surveys, dedicated project working groups and a leadership 'open door' policy.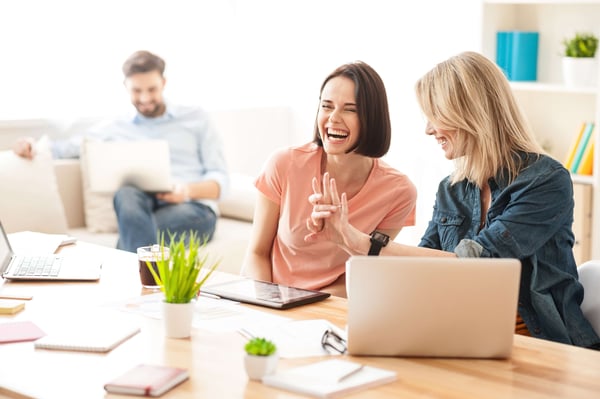 DURTY
Dan Lawrence, founder of CGI studio DURTY, shares his annual business plan with his team.
This gives them full transparency of the marketing and sales plan, and the way Dan sees his team developing - his team have full visibility of planned new hires, training expectations and promotions.
And he's just as clear about the money his business makes.
"I want the team to feel like they're doing more than just coming to work." Says Dan.
"I really want them to get behind the business and I hope that by sharing my plans and being open with them is the first step to getting there."
Breathe
Transparency is something that Breathe has always prioritised as part of our culture and business strategy.
From the outset, former Breathe CEO Jonathan Richards made a point of being open and transparent with the Breathe team. And the benefits are clear to see.
By making employees feel valued and part of the business journey, he engages the team and ensures everyone is on the same page and working towards the same goal.
In quarterly company reviews, for example, Jonathan took the opportunity to share successes, failures, business plan updates, revenue and anything else that the team needed to know.

Is a transparent business culture risky?

While there are many success stories, open communication styles do have potential downsides. The trick? Find a balance by providing safe, honest transparency with a sense of perspective.
Provide context to the information you share
Giving employees free access to information without the right context can result in confusion, stress and gossip. And that can lead to a drop in overall productivity and engagement.
A poor turnover figure is easy to understand if you know the facts, but employees without that information may worry about job security.
This may affect their productivity or even lead to them looking for a new job.
Likewise, sharing salary details may be open and fair-minded, but without enough context, it can lead to jealousy and resentment – contributing to a toxic culture.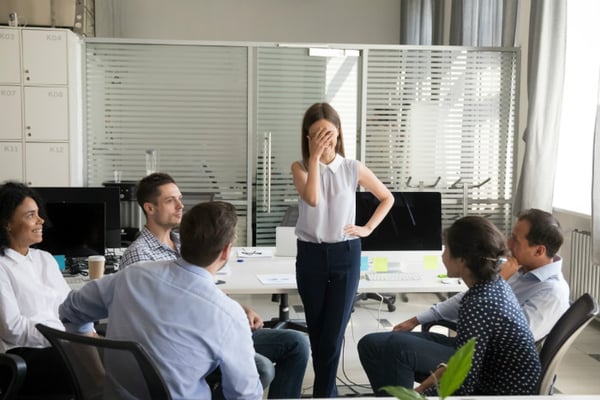 Be clear about the importance of boundaries
As much as you trust your team, how would you feel if sensitive information fell into the hands of your competitors?
From cost of goods to secret recipes, some information is strictly confidential.
It's essential for you and your business to determine what's sensitive and what's readily available, and to make employees aware of the implications of over-sharing such information.
Reassure employees that transparency doesn't mean carelessness
A rushed and uneven attempt at introducing transparency can cause a backlash. Employees may become guarded and keep information to themselves.
Prevent this by respecting people's privacy and concentrating on creating a culture where your team feel able to share their goals, ideas and concerns.
Make sure they know their personal information is safe with you.


Encourage being open and transparent at work

(And in life, if we're going down that road). But don't make your workplace transparent for the sake of transparency.
Focus instead on building a culture where transparency is valued and encouraged, remembering that you cannot – and must not – share everything.
Honesty trumps transparency every time. Be honest with your employees and tell them what you can and can't share – and why.
You'll soon see trust and engagement flourish.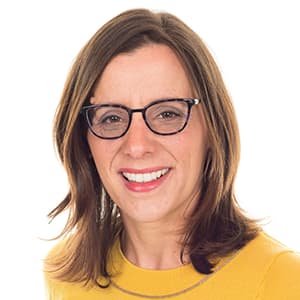 Author: Laura Sands
Laura is a writer who enjoys getting into the detail of subjects and sharing that knowledge with snappy, interesting content. When not typing away, she enjoys walks in the woods and curling up with a good book and mug of something hot.
Posted on 29 March, 2023
By Laura Sands
Business Leadership
Back to listing