Mental health issues such as depression and anxiety are up by a massive 25% since the pandemic. And it's no surprise, when you consider the toll the events of the last few years have taken.
Research by Mind shows that work is the biggest cause of stress in people's lives, even more than financial problems. So, it's encouraging that an increasing number of employers are investing in mental health training to support staff wellbeing.
Happy, well-adjusted employees are not only more productive, but also take less sick leave, are more motivated and act as ambassadors for your business.
Conversely, mental health issues such as depression increase an employee's likelihood of absence, reduce their productivity and may even affect their tenure with your company. Poor mental health is bad news for business.
Breathe's People First Culture Series resource looks at the 'silent pandemic', as we know that the pain of stress and mental health is easily hidden & can sadly go undetected.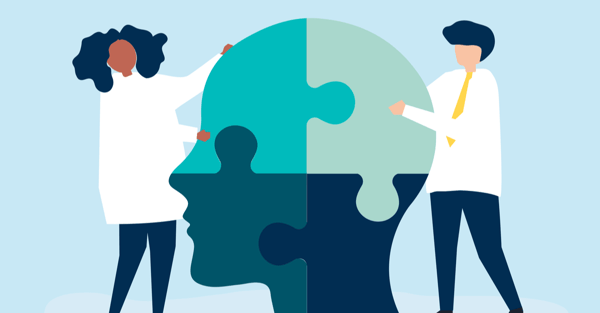 Why is mental health training in the workplace important?

Despite progress, there is still stigma surrounding mental health. And that stigma is often amplified in the workplace.
36% of SME employees said they have suffered with their mental health in the previous 3 months*, according to Breathe's People First Culture Series research.

*Nationwide online survey of 1267 adults working in UK SMEs. Survey issued during period 8-12th April 2022.
People don't want to admit they're struggling for fear of being treated differently; they may worry they'll be passed by for promotion, marked as a potential for redundancy or labelled as "unable to cope".
Mental health training helps raise awareness of the importance of good mental health and signposts ways to get mental health support.


What is mental health training?

Mental health training isn't about turning managers into pseudo-therapists. It's about equipping them with the information they need to spot problems early on and giving them the resourcing to offer appropriate support.
Managers without training may struggle to spot problems simply because they are unaware their direct reports are struggling.
Mental health problems such as depression, anxiety and stress may start with mild symptoms that can be mistaken for poor performance or unreliability. But without intervention these problems can rapidly escalate.
According to research from Breathe's People First Culture Series, 47% of SME employees said they had suffered from stress in the previous 3 months*. 12% took sick leave due to stress, too.

*Nationwide online survey of 1267 adults working in UK SMEs. Survey issued during period 8-12th April 2022.
Mental health training & an employer's duty of care

As an employer you owe a duty of care to your staff to take all reasonable steps to ensure their health, wellbeing and safety. This covers both physical and mental health.
More than a legal duty, looking after your staff demonstrates your commitment towards them and helps build trust and loyalty within your organisation.
Your employer duty of care extends to ensuring you support employees with pre-existing health issues and disabilities and do what you can to prevent new ones developing. This encompasses mental as well as physical health.
Mental health training is an important way of ensuring you deliver against your duty of care.


Want to promote mental health in your workplace? Here are 10 practical steps you can take to support your people.
Workplace mental health training
Breathe's Learn module offers a course on Workplace Mental Health, covering need-to-know information about mental health, along with how to communicate about mental health issues, and providing support.
There are a number of organisations running mental health training courses, many of which are in partnership with Government initiatives. Here are some of them:
Visit Mind's website for comprehensive information to support mental health at work. From free resources such as webinars and step-by-step guides to online courses, Mind is an excellent port of call for any SME wishing to support their employees' mental health.
Mental Health First Aid provides training courses across the country to equip people with the skills they need to support their own and others' wellbeing.
ACAS has created a framework for positive mental health in the workplace. This includes in-depth guidance and examples of how other organisations have approached mental health at work. They also have a range of training courses to help employers better understand mental health in the workplace.


Support with workplace mental health training
Lead from the top down


Normalise conversations about mental health by showing support at every level. This means everyone from business owners to shop floor staff should be on board with your mental health training programme.

Create a mental health at work plan
According to statistics only 6% of employees would take a sick day because of mental health, compared to 20% for a physical illness. Help buck the trend by creating a specific mental health at work plan.

This should detail the support on offer for employees and provide a framework in which all your staff can operate. Not sure where to start? This guide details 10 practical steps you can take in your business to support your people's mental health.
Ask your staff
Design your mental health training plan with your workers' input. This will give it greater weight and give your staff a vested interest in it.

Research from Breathe's People First Culture Series showed that 35% of SME employees aren't currently offered wellbeing days by their company, but they would find these helpful. 30% also said that mental health apps would be beneficial (and that they aren't currently on offer). Find out what would be of most value to your organisation, from your team.
Create a mental health support hierarchy
Everyone in your business should be involved with mental health training. That said, it's important to be clear about who is responsible for mental health training, who delivers training to staff workers and how you will monitor the programme's effectiveness.

For example, whilst the owner may have overall responsibility, it's the HR department who leads the training and line managers who take the responsibility for their individual teams.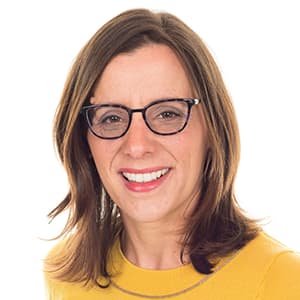 Author: Laura Sands
Laura is a writer who enjoys getting into the detail of subjects and sharing that knowledge with snappy, interesting content. When not typing away, she enjoys walks in the woods and curling up with a good book and mug of something hot.
Posted on 8 December, 2022
By Laura Sands
Mental Health
Back to listing