Now, more than ever, many employees are fighting mental health conditions such as stress, anxiety and depression.
Before COVID-19 became an issue, 1 in 6 workers experienced problems such as low mood, anxiety and stress.
In 2020 and 2021, 1.46 million people experiencing mental health problems such as depression and anxiety were referred for psychological therapy, according to an NHS England report.
And with the pandemic and its restrictions affecting people to the extent that 60% of adults feel their mental health worsened as a result of Coronavirus, employers are in a position to help the people who work for them with their mental wellbeing as we adjust to a new normal.

As a manager and a fellow human being, it's important to understand and proactively support colleagues who are struggling.
Why company culture is so important
At a time when many businesses have struggled, cultural development may not seem like a priority but we believe the opposite is true.
In terms of the pandemic, managing and supporting people who were nervous about returning to the workplace called for careful planning. Employees needed to understand the steps their employers had taken to ensure they would be safe and that their wellbeing was (and still remains) a high priority. Trusting an employer to do the right thing and handle issues in a responsible way is key to building trust and reducing current fears which could be contributing to poor mental health.
Towards a brighter future
Hopefully, the future will involve successful employee health and wellbeing systems and policies that will continue to support people and treat them as more than commodities. If it wasn't before, mental health should become an important consideration for employers. Part of this is recognising its relationship with physical health as something that impacts how employees work.
Irrespective of the work setting, people's needs will be taken into consideration and staff will feel comfortable enough to be truthful about how they are coping and raise concerns where appropriate. Really, this should be possible within every positive company culture.
5 ways you can support your employees' mental health in and out of the workplace:



Pledge to change
Understand your people
Regularly check-in
Mental Health toolkit
Lead by example
1. Pledge to change the stigma
Your first step is to make the most of online help and guidance and sign up to an industry-recognised support service. Charities like Time to Change and Mind provide invaluable guidance to mental health sufferers, their families and carers.
These organisations specialise in workplace mental health training and support and are all on the same mission.
It makes sense. Through pledging your commitment, you're creating the foundations for a safe, stigma-free environment, where your employees understand that you believe their health and wellbeing not only matters but comes first.
By committing to take mental health disorders such as anxiety, stress and workplace depression seriously, you'll encourage respect and improve trust from your employees. It takes a great deal of guts to speak up about mental ill-health in the office environment and an even greater bravery to ask for help.
Find out more about how Time to Change and Mind can help you change the stigma.
2. Understand your people
Great business starts on the inside and it's your people who are fundamental to everyday working and growth. The healthier your team are, the healthier the business. But can you honestly say that you can spot the signs of workplace depressions on an individual basis?
It all starts with understanding your people and team. Create a safe environment and take the time to get to know your employees and you'll become more alert to shifts in mood or behaviour.
Use HR software to keep track of absence patterns and one-to-one notes and you'll have an accessible source of information to support your observations.
3. Regularly check-in and adopt a traffic light system
Don't underestimate the value of an impromptu check-in. For team members who you suspect may struggle, or who have diagnosed conditions, agree to commit to a clear risk assessment system. This helps quickly identify your feelings and potential stressors as well as healthy behaviours you can adopt when the going gets especially tough.
Above all: don't let it get to a red.
The traffic light system is a helpful and easy-to-use tool to help you and your team members stay aware of one another's mental health so you can act if needed.
Here's a simple script you could use. "I won't ask you to speak about this again if it makes you uncomfortable, but please know that I'm here to chat if you need. What I do ask though, is for you to promise to never let it get to a red. Think of mental health as a set of traffic lights; there'll be the not-so-bad green days, difficult amber days and then, the destructive red days. Ring me if you're on amber and I can help you from there."
Want to know more about the traffic light system? Here's a good place to start.
4. Mental health toolkit
Aim to prevent periods of unnecessary stress by providing support before an issue arises. Create a mental health toolkit with accompanying literature and call a meeting to help your employees know the techniques, tools and coping mechanisms.
Employee surveys


Start with an anonymous employee wellbeing and happiness survey. This will help benchmark current feelings and attitudes to work, as well as highlight red flags and areas that require more attention and support.

Room for headspace


If your corporate space allows, provide a room or an area that encourages headspace or downtime. If not, encourage your staff to take regular breaks away from their screens. Stretch those legs, get some fresh air and be present in nature.

Multiple studies show that when staff are under extreme pressure, taking time out - even during the working day can increase productivity and focus when they return.

Create something

Jigsaw puzzles, activity and adult colouring books, inspirational stories, magazines and quote-inspired to-do-lists aren't just child's play. In fact, research shows that for the majority of mental health conditions, providing a creative outlet is extremely powerful for positively influencing focus and self esteem.

Mental Health First Aid training

Mental Health First Aid (MHFA) in the workplace training is a fundamental investment into the health and wellbeing of your team and company. Commit to helping your managers help your people and let the experts educate your team on how to spot the signs in the workplace, as well as tools for support.

Remember to tell your team who's been trained in MHFA so they know who to turn to for extra guidance. Find out more about providing MHFA training here.
5. Be the leader you needed
Just as you may have had a favourite teacher, you've hopefully had at least one key figure who inspired and developed you like no other.
Be the leader you needed when you first started work. And take a minute to think about what that may look like.
Here are the things we believe make a difference:
Listening and engaging.

Practicing prioritisation and patience.

Committing to regular one-to-ones and encouraging other leaders to do the same.

Asking yourself: How can I make a positive difference to the company?

Sharing what you've learnt from testing experiences with your team. Be sure to demonstrate how perseverance and resilience helped you triumph. Remember, vulnerability makes you human.
Please note - just like the rest of this post - this is not an exhaustive list, more of a spring board for how to start making positive changes.
Mental health support for employees is a subject with enormous depth. If you're looking for more information on mental health, organisational culture and what you can do as an employer, head over to our Culture Hub.
You can also download the first edition of our People First Culture Series for free. This offers valuable, practical tips for how to support your employees' wellbeing.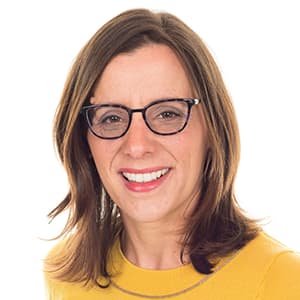 Author: Laura Sands
Laura is a writer who enjoys getting into the detail of subjects and sharing that knowledge with snappy, interesting content. When not typing away, she enjoys walks in the woods and curling up with a good book and mug of something hot.
Posted on 10 October, 2022
By Laura Sands
Mental Health
Back to listing