Has finding staff ever been more difficult? Thanks to a cocktail of circumstances, UK employers are finding it increasingly challenging to find the employees they need to operate successfully. Is international talent the answer?
Once dismissed as 'too difficult', modern working practices make working with international talent easier than ever. If you have the right technology, the ability to operate remotely and are committed to inclusive leadership, hiring internationally could be a game-changer for your business.
This blog looks at the advantages of hiring internationally and how to overcome the administrative hurdles involved in recruiting from overseas.
Could international talent fill your talent shortage?
If you're struggling to find the talent you need locally, a global approach could be just the ticket. And the benefits don't end with simply filling your empty (virtual) seats. Recruiting internationally can have considerable benefits for SMEs.
Fresh perspectives for greater creativity. International employees will have different ways of doing things. This may challenge some of your SME's accepted processes, in turn sparking a competitive advantage.
Improved responsiveness and faster turnaround times. Hiring international talent gives you employees in different time zones. If well-managed, this can provide a competitive advantage in responsiveness and turnaround times. And that's especially in powerful in customer-facing roles where customers expect round-the-clock support.
Support for future expansion plans. If international expansion is part of your long-term strategy, hiring foreign employees makes good sense. These members of staff will have strong local knowledge and networks, helping you establish your business more successfully.
More attractive for employees. By recruiting international employees, you indicate that location is less important than output. This may be attractive to employees who want increased flexibility to travel – perhaps to support a spouse with an international job move, or to work as a digital nomad.
Create culture 'add'. The diversity that comes with an international workforce can enhance your company culture. New perspectives and fresh experiences add life to a business while the interactions between your existing employees and new, international employees will evolve your existing culture.
Considering hiring international talent? Here's what you need to do
If you've decided that hiring international talent is part of your recruitment strategy, you then need to decide on your approach.
Recruiting international talent to work in the UK
Recruiting international talent to work in the UK is more difficult than in the past, but far from impossible. The UK government requires companies to:
Acquire a sponsor licence. Employers who wish to recruit skilled workers from abroad will usually need a sponsor licence.
Demonstrate that chosen candidates speak English to the required level.
Prove that the job vacancy requires a skill level of RQF3 or above (that's equivalent to A-level or higher).
Commit to pay your employee at least £25,600. In some instances, you may be able to pay an employee less than this (but no less than £20,480) if there is a talent shortage in that occupation.
Alternatively, you may be able to recruit an international employee who has a Global Talent Visa.
Recruiting international talent to work remotely
Recruiting international talent to work remotely is increasingly popular to UK SMEs. In this situation, you have three options:
To establish a legal entity in a target country and recruit employees to work in that location
To recruit foreign contractors to work on your behalf
To recruit foreign employees using an employer of record (EOR). This is sometimes referred to as a global employment organisation (GEO).
The rest of this post focuses on using an EOR to recruit international talent. That's because establishing a legal entity is typically a response to a wider strategic plan, rather than being tool to fill a skills gap. Working with contractors is not covered as it is generally a more temporary approach to staffing requirements.
What is an EOR?
An EOR is a third-party organisation which acts as an intermediary between employer and local talent. It acts as the legal employer, with responsibility for HR functions such as payroll, benefits and filing taxes. As well as reducing the administration associated with hiring international talent, using an EOR helps limit the risk of poor local knowledge.
5 steps to hiring an international employee using an EOR
Because of the way you will work with your new employee, much of the recruitment process remains similar.
1. Create a candidate profile.
As with local candidates, you must start by creating a candidate profile. You'd then use this information to create a job description, just as you would if you were hiring locally.
2. Decide where to hire your employee from
Perhaps you have a specific requirement, such as an employee who speaks Greek. In which case you might restrict your job search to Greece. If you have looser requirements, such as someone who can easily travel between countries in South East Asia, you may prefer to have a more relaxed set of geographical criteria.
3. Use relevant recruitment channels
Your EOR will be able to support you in choosing the best recruitment channels for the local employment market. In addition to traditional routes, consider social hiring. This is becoming an increasingly successful tool for recruitment and can be managed locally.
4. Evaluate & interview
Again, just as you would with local candidates, it's time to evaluate your applicants. Your EOR may be able to support you in understanding details that you aren't familiar with, such as abbreviations and qualifications. Remote interviewing makes it far easier to speak to potential candidates. Again, your EOR can support you in the interview process, helping ensure you – and the candidate – are aware of cultural differences that could impact on the interview process.
5. Hire & onboard
Once you've identified an acceptable candidate, it's time to make them an offer and onboard them. The EOR would become their legal employer, taking on the legal liability for your new member of staff and overseeing the administrative side of their employment. Despite this, your organisation remains responsible for the day-to-day relationship and management of your new employee. You and the managers in your company would need to ensure the new employee was onboarded in the same way as local employees. For instance, they would need to understand the company culture and business vision and goals, as well receiving clear guidance on their work and performance.
Once your new team member is on board, it's critical to go above and beyond to help them integrate. Just as remote employees who work locally may feel detached, overseas employees risk being left out. This could affect retention and worsen your talent shortage.
Is international talent an option for your SME?
Could hiring international talent be a viable option for your SME? If you're looking for a creative way to expand your workforce and add diverse experience to your organisation, it might be worth considering. And with options such as Employers of Records available to do much of the heavy lifting, you can now reduce much of the risk and administration that would otherwise be involved.
The information in this post is for guidance and only touches on the details involved. If, after reading this, you think that international recruitment could be right for your SME, we'd recommend you get professional support. Our network of HR partners is the perfect place to find someone who can give you advice you need.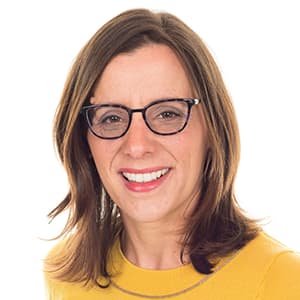 Author: Laura Sands
Laura is a writer who enjoys getting into the detail of subjects and sharing that knowledge with snappy, interesting content. When not typing away, she enjoys walks in the woods and curling up with a good book and mug of something hot.
Posted on 11 October, 2022
By Laura Sands
Recruiting Talent
Back to listing