Ready for your job interviews? You've whittled down the pile of CVs and have a shortlist of candidates. Now the hard work really begins. Getting to know a relative stranger in a short period of time is difficult enough – how can you ensure you know enough about them to bring them into your business?
In this post we share the steps you need to take to conduct an effective job interview.
Why conducting effective interviews is so important
How to conduct an effective job interview
What happens after the job interview?
Why conducting effective interviews is so important
Effective interviews mean a stronger, more effective business. Get the right people on your team and you're on your way to success. As much as CVs, phone screenings and aptitude tests can tell you, it's interview stage where you get a real sense of whether or not a potential candidate has got what it takes to fill the role you're interviewing for.
You'll also have a good idea of whether they'll fit in with your company culture.
What's more, a poor hiring decision can be a costly mistake. Recruiting the wrong person damages businesses; from employee turnover and retention to business productivity, your interview process affects more than the roles you fill.
Your interview process is there to:
assess an individual's personality and fit with your team and culture
evaluate a candidate's confidence and communication skills
assess and confirm a candidate's knowledge and ability
understand a candidate's interpersonal abilities.
Your interview is also your chance to 'sell' the job and your company. Top candidates will be interviewing elsewhere. This is your chance to explain to them why your SME is the one they need to work for.
How to conduct an effective job interview
Conducting an effective job interview is about more than what goes on in the meeting itself. Preparation sets the scene for a more effective session.
1. Refresh your memory
Before the interview, take the time to reread the job description and make sure you're familiar with it. Pay special attention to the hiring criteria.
Next, refresh your memory about each candidate's application. What was it that made you shortlist them, what stood out? Make a note of anything that needs clarification, any unusual job titles or gaps in job or education history. You can then include these questions in the interview.
2. Involve the right people
Use an interview panel to conduct job interviews. Those extra people give you a second opinion and reduce the risk of just one person making a costly mistake. Having one or two extra pairs of ears (and hands) also means you've got extra people in the meeting to record notes and ensure you're running to time.
Who should you include on your interview panel? Depending on the size of your business and the role you are interviewing for, you could bring in the candidate's potential manager, a senior staff member or board member. Three people is the maximum – you don't want to overwhelm your candidate.
3. Make a plan
Plan your interview in fullness to make sure you cover all the topics you want to discuss and don't go off on a tangent. Include time allocations in your plan. It's amazingly easy to run over time when you're interviewing.
Decide the most important interview questions based on your candidate's application. There will be details on your candidate's CV that deserve further investigation as well as questions based on the job description and hiring criteria.
Make sure a fair portion of your questions are open-ended. These will give your candidate an opportunity to elaborate on their answers and give you a sense of what motivates them, what their career plans are and whether they will be a good fit. As a reminder, open questions begin with:
What…?
How…?
Why…?
When…?
Who…?
Be prepared to improvise if your candidate gives you an unexpected answer. Consider including "what if?" scenarios to really get into the mind of your candidate and understand how they would deal with real life scenarios.
4. Reduce your candidate's nerves
Nervous candidates are disadvantaged before they even start their interview. All potential employees will feel a touch of nerves, so it's worth taking steps to make your candidates feel at ease. From nightmare train connections to suspicious employers, do what you can to help your candidates. For instance, you could choose a time that's easy for them to meet with you discreetly, perhaps at the end of the day or on their day off. Make sure there's plenty of water to drink in the interview room (they'll be doing a lot of talking) and start the interview with a neutral topic of conversation to help them relax.
5. Listen
A job interview should be a two-way conversation. You'll need to ask questions and clarify answers, but you must also listen to what your candidate says and observe their responses and non-verbal cues. Take notes – lots and lots of notes. Have a large notebook (A4 is ideal) and several pens available (in case one or more runs out while you're writing).
Despite the fact that technology means you can record your interviews, don't rely on it. Besides the potential for technical failure, candidates are within their right to refuse to be recorded. Low-tech is always best for an interview.
6. Focus the interview on the job
Keep the focus of your questions on business and the role on offer, only touch nominally on personal life. Steer clear of questions of race, sex, gender, religion, disability, family, nationality or marital status – you don't want to face a discrimination suit at a later date.
What happens after the job interview?
Found your dream employee? Perfect. You can offer to them, and if they accept the job then you can move to onboarding.
Still not sure? Second job interviews are there to help dig into the details more deeply. They're also perfect for helping you choose between two potential new employees. The inconvenience of holding more interviews outweighs the problems of hiring the wrong person.
What if none of your interviewees were up to scratch? Then it's time to go back to the drawing board and re-advertise your role. Working with a recruitment consultant or HR professional may help you attract the right candidates. Visit our directory of HR professionals to find someone in your local area that may be able to help.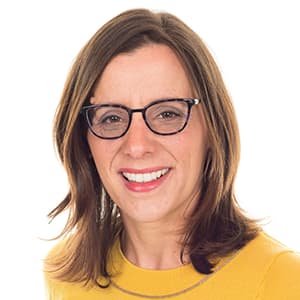 Author: Laura Sands
Laura is a writer who enjoys getting into the detail of subjects and sharing that knowledge with snappy, interesting content. When not typing away, she enjoys walks in the woods and curling up with a good book and mug of something hot.
Posted on 24 February, 2022
By Laura Sands
Business Process
Back to listing