In our recent recruitment webinar, panellists MD of Pure Human Resources, Stephanie Fosh and Lizzie Benton, Culture Coach, Liberty Mind discussed how SMEs can revitalise their recruitment to ensure they secure the best candidates.
We know that recruitment is fast-paced and competitive – increasingly so in the current climate. In this blog, we spoke to Stephanie Fosh of Pure Human Resources to delve into the detail of how exactly SME businesses can close the deal on a great interview candidate.
5 tips to close the deal on a great interview candidate
Below are Stephanie's tips to setting your organisation above the rest when it comes to hiring – and to make sure you can secure great interview candidates.
1. Move quickly
"Act fast – time is everything, especially now. I'm not sure how many times we tell clients this. If your candidate is everything you have asked for – come back to them with the decision on the same day as a minimum. Imagine you are the candidate and how this would make you feel (or offer them a job on the spot – something that is happening more and more often, in which case get that authority to make the offer in advance, so this isn't a blocker)."
This ties in with getting the paperwork sorted in advance, too – make it clear you're serious about offering a contract (and not just verbally).
"There's nothing more disappointing to a candidate who gets the verbal offer and then the paperwork takes too long." Steph advises. "This just sends a subliminal message that the employer isn't that serious about really wanting the candidate."
2. Don't low-ball a great candidate
A crucial tip often overlooked by SMEs; Stephanie advises the importance of offering as much as you can for a great interview candidate. If this is someone you really want to hire (who you believe will make a real impact in your business), it's vital to be honest about how much you value their potential.
"Sometimes a salary adjustment of £1k may not make much difference to you as an employer, but this may make a huge difference to your new potential employee."
"We see a lot of clients who want to offer the lowest end of the pay bracket and then increase salary at a probationary period stage.  Really, I would advise offering the maximum salary for that person that you can.  There's nothing more disappointing for the candidate than to be offered less than they had hoped for, and this may make them feel less likely to accept the offer. This is something that we see all the time."
It's also always a good idea to be clear about salary in the job description. In this competitive recruitment climate, no one wants to be enduring interviews without the knowledge that the salary meets their expectations. Not listing a salary range in your job description could also deter applicants from even applying.
Stephanie also advises ensuring you have the authority in advance to make an offer within a salary band. "Ask for current salary and salary expectations at the sifting stage, so you can clarify this at the face-to-face or final interview."
3. Thoroughly consider your interview process
Stephanie advises not making your employees undertaking unnecessary interview stages if they don't need to. Think about what you really need from a candidate in the role, and remember interviews are just trying to get to know more about the person.
"Don't make the interview process longer than it needs to be. Think about the candidate and how much time and effort they will also need to invest in the selection process," Stephanie says. "For example, we see many software companies who will set a coding test. These can often be 3 or 4 hours in length, and it's a significant thing to ask someone to commit to taking time off work to complete something like this."
"Try to make the selection process relevant to the job. If the role you're trying to fill is within sales, for example, and the role requires presentations to clients, then a presentation in the interview would be appropriate. But for most other roles, this will be an extreme deterrent."
In short - there's no need to create extra stages or ask unnecessary questions for the sake of it, or because it's what you've always done in the past.
4. Showcase your additional benefits
We know that employees are looking more closely than ever at the benefits an organisation offers.
"Stand out from the crowd by showing that you go above and beyond for your people." Stephanie advises.
"For example, you could consider a bonus scheme, healthcare plans or flexible working hours, along with a hybrid working arrangement. Offer extras that no one else is offering. This doesn't need to be expensive - and please don't put free tea and coffee on your job advert!"
Stephanie details examples of additional benefits that can make a real difference to SME employees – without breaking the bank.
"Life assurance schemes are probably one of the cheapest benefits you can get. Use a good broker (perhaps the insurance broker the business uses already). You can cover anything from 2x up to 6x employees' annual salary (3x is the most common). Just make sure you get employees to complete an 'expression of wish' form regularly."
"These are cheaper than private medical insurance but really very useful as it helps employees take responsibility for getting treatment.  You usually pick a plan and then employees can claim back any money they spend (up to a limit). Options can range from optical, dental, chiropractic, acupuncture, reflexology, prescriptions etc. Using this type of scheme, the value for employees is that they get real cash back."
Employee Assistance Programmes
"Employee Assistance Programmes are vital if you want to help your employees with personal challenges that may impact on their work.  They are typically 24/7 schemes that allow employees and their families access to help and support and usually come with up to six counselling sessions per year, should you employee need them.  A real must-have for a smaller employer."
Increasing holiday allowance
"20 days plus 8 is the bare minimum amount of holiday allowance for a full-time employee.  Expectations now are certainly aimed more towards the 25 days as a basic allowance.  If you can't stretch to 25 days, maybe increase your standard allowance to a few extra days, but consider offering a 'buying holiday' scheme.  This can be done via salary sacrifice too, meaning an additional saving for employees and for employers."
"Employers still have the option to offer cycle to work schemes as salary-sacrificed benefits."
Alongside the health benefits, think of the savings employees would make on fuel – and cycling to work helps the environment (along with easing congestion in the office car park, too).
5. Block out time
Stephanie's final tip for SMEs might initially seem obvious, but it's important not to overlook the importance of carving out time in the diary for interviews.
"When you start the recruitment process, make sure you block out time in your diary for the interviews. Otherwise, when the time comes, you will struggle to make the time and the recruitment process can start to slip and you will lose candidates."
Plan and protect the time you've set aside to dedicate to finding the next member of your team - you'll definitely thank yourself later.
If the candidate is the right fit – say so
Lastly, if you come across a candidate that fits the bill – Stephanie strongly advises employers tell them.
"Show [the candidate] that they are exactly what you have been looking for – you can't replace that feeling of being wanted by a new employer."
The risk of 'playing it cool' could result in losing the candidate to an employer who's more upfront about wanting to hire them. Stephanie says that "the positive emotional impact of making an offer within 24 hours of attending an interview means that a candidate is more likely to accept."
Discover more practical ideas on how to revitalise your recruitment process by downloading our research findings for free in the second edition of the People First Culture Series.
For further HR advice, you can find out more about Pure Human Resources. Breathe's HR Partner Directory can help you find HR support across the UK.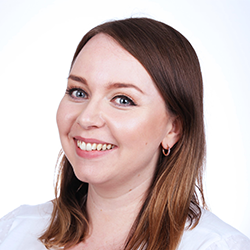 Author: Aimee Brougham-Chandler
Aimee is a Content Assistant here at Breathe. She enjoys writing about topical HR issues & helping readers find solutions. In her spare time, she is commonly found amongst books.
Posted on 8 November, 2022
Recruiting Talent
Back to listing