Managing people isn't easy…
Moving into management means taking on responsibility for colleagues…and often, individuals are promoted because they are successful at their functional role, not necessarily because they are skilled at managing people. So how can you ensure that your new managers succeed? And what role does HR play in the process?
Clarifying expectations
What are the strategic and operational priorities for the new manager? Outlining objectives from the start will create a solid foundation. Do you have a team member who is struggling? Is there a specific project they need to lead and complete with the support of their team? Understanding what you want from them is essential to their success. HR helps by defining roles through job descriptions, creating thorough and effective induction programmes, and supporting you in running appraisal processes and setting individual objectives.
Understanding their team
Psychology plays a big part in teams. New managers will achieve much more through their people if they have a knowledge of what motivates each individual and therefore how to get the best out of them. Why not ask your HR team to arrange personality profiling so that you can all gain a better insight into each other's traits and working preferences? This can work as a great talking point for a team event, as well as helping everyone understand how best to interact, incentivise, and impress each other.
Communication is key
Making sure that appropriate information is shared and that day-to-day expectations are outlined to the team is an essential part of being a manager. Equally, you need to stay alert to what is happening within the new manager's department and for people who form it by ensuring that you ask the right questions, observe behaviour, and listen to their team. It is important to ensure that you have sufficient capacity within your role to undertake this essential part of being a manager. Do you need help in developing your communication skills too? There are a wide range of learning and development opportunities available through HR to offer tips and techniques in this area.
Managing performance
People management is about achieving results through others. But sometimes people underperform, and there are a multitude of reasons why. And most managers find dealing with poor performance incredibly challenging, so for a first-time manager the prospect is likely to be extremely daunting. Having supportive peers who know what it's like to deal with challenging situations like this can help give you the confidence to sense check your concerns and follow through with actions. Addressing any shortcomings as soon as possible is essential to ensure that change – or other resolution – can be achieved with minimum disruption to the team. Having a clear and compliant capability process in place is the responsibility of your HR team, as is supporting line managers through the situation and providing all the necessary documentation for each stage.
And don't forget that managing good performance needs to happen too. You should be given the tools by HR to run effective appraisal processes, as well as being told how you can reward good performance, whether it be through internal awards, bonuses, or even promotions.
Sharing the load
Having time to be able to lead a team often means relinquishing hands-on tasks. But this also gives new managers the opportunity to develop their team by delegating duties to them. Delegation is a skill in itself, so you need to understand who you can pass items to, how much supervision will then be needed, and what input, if any, you will still need to give. It can also be hard sometimes to let go of ownership of responsibilities, but remember, this enables you to free up time to devote to managerial duties and develop your own skills. Your HR team will have a good understanding of skill sets and therefore can help you decide what you can reasonably pass on.
Your next steps…
A bit of time and resource investment will help new managers to succeed. In summary…
Clarify expectations from the start – preferably during the selection process but certainly during the role induction period

Find out as much as possible about the traits, preferences and styles of the individuals within the team in question
Ensure that communication lines are clear and effective as well as using the right medium

Deal with performance – good and bad – in a timely and human way

Outline what can be delegated – and to whom, when and how.
And remember that the HR team are there to ensure that compliant and user-friendly people processes are in place in the background to support all of these steps, as well and to facilitate learning and development opportunities to help all managers succeed in their roles, including achieving through the contribution of others.
This guest blog was written by Clare Lassiter, Senior HR Consultant at Pure Human Resources.
Pure Human Resources are HR Partners of Breathe. Find out more about receiving professional HR support & our Partner programme.
Connect with Clare: Clare (Woodley) Lassiter - BA (Hons), Chartered MCIPD | LinkedIn
Follow on Twitter: Pure Human Resources (@PureHRLtd) / Twitter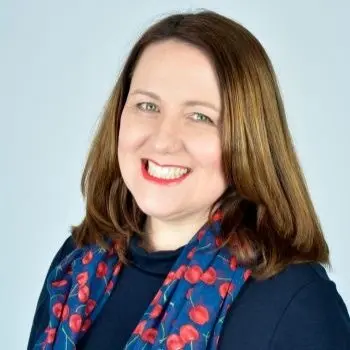 Author: Clare Lassiter
Clare Lassiter is an engaged, self-motivated, practical and collaborative HR professional with a wide-ranging 20 year career within HR. Following her Postgraduate Diploma in Personnel Management, her career has included in-house HR management roles in hospitality, travel and tourism, Further Education and Higher Education, and she is now a senior consultant at Pure Human Resources.
Posted on 20 July, 2022
HR policies and processes
Back to listing