45.2 million people are now considered fully vaccinated in the UK. That's 67.2% of the population.
Now that there's a light at the end of the pandemic tunnel, it's time for business owners to turn their attention to the future. For your organisation, this may mean thinking about a Covid-19 vaccination policy- although employers need to tread carefully. This blog covers what you may want to consider if you need to create such a policy.
If you're ever in doubt about a vaccination policy, our directory of HR consultants will be able to help.
How can employers support employees getting vaccinated?
Is a vaccination policy needed?
Tips for implementing a vaccination policy
How software can help you manage vaccination records
Current guidelines
While many organisations in specific sectors already have a workplace vaccination policy in place, other businesses may not have needed one up to this point. In the UK, vaccination is still not mandatory, but all adults have been offered a first dose of the vaccine (as of July 2021).
ACAS offers helpful advice around the Covid-19 vaccine and the workplace: including supporting staff to get vaccinated, and how to start a conversation around the vaccine, if you need to.
Legally, as of 11 November 2021, anyone who works in a Care Quality Commission-registered care home in England will need to be vaccinated.
How can employers support employees getting vaccinated?
It's safe to say that employers need to tread carefully around this sensitive topic. The Health and Safety at Work Act 1974 details that employers should take reasonable steps to avoid workplace risks which could be seen as supporting employees in vaccinations, as well as sharing reputable sources of information to help people make an informed decision.
In fact, government advice is to encourage vaccination and to share practical advice and trusted sources of information. Resources are available to help you start a conversation around the topic, too.
Helen Astill, MD of Cherington HR, wrote an article on the legal implications around vaccination for employers, which details what employers need to consider around vaccine considerations and law and ethics surrounding policies.
Is a vaccination policy needed?
The first thing to consider is whether or not vaccinations/a vaccination policy is mandatory within your industry- do you need a policy or could you share trusted sources of information around the vaccine, instead?
If you decide that you do need to create a policy for your workplace, we've provided some helpful tips below to help you get started:
Tips for implementing a vaccination policy
If you've decided that a vaccination policy is right for your business, here are some tips to help you to implement one:
Create a list of must-haves for your policy

This should include how you intend to manage record-keeping of vaccination statuses, what privacy standards you will put in place, how vaccination may impact employment pathways, as well as your processes for managing vaccine refusals (e.g. medical, religious or ideological reasons).

Communicate with your team

No one appreciates a policy being brought in, without warning, especially when it comes to vaccinations. Instead, sit down with your people to discuss why – and how – you will be rolling out the policy. Communicate relevant, reliable information about the Covid-19 vaccine, why your business is mandating or advising for it, and how the policy will be implemented. Ensure everyone in your team has lots of time to ask any questions they need to.

Keep accurate records

In theory, a staff member may say they've been vaccinated, but if you don't have clear proof of vaccination for your policy then you could potentially be putting your business and customers at risk. It's important to keep up-to-date records of your employees' vaccination records, if you decide this is the path for your organisation. Breathe's secure cloud-based HR solution means you can say goodbye to recording sensitive data on pieces of paper or spreadsheets.



How software can help you manage vaccination records
HR software is making life so much easier for businesses in the digital age. Thankfully, that has now extended to managing the Covid-19 testing and vaccination status of your employees.
Breathe's new tracking feature is a powerful tool for business owners committed to providing a Covid-safe workplace. It makes collecting employee vaccination data and Covid-19 test results easy. Staff can submit their own records in a single, secure platform, with strict access-control measures.
From here, the all-in-one dashboard allows HR a real-time overview of critical data for proactive risk management. This includes the vaccination status of your team, testing compliance and recent test results. Of course, emphasis is placed on the clear identification of any positive test results; putting the health and safety of your team first.
Want an easier way to manage your Covid-19 vaccination policy? Breathe HR takes the stress out of collecting employee vaccination data and test results. Start your 14-day free trial today.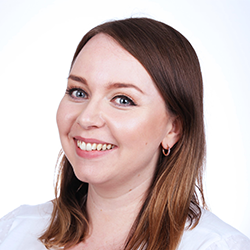 Author: Aimee O'Callaghan
Aimee is a Content Assistant here at Breathe. She enjoys writing about topical HR issues and helping readers find solutions. In her spare time, she is commonly found amongst books.
Posted on 22 October, 2021
Health and wellbeing
Back to listing