The sudden dismissal of 800 mariners by P&O Ferries in March 2022 came as a complete surprise to many people - not least to the employees and their union representatives.
There's been much written about the redundancies and many questions have arisen about the legality of the company's actions, as well as the way they dismissed their staff.
So, what are the issues, why has it caused such a stir, and how does it affect the remaining staff?
What happened?
The company played a 3-minute recorded video message to all staff on the ferries saying that 800 of them were being made redundant with immediate effect and that they were to leave the ships.
The company had planned the exercise in detail and brought in security contractors to escort the affected employees off the ferries.
The employees were understandably shocked and angry and the Rail Maritime and Transport Union (RMT) has called for the Secretary of State of Transport to intervene to protect the seafarers.
P&O Ferries said it will replace the staff with lower paid workers from other parts of the world and that it had no alternative due to the financial situation caused by the Covid pandemic; that this was the only action they could take to stem their losses.
What should have happened?
The law may not apply as usual in this case because the employees were engaged through P&O businesses registered in Jersey, and there are some variations in maritime situations.
However, if a business is contemplating making roles redundant in the UK, it has a duty to consult with staff and (where appropriate) trade unions or elected representatives, to explain the business case and to explore alternative options.
If this involves more than 20 members of staff at one establishment, this must be at least 30 days before the first dismissal and if more than 100, this should be at least 45 days before. The penalty a tribunal might award for not doing so is 90 days' pay for each affected employee.
Clearly that did not happen here, and P&O Ferries has accepted that it did not even try to consult. Their CEO, Peter Hebblethwaite, has said it was pointless because no union would have accepted their proposed actions.
What are the employer's responsibilities?
UK businesses must submit a 'Form HR1' to the government before announcing any proposed collective redundancies to allow various departments to make preparations, including resourcing JobCentres. Failure to do so can lead to criminal prosecution of the company directors and unlimited fines.
However, in maritime situations the notifications must be made to the countries of registration of the vessels. None of them are registered in the UK, so the form was not submitted.
Is this a fair dismissal?
The answer is likely to be no because of the failure to consult. Any employee with more than two years' service could take a claim of ordinary unfair dismissal to an employment tribunal.
The employees might also claim that because the posts transferred to another provider (the agency employing the overseas workers) they were automatically unfairly dismissed because they should have been transferred to the agency on the same terms and conditions.
This is a requirement under TUPE - Transfer of Undertakings (Protection of Employees) regulations. But it would have defeated P&O's cost-cutting aims because the reported rate of £5.50 per hour for the overseas workers is far less than the UK's National Minimum Wage of £9.50 (from April 2022).
However, the company is offering (what it says are) very generous financial packages as part of settlement agreements. If the employees accept them, they will lose any option of taking P&O Ferries to tribunal. This is a calculated approach by the company. They are simply buying their way out of trouble, even though they say they cannot afford the ongoing costs of the service without sacking all the staff.
The business fallout
P&O's actions have angered the government and even drawn criticism from the Archbishop of Canterbury and the Bishop of Dover, who have described the way workers have been treated as sinful and inhumane. They considered the dismissals to be unethical and cynically timed, noting that P&O's parent company, DP World, made record profits last year.
There have been protests around the country, the government is reviewing contracts it has with the company, and many people are boycotting the ferries. The dismissals may therefore backfire if it results in lower profits.
Cultural damage
There are still 2,200 people working for P&O Ferries, some of whom would have been involved in making the dismissal arrangements for their seafaring colleagues.
It's likely that many of them will feel guilty about the situation and feel awkward about staying. They may feel embarrassed to work for the company and anxious, because others may direct their anger at them. Furthermore, those that were not aware of the planned dismissals may be horrified at the way the management has treated fellow employees and will have lost trust in the company.
It wouldn't be surprising if some of the survivors start looking for alternative jobs, now believing that they will no longer be treated with the respect that features as one of the values in P&O's code of conduct. Their job adverts say that they believe that their people are their "most important asset", but actions speak louder than words and clearly that no longer rings true.
So, if you are involved in making such decisions, consider the wider ramifications and ask yourself, how it will look to clients, suppliers, and surviving employees? Think about how it will impact on your culture and values, because ultimately you may lose the staff you want to keep.
Seeking help
Redundancies are never as straightforward as they may seem so always seek professional employment law advice before you start your consultation process to minimise the risk of claims against your business.
This guest blog was written by Helen Astill, Director, Cherington HR Ltd. and HR Services Director, HR Solutions.
Cherington HR Ltd and HR Solutions are HR Partners of Breathe. Find out more about receiving professional HR support & our Partner programme.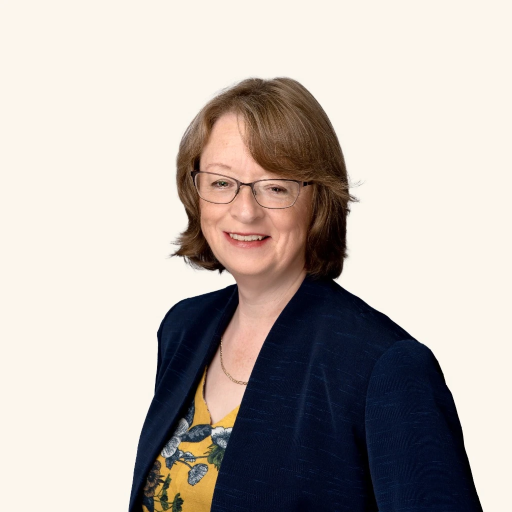 Author: Helen Astill, MD, Cherington HR
Helen is best known for supporting business leaders to achieve success through ethical business practices. Helen is a natural motivator and thrives at the opportunity of helping employers develop & enhance their reputation. Helen was recently named HR Consulting MD of the Year in Acquisition International's Influential Businesswoman's Awards.
Posted on 30 March, 2022
By Helen Astill, MD, Cherington HR
Employment Law
Back to listing