The world of employment law never stands still for long. And now the UK has formally left the EU, SME owners and managers have extra legislation to consider. Here's a snapshot of the main employment law changes in 2021 and what they mean for SMEs.
Extension of IR35 to the private sector
Health and safety protection extended to workers
Settled status application deadline
Right to work temporary rules extended
Gender pay gaps reports (private and voluntary sectors)
Extending pregnancy protection from redundancy
New immigration law in force
1st January 2021
Now that the UK has formally left the EU, anyone coming into the UK to live and work will be subject to a new points-based immigration system. This applies to both EU and non-EU citizens. The key change is to the old "Tier 2 General Category" which has been replaced with a "skilled worker" route.
There is no longer 6-year time limit for skilled workers
Skilled workers must receive a gross basic salary of at least £25,600
Their skill level must be comparable to UK 'A' levels
Individuals must be able to communicate in English to an intermediate ability.
Want more information about post-Brexit immigration? Here's a useful guide.
LW / NMW increases
1st April 2021
From April 2021, the Living Wage (LW) increased to £8.91 per hour, an increase of 2.2%. As well as this increase, 23- and 24-year-olds are also eligible for the Living Wage.
The National Minimum Wage (NMW) increased to £8.36 per hour, an increase of 1.9%.
Statutory pay rises
4th April 2021
Statutory maternity, adoption, paternity and shared parental pay have all increased from £151.20 to £151.97 per week, an increase of 0.5%.
Sick pay rises
4th April 2021
Statutory sick pay has increased from £95.85 to £96.35, an increase of 0.5%.
Extension of IR35 to the private sector
IR35 rules prevent contractors performing similar roles to employees while paying less tax and NICs. As of 4th April 2021, deciding whether or not IR35 applies is the responsibility of private sector employers who:
Employ more than 50 employees
Have an annual turnover over £10.2m
Have a balance sheet worth more than £5.1m.
This change was due to take place in April 2020 but was delayed due to the disruption cause by Covid-19.
Health and safety protection extended to workers
31st May 2021
As of 31st May 2021, it will be illegal for employers to penalise workers who leave or refuse to work because believe they believe themselves to be in 'serious and imminent' danger.
This right previously applied only to employees, but is now relevant to contractors, freelancers and agency workers.
Settled status application deadline
30th June 2021
EU, EEA and Swiss nationals who lived or worked in the UK on 31st December 2020 and who want to continue living and working in the UK must have applied for settled status by 30th June 2021. This includes EU nationals who have applied for British Citizenship.
This does not apply to Irish nationals.
Right to work checks temporary rules extended
30th August
During the pandemic, employers were able to carry out right to work checks remotely, using scanned copies of identity documents and video calls. This has proved to be highly popular with employers and the Home Office has now announced that these temporary adjustments to the process for checking individual rights to work in the UK will now end on 5th April 2022.
Gender pay gaps reports (private and voluntary sectors)
5th October 2021
Private and voluntary sector employers with at least 250 employees must publish their gender pay gap information by 5th October 2021. This is currently not relevant to companies based in Northern Ireland.
The usual deadline of the 5th April was extended as result of the disruption caused by Covid-19.
Extending pregnancy protection from redundancy
No date confirmed
Currently, any employee who is at risk of redundancy while on maternity, adoption or shared parental leave has the right to be offered any alternative suitable vacancies.
The government is proposing to extend this protection to:
Pregnant employees who have told their employer about their pregnancy
Employees who have returned from maternity or adoption leave in the previous 6 months
Parents returning from shared parental leave.
The government have not yet confirmed a date for this change in legislation.
For more impartial information or extra guidance, visit the ACAS website.
Final thoughts…
Alongside the need to stay up to date with ever-changing employment law legislation, comes the need for employers to make sure they are abide by the rules and treat their team members fairly.
Employment related admin can be complicated and time-consuming which is why we created Breathe. Take a free trial of our software to discover why more than 9,000 UK SMEs use it to manage their HR admin.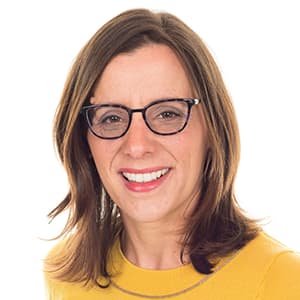 Author: Laura Sands
Laura is a writer who enjoys getting into the detail of subjects and sharing that knowledge with snappy, interesting content. When not typing away, she enjoys walks in the woods and curling up with a good book and mug of something hot.
Posted on 15 September, 2021
By Laura Sands
Employment Law
Back to listing