Contractors and part-time workers are an increasingly important part of the UK's working landscape.
Figures from 2018 show there are nearly 2 million self-employed professionals working in the UK – an enormous increase of 43% from 2016.
And, with numbers of part-time workers estimated at around 8.5 million, the face of Britain's workforce has moved on from the "9-5 job for life" that previous generations of small business owners knew so well.
This flexible workforce is fuelling the success of many small businesses. Lower salary budgets and an inability to commit to permanent employees means that part-time workers, contractors and freelancers give SMEs their expertise and flexibility at lower cost and commitment than full time and permanent employees.
But, despite their increasing popularity as a talent pool, it certainly comes with its down-falls. And part-time workers and contractors feel less integrated and valued than full-time employees.
Why might part-time workers/contractors feel excluded?
There are many factors contributing towards part-time employees and contractors feeling – in their own words – "like second class citizens". Here are a few of the reasons:
Less time in the office
Because they work shorter hours there are fewer opportunities for part-time employees to get to know the rest of the team. And, thanks to Parkinson's Law, many part-time employees tend to work harder while they're in the office, so have fewer opportunities to join in with team chat. Their tighter schedules mean they're less willing to work late or let work roll into their evenings - making integration even more difficult.
Less opportunity to build relationships
Because contractors are seen as a temporary fixture, they're often excluded from the wider business.
Suspicious full-timers
A lack of understanding means some employees think contractors are getting a better financial deal. What's more, full time employees might see part-time workers as being less committed because they work shorter hours.
Confusion about IR35 legislation
Upcoming changes to IR35 legislation mean employers are increasingly wary of the boundaries between contract employees and permanent staff. As businesses try to create a distinction, contractors find themselves isolated from the businesses they serve.



5 ways to help part-time staff/contractors feel included and valued
Integrating contractors and part-time workers into your company makes good business sense as it helps you strengthen job satisfaction and productivity. And the good news is that there are some super-simple steps to help you do just that. Here are our recommendations:
1. Make contractors and part-time employees more visible
Contractors are often brought into a business and expected to crack on with a project without introduction to the rest of the team.
But taking time to familiarise them with the rest of your people will go a long way. If they work remotely and introducing them to your team in person isn't possible, you could introduce them via email or instant messenger. Everyone benefits from this – your contractors and the rest of your team, too.
Part-time workers are often less visible because they're in the office for fewer hours than the rest of their team. Shake things up by giving part-time employees the same opportunities to raise their visibility as integral team-members.
Whether that's presenting at meetings, emailing regular updates or simply taking their turn in making tea and coffee for the team, small details will make a big difference to how included they feel.
2. Encourage a transparent and open culture
A business with an inclusive culture makes everyone feel at home, regardless of their employment status. Here are two ways to make a difference:
Be transparent about salary and benefits. Establishing a strong performance review process will link salary to performance and help employees see how their performance against objectives affects their pay. Likewise, being clear about the difference in employment status and the cash equivalent of holiday allowance, tax and pension contributions will help reduce concerns at the difference in take-home pay between contractors and permanent employees.
Ensure everyone in your business can request and benefit from flexible working. This will help reduce any feelings of "them vs. us" that might crop up for full time employees compared to part-time staff. It can also help reduce presenteeism by focusing on contribution and productivity.
3. Include all your team in HR software
Using a Cloud-based HR software such as Breathe lets you differentiate between full time, part-time, contractors and volunteers with ease.
This means you can include all worker information on the same system. And, tools such as our holiday allowance calculator make it easy for you to allocate the correct holiday for different workers in a flash.
Although contractors don't officially need to request holidays, encouraging them to log their planned days off in the team holiday calendar will give everyone visibility of who's in and when, creating a better sense of inclusion and helping you plan more easily.
4. Include part-time and occasional staff in off-sites and team days.
Part-time workers and contractors often miss out on off-site meetings and team away-days, creating a genuine division.
We can all learn lessons from the way Google created a two-tier system of workers, doing wonders for contractor motivation and their employer brand.
It's important to include part-time workers and contractors in your event planning. Contractors may choose not to attend events as a way of safeguarding their IR35 status, but will appreciate the invitation.
Give part-time employees plenty of notice if an event is planned for one of their days off. This allows them an opportunity to make alternative arrangements so they're able to attend.
5. Show appreciation
Saying "thank you" costs you nothing, but means a lot to the people working for you.
It's important to show appreciation for a job well done, even if your contractors are being paid as a 3rd party.
Tools such as Breathe's Kudos feature allow anyone in the business to thank their team members and are a democratic way of showing appreciation.
And, remember to include part-time workers in weekly round-ups. Even if they're not present at the meeting, an acknowledgement of their work to the wider team shows your appreciation of their efforts.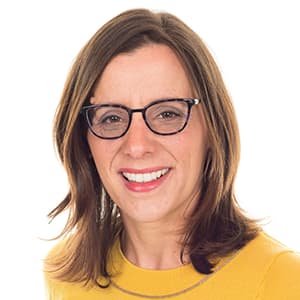 Author: Laura Sands
Laura is a writer who enjoys getting into the detail of subjects and sharing that knowledge with snappy, interesting content. When not typing away, she enjoys walks in the woods and curling up with a good book and mug of something hot.
Posted on 8 January, 2020
By Laura Sands
Employee Engagement
Back to listing