Employee happiness is a subject which is much talked about. Business owners and HR professionals are on a quest to find out what really makes their employees happy, but the difficulty is that happiness is an umbrella term that means different things to different people.
For some it's money, whereas others may simply enjoy their job. Because everyone's different, we thought we'd share with you 8 things that make Breathe employees happy at work.
1. Someone else's happiness
Never underestimate the contagious nature of happiness on your employees. It is often our relationships with others that matter most to us. Our Marketing Director, Rachel King says that making someone else happy is what makes her happy at work. She says, "knowing that something I've done today has made someone else happy and made a difference. For instance I gave Mel my brightonSEO ticket and I feel very happy that she's over the moon."
"Other people's happiness makes me happy." says Sophie, our Onboarding Manager. "When the office is in good spirits there is nothing better," she continues.

2. Helping others
Happiness isn't just one big grand event, but the accrual of small steps like feeling gratitude or helping others. This rings true in employee happiness too.
Our Customer Success Specialist, Emma, says, "the thing I enjoy most is helping others. I feel really happy knowing that I have helped someone grow their business in the easiest and quickest way possible by giving them as much support on Breathe as they need."


3. A good office environment
The working environment has a large bearing on workforce happiness. Many people overlook their surroundings as something which can make them happy because they're so focused on the people they work with and the material things that equate to happiness.
"There has been an amazing feeling at work recently," says Sophie, "everyone is eating healthily and exercising at lunch time; the positive atmosphere is 100% reflected in our work."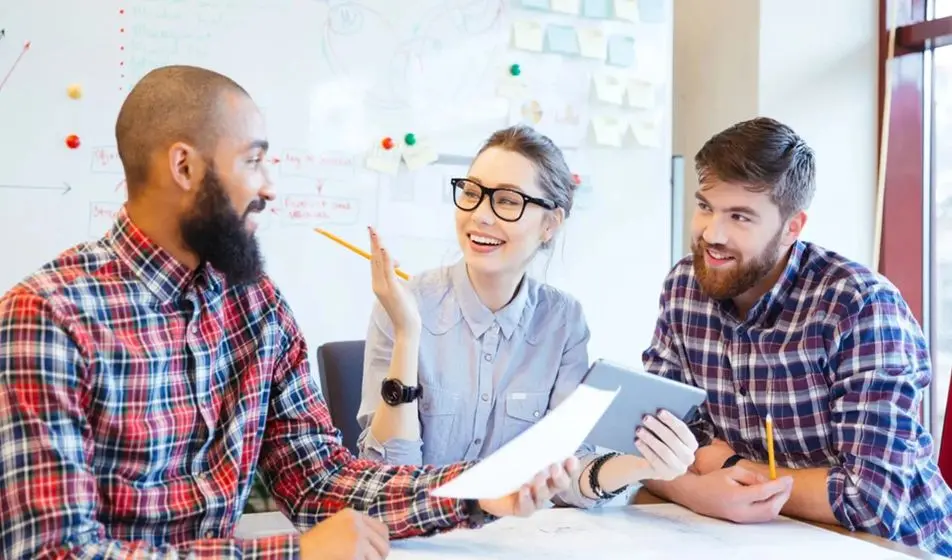 4. Lunchtime
A proper lunchbreak is so important for employee health and wellbeing. No wonder proper lunchbreaks make employees happier. Your lunch break is really valuable, not only to eat and refuel but to take some time out of your work and have a proper break.
"I love taking Maisie (my dog who comes to work with me) out for lunchtime walks along with other work friends. It gives us the chance to talk about our day so far and then go back into work exercised and ready for the rest of the day." says our Bookkeeper Ali.
Our app developer relishes the time away from his screen and says, "a decent amount of free time at lunch is always appreciated so I can find somewhere quiet to read my book."


5. The work itself
Doing meaningful work that's also enjoyable can help make employees happy at work.
Our Partner Manager, Lou says that it's her job that makes her happy at work. "I love working with our partners and hearing what they are doing and how their companies are growing. I get the biggest boost when a partner phones me excited about something that is happening in their company which I have helped with."
Our app developer Michael feels happy when he gets a new release live. "We have a lot of people building cool new features and getting them out for people to use, and getting positive feedback makes us happy."


6. Being challenged
Research shows that people are happiest when they're engaged in difficult but achievable activities. Also known as 'flow', it's a state that simultaneously benefits someone's creativity, performance and wellbeing.
The difficulty lies in finding that sweet spot for your employees. For Keiran, workplace happiness is facing interesting challenges and consistently learning.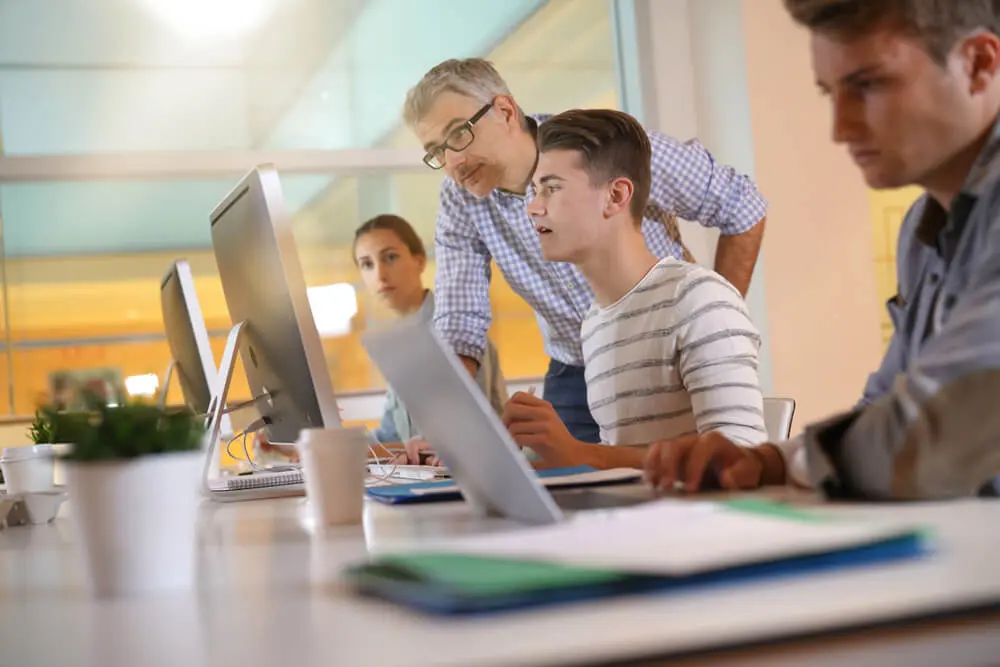 7. Tea and coffee
Small things can make a big difference when it comes to boosting employee happiness. Tea and coffee are two such things that can make a difference.
For Louise, our Product manager, it's our coffee machine that makes her happy at work, "I have a serious addiction", she says as she sips her 3rd Americano of the day. Whilst our Bookkeeper, Ali says "lots of cups of tea keep me happy!"


8. The people
Employees are happier in their jobs when they have friends at work. It means their job is more fun, enjoyable, and worthwhile.
Having friendships at work is about more than just having fun, though, it's about pulling together over a common cause and having a sense of purpose.
It's something that makes Louise happy, "We can have big discussions within our team, talking through a problem and coming up with a solution, that potentially one person might not think of on their own."
When it comes down to it, making your employees happy at work is about lots of factors. Job satisfaction, company culture and even the building in which you work all have an impact.
This post shares some of the small things that make the Breathe team happy at work. Every business is different, and so is every person. How might your team compare?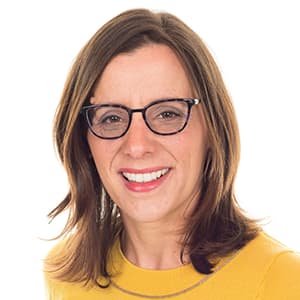 Author: Laura Sands
Laura is a writer who enjoys getting into the detail of subjects and sharing that knowledge with snappy, interesting content. When not typing away, she enjoys walks in the woods and curling up with a good book and mug of something hot.
Posted on 10 February, 2021
By Laura Sands
Employee Engagement
Back to listing