Unwritten & intangible - a psychological contract represents the mutual expectations felt between employees & their workplaces.
In this blog, we cover what SMEs need to know about psychological contracts.
What is a psychological contract?
According to CIPD, a psychological contract refers to "[an] individuals' expectations, beliefs, ambitions and obligations, as perceived by the employer and the worker."
A psychological contract describes the understandings, beliefs and commitments that exist between an employee and employer. It's different from an employment contract, which is a written, physical & formalised document.
The psychological contract is fundamentally how the employment relationship is perceived by each party. It's formed through daily interactions between colleagues, managers and the 'company' as an organisation. These interactions can come in the form of conversations, tone of voice and body language, and can even be implied or inferred.
CIPD advises that for most people, the psychological contract largely relates to "the deal they have with their line manager."
The psychological contract influences how employees behave, according to the underlying relationship they have with the company and other staff. The employee balances what they put into their job with how they feel they are being treated by their employer. If they are inputting more than they feel they are getting back in return, the balance is skewed and the psychological contract is breached.
How does the psychological contract develop?
The psychological contract will constantly evolve over the working relationship. It is refined according to the behaviour and communication that goes on between employer and employee. Even things that aren't said (or are perceived to be deliberately left unsaid) can contribute to the psychological contract.
The employee inputs things such as effort, ideas and commitment, and may make sacrifices for the company. In return, they receive rewards from the employer, such as job security, recognition, personal development and status. As the employee inputs more, so the company rewards with more.
Conversely, what the employee puts in to the contract can be seen from the employer's perspective as their expectations. They may expect a certain amount of commitment or dedication in return for the recognition & responsibility that they give.
When the psychological contact is breached
The employment relationship can be adversely affected if it's perceived that there's been a breach in the psychological contract. When the employee believes that the employer has failed to fulfil its obligations, or feels that they are putting in a lot of effort and aren't being recognised by their manager, for example, then they might feel that the psychological contract is broken.
For example, perhaps it's always been the unwritten rule that staff can come in a bit late the day after the annual Christmas party. If an employee is suddenly reprimanded for this (when previously it hasn't been raised), then this could cause resentment on the part of the employee as they might feel the psychological contract has been dishonoured.
Breaches of the psychological contract can lead to an employee becoming disengaged with their job and, if not resolved, can continue to cause disaffection and demotivation that results in a decline in performance. In more serious cases, the entire relationship can break down and cause the employee to leave the business, or stay in their role but risk a toxic culture with their bitter attitude.
Related: Motivation theories for your employees
More resilient employees will acknowledge that the contract has been violated, but will adopt coping strategies that allow them to work to hold up their own side of the contract while it undergoes a period of repair.
How to maintain a strong psychological contract
Fairness and equity are important aspects of the psychological contract. They need to be maintained in order to sustain a robust and healthy psychological contract.
It's employer's responsibility (and that of managers) to try to maintain the employment relationship and to spot any deterioration. It's easier to maintain the psychological contract and to keep your people engaged, than to repair it following a breach.
With companies expecting increasing flexibility and agility from their staff, a key aspect of maintaining relationships is that the psychological contract is upheld.
Ensuring a positive company culture where employees are trusted, have autonomy and are listened to are all crucial parts of maintaining a good psychological contract.
Breathe offers kudos, a recognition tool where you can say thank you to a team member for a job well done. Why not trial for free for 14 days?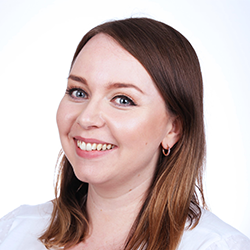 Author: Aimée Brougham-Chandler
Aimée, Breathe's Content Assistant, enjoys delving into HR topics. An IDM-certified Digital Copywriter as of February 2023, she's loved guiding readers to solutions with her writing for over 2 years.
Posted on 20 April, 2023
Employee Engagement
Back to listing