One-to-ones. The majority of businesses prioritise them - but how can SMEs make the most of them?
Simply having one-to-ones with your team isn't enough. To make them worthwhile, you'll need to make sure you're conducting them well and covering the right things.
To help you out, we've put together a guide to help you nail your one to ones and send productivity soaring.
We'll cover: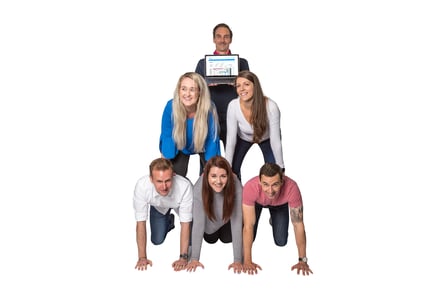 What are one-to-ones?
One-to-ones can be one of your most powerful tools in successfully managing a team.
They're a scheduled conversation between two people, normally a manager and their employee.
But what sets a one-to-one apart from other scheduled meetings in your diary is their emphasis.
A one-to-one is where you focus on your people's performance and development.
Why are one-to-one meetings important?
One-to-ones are important because they're a break in the day-to-day "doing" and a chance for a manager to get hands-on with coaching their employee.
In turn, this means better performance, better alignment to business goals and better team dynamics. And here are some reasons why:
1. They help you support your employee
One-to-ones help you support your team with their tasks and prioritisation. This helps them be more productive, which in turn improves business performance.
2. Identify training opportunities
Getting closer to your employees puts you in touch with their potential and their skills gaps. You can use this to build a more meaningful training and development plan for them.
3. Get to know your team
Getting to know each other better means you build stronger rapport and connection. This improves your working relationship which helps… just about everything.
4. Support their mental health
Knowing your direct report better means you get a deeper insight into what's normal for them and what's not. You can then react accordingly. And with mental health problems affecting 1 in 4 of us a year, it gives you a chance to make a real difference to your direct report's wellbeing.
5. Monitor their engagement
This increased familiarity gives you a sense of an employee's level of engagement. If you get hints that they're going to hand in their notice, you can pull out all the stops to keep them or start the recruitment process to fill their role.
6. Consistent feedback
By creating a continuous feedback loop, end of year reviews become easier. This helps your direct reports improve their performance and achieve their objectives. It's also an opportunity for them to give you feedback, helping you improve your management style.
7. Save yourself time
One-to-ones help free up your time too. By holding regular one-to-ones with your people, you can organise your time more effectively and spread your time evenly across your team. Without one-to-ones, you risk reacting only to those persistent employees who manage to grab you on your way to lunch. You'll also spend every spare minute dealing with emails and instant messages.
How often should you have one-to-one meetings?
The frequency of your one-to-ones depends on the relationship you have with your direct report.
Most people prefer a weekly or fortnightly one-to-one. Others may want a monthly one-to-one. If you work closely and you know your employee's capabilities well, this might work well for you.
There's no set time for a one-to-one, either. 30 minutes might be spot on if you're having weekly catch-ups with someone who needs little guidance. Likewise, if you only meet up once per month, you may find you need a 90-minute or 2-hour meeting to make time for everything you want to discuss. We'd recommend starting out with an hour and adjusting it as you settle into a routine.
Our final piece of advice here? Always schedule on the side of caution and allow more time than you think you may need. Cutting a one to one short is unhelpful and demotivating to your direct report.
5 things to cover in a one-to-one meeting
What you cover in your one-to-ones depends on you and your direct report.
Many management experts recommend asking your employee to lead the meeting by setting an agenda ahead of time or creating a loose structure that they wish to follow.
We like this approach because it takes a job off your plate, sends your direct report a message of trust and recognises the importance of their priorities.
That said, it's helpful to guide the content of your one-to-ones to make sure you cover off key information. Do this by requesting certain updates.
Here are some guidelines:
An emotional check in. Asking someone is incredibly beneficial. So much so, that occasionally these discussions may run for your entire one-to-one. That's fine - if your direct report is so wrapped up in something that they need an hour to discuss it with you, it's time well spent.

First, let's preface this by saying that feedback should always be given as close to the event as possible. Don't wait a week just to say, "well done" or "what did you do that for?" But you can and should use your one-to-ones to build on feedback you've already given.
One-to-one feedback
It's also important to ask your direct reports for feedback on your work and approach. How could you do things differently and help them do their jobs? This helps build a feedback culture and reinforces a growth mindset in your business.
Don't let one to ones stop at feedback. Use this valuable face-to-face time to help develop your direct reports. From the way they react to certain situations to their email style, a one to one is the right place to hold corrective coaching and developmental discussions.

Career development. Show your direct reports how much you value them by including in your one to ones. Asking someone about their career goals and helping them map out a path to achieving that through training or new job roles is a powerful retention tool and helps motivate your employee to work well.

Progress towards goals and objectives. We've said it before, and we'll say it again. The results of an end of year performance review should never come as a surprise. Help your direct report by using one to ones to review their progress against their objectives and giving them guidance where necessary. This way they're more likely to stay on track and achieve their full year goals. That's hugely motivating for them and helps you deliver overall business goals too.
Here's a final suggestion, don't waste your precious one to one time on status updates. Use centralised documents and team meetings for this sort of thing. Your one-to-ones should be valuable coaching-led discussions.
5 key takeaways
Ready to transform your one to ones? We'll leave you with these final pieces of wisdom:
1. Have them. Too many managers let one to ones slip in favour of urgent tasks. Ask your direct reports to schedule them and make sure they happen.
2. Go with the flow. You don't need to follow a set format for each one to one, or even for each employee.
3. Let the situation and individual guide you. If structure is important to you or your employee, then consider this loose structure recommended by a variety of management experts:
What's on your mind?

How happy have you been this week?

How productive have you been this week?

What feedback do you have for me?




4. Enjoy them. Relax and know that with the right intention, it's almost impossible to mess up a one to one. Even if you have a few shaky sessions, there'll be future opportunities for better one to ones.
5. Use this time to listen, build rapport and get to know your employees and do your best to support them. And you'll be on the right track.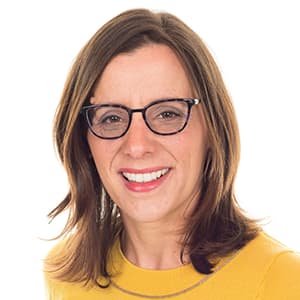 Author: Laura Sands
Laura is a writer who enjoys getting into the detail of subjects and sharing that knowledge with snappy, interesting content. When not typing away, she enjoys walks in the woods and curling up with a good book and mug of something hot.
Posted on 16 May, 2023
By Laura Sands
Employee Engagement
Back to listing