COVID-19 update: government begins to wind down furlough scheme
Update - this article about flexible furlough was originally written in June 2020, since when the government's legislation has now changed. As of 1st July 2021, employers must pay 10 per cent of their furloughed workers' usual wage, while the government will continue to pay the other 70 per cent.
From 1st August, the employers' contribution rises to 20 per cent, with the government's contribution reducing further.
HMRC have recently published a new policy paper which explains the changes to the Coronavirus Job Retention Scheme which apply from 1st July 2021.
Since March 2020 the government has paid 80% of furloughed workers' wages up to £2,500 a month and from 1st August businesses began to pay employers' pension and national insurance contributions.

From 1st September, the government will pay 70% of wages up to a cap of £2,187.50 a month. Employers are already paying employees' pension contributions and National Insurance, but will now have to pay 10% of salaries as well.

In October, the government will pay 60% of wages up to a cap of £1,875. The employers' share of the bill will then go up to 20% of wages.

The scheme will close on 31 October and at time of writing (Thursday 3rd September) there are no plans to extend it.
How does flexible furlough work?
Flexible furlough is a more adaptable approach to the furlough scheme. It's designed to help ease companies and their employees back into work.
Here are the main facts:
It's only suitable for employees who have already been furloughed for at least three weeks on or before the 30th There's one exception – parents returning from maternity, shared parental leave, adoption, paternity or parental bereavement leave.

Flexible furlough can run for any amount of time with a minimum seven day stretch.

You must confirm working patterns on a weekly basis and confirm this in writing to your employees.

Employers must pay the wages, taxes and NICs for the hours worked.

The government pays employees for the hours they are not working.

Flexible furlough is set to run until the end of October.
How is flexible furlough calculated?
Flexible furlough is a pro-rated version of furlough. Your employees work part-time; this could be shorter days than normal or fewer days per week. You pay your staff their usual rate for the hours they've worked as well as tax and National Insurance Contributions.
You can then claim a furlough grant which is pro-rated to cover the hours your flexibly furloughed employees do not work.
Furlough covers the portion of hours an employee does not work to a maximum of £2,500. As before, the flexible furlough grant covers 80% of an employee's normal wages.




Is flexible furlough the right choice for your SME?
Flexible furlough has been designed to help businesses deal with the uncertainties of operating in the current market conditions. So, it's useful if your business is starting to ramp back up, but you're unsure of how quickly things will get up to full speed.
Because it's not limited to a three-week period, you can be more responsive and steadily increase an employee's hours in response to increasing demand.
There are other reasons that make flexible furlough appealing. It lets you help those employees who are having trouble adjusting to work after such a long time off.
They may be anxious about their safety, especially if their role involves being close to others, or they may have reservations about their commute if it involves public transport. In this instance, flexible furlough will help ease your employees back into working life.
Flexible furlough is also ideally placed to help employees with caring responsibilities. School holidays always mean disruption for working parents, and with fewer holiday clubs than usual and some families newly unable to rely on grandparents to help out, some parents will be stuck.
Flexible furlough gives working parents the opportunity to return to work on a more flexible basis so they can balance their caring duties.
How to put an employee on flexible furlough
If you've decided that flexible furlough is right for your business or employee, how do you set it up?
First, discuss the subject with your employee. Tell them why you're considering flexible furlough for them and detail how you see this unfolding over time. Be clear that this is not a permanent arrangement, instead it's a bridge back into their previous working hours.
Outline the hours that your employee will be working as part of the flexible furlough scheme.
Get your employee's agreement. Each employee must agree to their hours before you set up flexible furlough for them.
Confirm the agreement in writing. You will need to store this record for five years – using cloud-based HR software makes it easier to stay on top of employee documentation.
Furlough admin can feel like one more thing to contend with during an already challenging period. Breathe's new features make furlough management easier, helping you cut the amount of time you spend on furlough-related admin.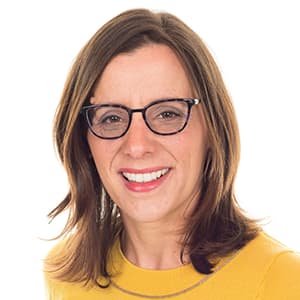 Author: Laura Sands
Laura is a writer who enjoys getting into the detail of subjects and sharing that knowledge with snappy, interesting content. When not typing away, she enjoys walks in the woods and curling up with a good book and mug of something hot.
Posted on 22 July, 2020
By Laura Sands
in COVID-19
COVID-19
Back to listing