For this special guest blog, we're pleased to welcome Sarah Stevens, Director and co-founder of SYLO |Beyond HR, who shares her expertise in Outplacement Support Services.
With the imminent closure of the furlough scheme and end of the Coronavirus Job Retention Scheme (CJRS), many UK SMEs will need to think carefully about restructuring their business operations in order to navigate their way through this difficult time. Sadly, some companies will need to reduce their employee numbers and make redundancies, which can be an unsettling and unpleasant experience for all.
There are, however, some measures you can implement to make the redundancy experience as positive as it can be in the circumstances, such as offering Outplacement Support to affected employees.
Why should you invest in Outplacement Support?
What exactly does Outplacement Support Service offer to employees?
What would a typical Outplacement Support Service include?
Where do you find Outplacement Support Services and, when do you need them?
What is Outplacement Support?
Outplacement Support provides help, direction, and guidance to employees who are being made redundant. It can help them find new roles, or even new careers. The support can incorporate activities such as CV reviews, interview training and preparation, tailored one-to-one coaching, general job search advice, and career assessments.
Why should you invest in Outplacement Support?
Yes, it's a common question, 'why should we invest in helping people who are no longer our employees?' First of all, it's important to do everything you can to support people who are in a vulnerable position and may, quite understandably, be feeling anxious about their futures. It's important you approach a redundancy situation with compassion and treat everyone with dignity, respect and kindness.
It's also important in terms of demonstrating that your company and its cultural values extend to outgoing employees and that you genuinely care about them. After all, these are people who have invested time and energy in helping you grow your business. This can form part of your Culture Pledge and show how you truly put people first.
Investing time in supporting people who are facing redundancy is a duty of care and also helps maintains your company's reputation by demonstrating to all your employees – including those who remain with you- that as a business you will do the best you can for all team members.
Making people redundant doesn't just affect the individual concerned; its impact can permeate throughout an organisation, potentially causing anxiety, stress and worry. Being seen to care for your employees, even after they have left, will help reassure those who remain in your company's employment that come what may, you genuinely have people's wellbeing at heart.
Reputation management
It's also important to remember that your people are all ambassadors for your business, and this applies to those who have left or are leaving as well as colleagues who remain in your employment. Employers who cut corners with redundancy management or treat people unkindly will be long remembered. On the other hand, business leaders who do everything they can to support people during difficult circumstances will be remembered for entirely different reasons.
These days it's easy for people to air their thoughts and feelings about existing or former employers on widely used websites such as Glassdoor. Company reputations can be easily damaged, and this world of increasing connectivity, complexity and uncertainty, it's worth keeping all the friends you can.
What exactly does Outplacement Support Service offer to employees?
It essentially gives them an opportunity in a world of uncertainty, something tangible to focus on that will provide real value. Providing employees with tools that characterise their interests, passions and which direct their following steps, can lead them to becoming recruited again, much sooner than if outplacement support was not given. It enables redundant employees to proceed much better prepared to the next chapter in their careers.
Above all else, it builds self- esteem, positivity and confidence; the feeling that there is light at the end of the tunnel, and that the future might just be brighter than it initially seemed.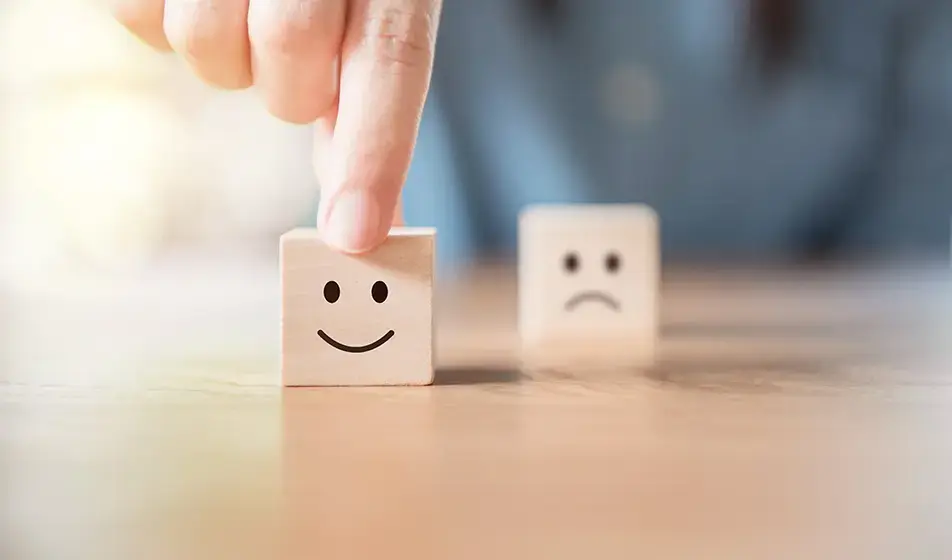 What would a typical Outplacement Support Service include?
The type of package an employer may choose to provide can vary, according to the seniority, experience and number of employees concerned.
The package could include any, or all of the following:
Psychometrics – an opportunity for an individual to really understand about themselves, and, also their impact on others

Assessing the emotional effect of COVID-19 and its associated trauma

Help in job searching – where, when and how

Personal brand guidance – what are the individual's values and how should do they drive their next career move

Considering self-employment options

Developing a winning CV

Coaching to help manage change

Learning how to manage social media during a career change

Developing winning interview techniques

Advice for those considering retirement and what that might look like in reality

Advice on retaining for a career change

One-to-one coaching or mentoring.
By the end of the programme, individuals should feel fully prepared to launch themselves into the job market and carry out an effective job search campaign that truly matches their needs, abilities and expectations.
Where do you find Outplacement Support Services and, when do you need them?
Outplacement Support Services can be obtained from a variety of sources. There are a number of agencies who specialise in just this area and, some recruitment agencies also offer these services too, but, where you may find best service is via an HR consultancy.
Utilising the resources of an HR consultancy, who offer specialised Outplacement Support Services (not all do) has distinct advantages, especially if you also employ them to help with the full redundancy process. Here they can provide end–to-end support and advice throughout, enabling you to avoid the many pitfalls (financial, legal and social) associated with this difficult and upsetting process.
By employing the expert resources of an HR Consultancy, such as SYLO |Beyond HR, at the very start of the process, you can ensure that all necessary planning and next steps are completed.
From identifying who and why particular employees need to be made redundant through the consultation and notice period, to providing Outplacement Support Services, you are assured that you are legally, financially and socially providing the very best, for not only your employees, but also your organisation.
About the Author
As one of SYLO | Beyond HR's founding Directors, Sarah Stevens is a highly motivated and experienced HR professional with a reputation for combining strategic thinking with detailed delivery. CIPD qualified with a strong track record of achievement in start-up and large corporate organisations, she has experience in all aspects of HR management including resourcing, training and development, project management, expatriate management and generalist administration.
Sarah built her HR skills and experience within both public and private sectors in a range of industry sectors including banking & finance, IT, FMCG, healthcare and consultancy, as an employee and as an independent professional.
More information about SYLO | Beyond HR is available on their website. To contact a member of the team, please call 01844 216290 or email enquires@sylo-associates.co.uk
Author: Sarah Stevens, Director and co-founder of SYLO | Beyond HR
Posted on 28 October, 2020
By Sarah Stevens, Director and co-founder of SYLO | Beyond HR
in COVID-19
COVID-19
Back to listing