Update - this article was originally written in May 2020, since when the government's legislation has now changed. As of 1st July 2021, employers must pay 10 per cent of their furloughed workers' usual wage, while the government will continue to pay the other 70 per cent.
From 1st August, the employers' contribution rises to 20 per cent, with the government's contribution reducing further.
HMRC have recently published a new policy paper which explains the changes to the Coronavirus Job Retention Scheme which apply from 1st July 2021.
Do you have workers that are going on or are currently on furlough leave?
From changing the types of employment status and communication to recording start and end dates, our dev team's updates to Breathe will help you manage staff on furlough during COVID-19.
We'll cover:
Furlough and the 'new normal'
It's estimated that 3 in 10 UK SMEs are relying on the government furlough scheme to maintain current staffing level. As SMEs form the backbone of the UK economy, this is a pressing concern.
In response, Breathe's new features enable SMEs to navigate the difficulties presented by the coronavirus crisis.
They allow employers to track sickness, annual leave and HR data for furloughed employees, as well as monitor the status of office equipment and track where employees are working.
Keeping on top of furlough admin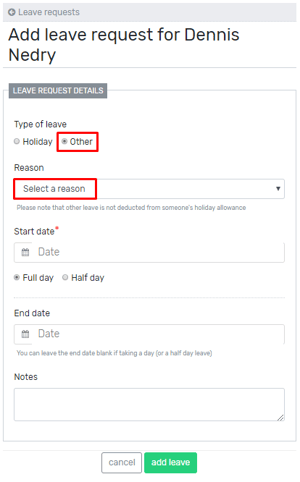 Breathe's new features provide transparency during this period, ensuring furloughed members of staff stay informed with company activity and can access platform features whilst they aren't working. The new furlough capability allows customers to easily log who is on furlough, which does not use up any leave allowances.
Once logged, furloughed employees are visible on the dashboard, providing employers with full visibility at all times. Employers can divide workers into 'furloughed' and 'non-furloughed' categories and issue relevant communications to each group.
"This is a deeply worrying period for British SMEs with many having to furlough employees in order to stay afloat. We're supporting the SME community at this time by releasing new features to help them manage people and keep staff engaged during this time and ensure those on furlough still feel part of the company.

Businesses must not become complacent when it comes to company culture. Communicating gratitude clearly to employees and investing in their development is crucial during this crisis and beyond. After all, they're the ones who are going to drive the business forward when all this is over."

- Jonathan Richards, Breathe CEO
Using Breathe to managed furloughed staff
As will all the functionality we include in our cloud-based software, the new furloughed staff management tools have been included to reduce time spent on admin. We think this is especially important at the moment as many people responsible for HR will be managing furloughed staff for the first (and hopefully last time in their professional careers.
You can gain full access to the system and try out the furloughed staff management tools with a 14-day free trial. No strings. No payment card needed.
Introduction to the new tools
This section provides a slightly more in depth looks at the new furlough functionality,
However, if you are new to our software, you may find the illustrated version of this summary helps you visualise everything. See the guide, here.
Logging furloughed team members
To log a person on Breathe that is in a furloughed state use the 'Other' leave function, this type of leave does not use allowances so no deductions will be made. It will show in the reporting pages as other leave and then the selected furlough reason. Please note it will show on the calendar as 'Other leave' this cannot be changed.
To add furlough leave make a holiday booking as you would normally from within the leave tab but select 'Other' instead of Holiday, here in the drop down menu you will see furlough as an option.
Adding an end date
You will be required to enter an end date for furlough leave, if this is left blank it will automatically assign only one day, this will also result in them not showing on the dashboard as furlough as the event has passed by the next day, it will only show those on Furlough until a future date.
Our research shows the minimum furlough leave is- at present - 3 weeks If you are unsure of the end date you will be able to add it in with the temporary end date then when you have this information.
Discover why culture matters and how to put your people first with Breathe. Read the Culture Economy Report 2020.

Existing annual leave
It will cause a conflict if there is leave already booked in the system and you attempt to add furlough leave as you are unable to have two types of leave entered at the same time on Breathe. You have a few options to choose which will suit your business;
You can...
Enter the furlough leave around the already booked holiday in separate entries. Ending one set of furlough when the holiday starts and then starting a new furlough leave as the leave ends.
Remove the booked holiday, enter the furlough leave and make a manual adjustment to the leave total to reflect the amount of leave taken, this will show in the adjustments tab with your accompanying reason.
Remove the holiday and make a note of the leave which can be done manually in the notes and reminders section or you can export it using the export feature and store it in the documents section.
Once you have workers registered as 'furlough' you will see them displayed on the dashboard. Please note; only HR users are able to put people on furlough leave.
Filtering people lists

You are able to filter the people list by choosing the furlough filter, you will also be able to run the leave overview report which shows the furlough entries.
Concluding thoughts
So there we are; a whistle-stop tour of our new tools and functionality.
As we mentioned earlier, we provide a free 14-day trial of our software and this is by far the best way of introducing yourself to our software.
Members of our friendly onboarding team are available throughout trials and will be happy to answer any questions you would like to ask them.
We hope you and your teams stay safe and well and we look forward to speaking with you soon.
Posted on 6 May, 2020
By Nick Hardy
in COVID-19
COVID-19
Back to listing