New scheme provides funding to employers to create six-month job placements for 16 to 24 year olds
The government recently launched its £2bn Kickstart Scheme, an incentive for businesses who help at-risk young people get back into work. Originally proposed by Chancellor Rishi Sunak in his July 2020 Summer statement, the scheme aims to help young people on Universal Credit who have lost jobs and opportunities due to COVID-19 back to work.
The government is confident that the scheme will generate more than 350,000 new jobs.
The scheme is subsidised with the government, paying 100 per cent of the age-relevant National Minimum Wage, National Insurance and pension contributions provided young people aged 16-24 are given quality positions with a minimum 25 hours a week.
A sum of £1,500 per job is also available for set-up costs, support and training.
Controversially, the government has stipulated that in order to be eligible for Kickstart scheme funding, organisations need to create a minimum of 30 jobs before applying. Although this may be off-putting for many smaller businesses, there are ways in which they can still benefit from the scheme which we will cover in this article.
Is my business eligible for the scheme?
How does the kickstart scheme work?
Is the Kickstart scheme really aimed at small businesses?
Applying for funding when recruiting fewer than 30 new employees
Managing recruitment and onboarding
Additional recruitment and onboarding resources
Is my business eligible for the scheme?
The government says that any organisation- regardless of size- can apply for funding.
The job placements created with Kickstart funding must be new jobs and must not:
Replace existing or planned vacancies

Cause existing employees or contractors to lose or reduce their employment
How does the kickstart scheme work?
New roles created under the scheme will need to be:
A minimum of 25 hours per week, for six months

Paid at least the National Minimum Wage for their age group

Should not require people to undertake extensive training before they begin the job placement
Each funding application should outline just how the placement will develop the participant's skills and experience, including:
Support to look for long-term work, including career advice and setting goals

Support with CV and interview preparations

Support for the participant with basic skills, such as attendance, timekeeping and teamwork
Is the Kickstart scheme really aimed at small businesses?
Since its launch, the scheme has been criticised by some commentators for disadvantaging smaller businesses because companies taking on fewer than 30 new young workers are prevented from applying directly for funds.
The chairman of the Federation of Small Businesses (FSB), Mike Cherry, said recently: "The Kickstart scheme aims to help young people into work but many small businesses will be disappointed to see today's announcement which feels more aligned to the needs of larger businesses."
An unnamed government spokesperson has since said it had designed the scheme specifically to meet the needs of SMEs. "We will continue to work closely with them and their representative organisations to make sure that every business that wants to employ a Kickstarter is able to."
Applying for funding when recruiting fewer than 30 new employees
There are steps small businesses who are planning to recruit people can apply for the funding, even if this fewer than 30.
The government has suggested partnering with other organisations to create a minimum of 30 job placements before applying. These could include:
Similar employers

Local authorities

Trade bodies

Registered charities




The government has yet to provide any detailed additional information about the partnership route to applying for funding but they have published a list of regional employers' contacts and we recommend initially registering interest in the scheme with them.
The government has also published some information about becoming a representative for a group of employers, although – at time of writing – a guide to the specific processes and procedures involved in applications has yet to be made available. We will publish more detailed information as soon as this becomes available.
Greg Guilford, CEO of HR Solutions – one of Breathe's HR consultancy partners – commented: "The Kickstart scheme is a great initiative to help job creation in the UK post pandemic. Due to the nature of the scheme I would encourage any employer with less than 30 roles to reach out to their local Chamber of Commerce or membership body as they will be able to apply for the grant as a representative for them, and can also support with the training aspect of the scheme too."
Managing recruitment and onboarding
With recruitment comes the inevitable but unavoidable paperwork. With all hands on deck driving revenue generation at the moment, additional admin is the last thing business leaders want or need.
People management systems like Breathe automate manual admin processes and record-keeping. They enable those responsible for people management to store all employee related documents and plan training and development.
HR software can also help with recruitment and applicant tracking. Everything from job descriptions, applicant CVs, interview information and job offers can be stored in one place and having easy access to this – especially if you are working remotely or between different locations – can streamline the entire recruitment process.
Communications technologies such as Zoom and Microsoft Teams have helped so many of us keep in touch with colleagues and contacts throughout the pandemic and software that reduces peoples' workloads will be increasingly important as we move forward and plan for the future.
Additional recruitment and onboarding resources
We regularly write about recruitment and onboarding in our blog, covering best practice, employment law and suggestions for finding new talent and helping new starters settle in to their new roles quickly and effectively.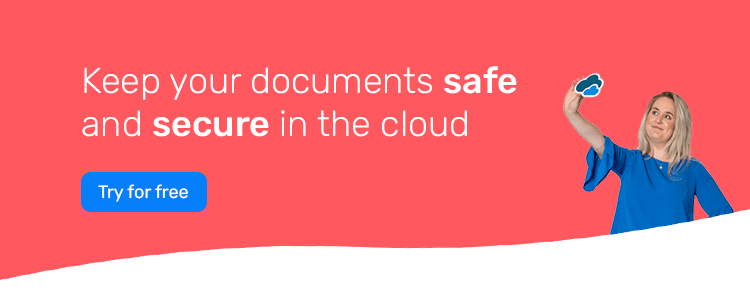 Posted on 16 September, 2020
By Nick Hardy
Business Leadership
Back to listing