Update - this article was originally written in September 2020, since when the government's legislation has now changed. As of 1st July 2021, employers must pay 10 per cent of their furloughed workers' usual wage, while the government will continue to pay the other 70 per cent.
From 1st August, the employers' contribution rises to 20 per cent, with the government's contribution reducing further.
HMRC have recently published a new policy paper which explains the changes to the Coronavirus Job Retention Scheme which apply from 1st July 2021.
Before the global Coronavirus pandemic took over 2020, furlough was a word more likely to played in a game of Scrabble than it was to appear in general conversation.
Of course, now we know that furlough is a type of temporary leave given to employees that has been popularised by the UK Government's Coronavirus Job Retention Scheme.
But with the Coronavirus Job Retention Scheme (CJRS) ending in the coming weeks, we're here to take a look at what happens after furlough ends and what it means for both businesses and employees.
What happens when furlough ends?
Redundancies, reduction and returning to work
When does furlough end?
Chancellor Rishi Sunak announced on Tuesday 12 May 2020 that the Coronavirus Job Retention Scheme will end on 31st October 2020.
Workers who are furloughed will continue to receive 80% of their salary until that date, up to £2,500, with employers contributing 10% on top of the Government's 70% in September, and 20% to the Government's 60% in October.
Flexible furlough was introduced from 1st July and allowed employers to be adaptable, giving them the opportunity to bring employees back to work part-time, and claiming the furlough grant to cover hours furloughed employees didn't work. As it is a part of the CJRS, this will similarly end on 31st October 2020.
What happens when furlough ends?
When furlough ends businesses will no longer be able to use the CJRS to pay staff, and employees who were furloughed will be expected to return to work.
As to how that return to work looks depends on your type of business and how you have handled staff during this period; whether that has been through enabling employees to work from home or furloughing all staff due to no work being available.
The intention of the CJRS was to protect jobs through this unprecedented crisis, and statistics from HMRC have shown that as of 16th August 2020, 9.6 million jobs were furloughed and 1.2 million employers used the scheme.
With the scheme ending and the economic landscape still weathering the storm, different types of businesses will be in different places when it comes to a post-furlough future.
It will be down to each individual business to decide what is best for them, whether that be returning to the office or continuing to work from home, or if the condition of the business is not so bright, considering redundancies, reduced hours or a pause on recruitment.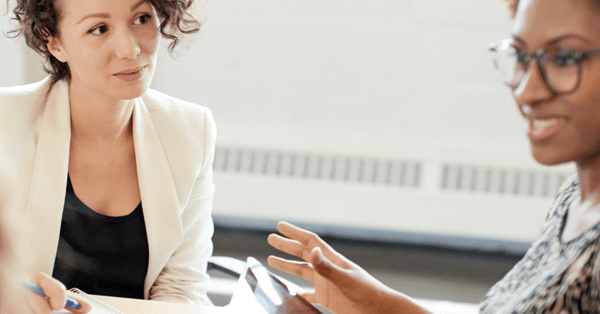 Job Retention Bonus
As part of the Plan for Jobs 2020, the Chancellor announced a new Job Retention Bonus that is designed to incentivise and reward employers who bring back furloughed employees and keep them.
A £1000 one-off payment will be paid to employers (not employees) for every furloughed employee who remains continuously employed through to the end of January 2021.
Support for businesses
Even with the CJRS ending there are a number of other Government schemes and loans and informational webinars that are in place to support businesses on their return back to regular trading after furlough has ended.
Depending on your size and your requirements your business may be eligible for further financial support, but of course is always best to check with the official gov.uk website for specific details.
The Kickstart Scheme
The government recently launched its £2bn Kickstart Scheme, an incentive for businesses who help at-risk young people get back into work.
Originally proposed by Chancellor Rishi Sunak in his July 2020 Summer statement, the scheme aims to help young people on Universal Credit who have lost jobs and opportunities due to COVID-19 back to work.
The government is confident that the scheme will generate more than 350,000 new jobs.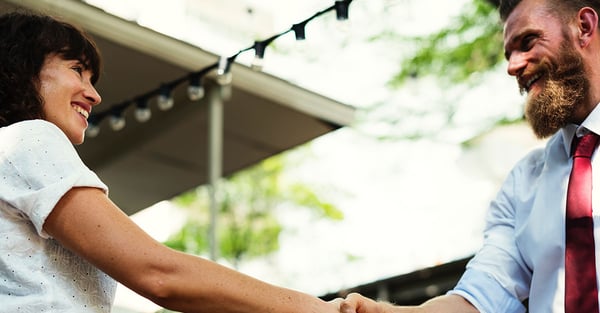 Redundancies, reduction and returning to work
The CJRS measures were put in place to keep businesses going and employees employed, but the effect of the coronavirus pandemic has knocked some businesses hard, meaning difficult decisions may be ahead.
Redundancies are unfortunate but sometimes necessary for the longevity of your business – if this is a possibility it's important that you get redundancy right.
If furloughed workers are made redundant after being furloughed a new law ensures they receive full redundancy payments based on their pre-furlough wages.
If your business is not able to bounce back immediately there are other options to consider including reducing work hours, reducing over time and putting a pause on recruitment. Any action taken by businesses should not infringe on any employees' rights or contract.
While furlough may be coming to an end, both employers and staff will still have to operate with the knowledge that the presence of coronavirus is still very real.
If your business is planning a full or partial return to the office it is important to prepare your workplace so that it meets new social distancing guidelines.
Communication and due diligence are the best things you can do to ensure that your employees are comfortable to get back to their desks. Staggered shift patterns are just one way you can help your employees with their phased return to work.
Going forward
This time has effected everyone differently, some industries have been able to adapt quickly and successfully, while others such as theatres are likely to continue feeling the effects of lockdown and social distancing measures.
As we all move forward to returning to business as usual (or close to it) there may be occasions when local lockdowns or quarantines are imposed on hot-spots and travellers; when that happens its important to know how to manage employees who need to self-isolate.
Posted on 18 September, 2020
By George Nash
in COVID-19
COVID-19
Back to listing