It won't be disney land but it's a holiday nonetheless. Yes, the way we spend our paid annual leave is different now. For the short term at least.
From sofa singing to duvet forts we share activities for families, couples and solo flyers to explain COVID-19: How to holiday at home.
Why you need to take holiday during COVID-19:
Quite simply, people need to take time off in order to unwind, restore and focus on themselves. There are hundreds of studies to back this up, including this one from Bupa.
It's not a trip to the Maldives or even a staycation with friends and family, but taking holiday during isolation is a good idea. Remember, annual leave is a legal entitlement and one that is vital for health and wellbeing.
Encourage your team to spread theirs across the year and to use any annual leave they've already booked, especially during COVID-19 lockdown. This could help avoid any holiday backlogs further in the year.
Holiday at home
What can you do to encourage holidays at home? It's that little thing called communication again. Keep the channels open and help your people understand why it's important. Send them to this blog if necessary.
In a nutshell, holidays help to improve immunity by providing the space and time to unwind and destress.
People with kids:
Let's look for the good. Spring has sprung, the birds are singing, sun is shining and summer's just round the corner.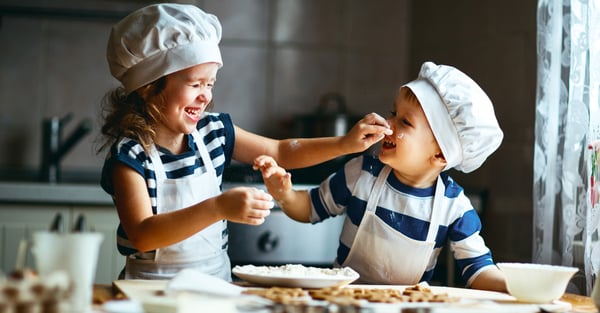 Old-school ideas and online activities for your holiday at home with the kids:
1. Get creative with your space
From duvet forts and dungeons to finding unicorns and fairies, imagination is one of the greatest gifts we possess. So learn to fully let go and surrender to the silliness.
The floor is lava.
This is where you can't touch the floor, so you create a mini-obstacle course out of the furniture you have on hand. The more descriptive and animated you are with your storytelling, the more fun can be had for all.
And remember, you're in control of the rules so feel free to add a plot twist if tempers and emotions spike.
2. Gardening and outside spaces
Mud and dirt, fresh flowers and play. Nature's often referred to as the world's greatest teacher and we couldn't agree more.
Just 10 minutes of outdoor garden playtime is shown to lower blood pressure, calm the nerves and improve immunity.
No need to say anything more. Time to get digging, planting, watering and nurturing.
3. Family playtime
Boardgames. Cards. Pictionary. Art attack. Musical theatre. Crafts. Reading. There's so many activities out there to help you relate. learn and bond with your loved ones.
This very strange period has awarded - for the majority of us - an unique opportunity to spend a whole lot more time with our kids. Rest assured, among the chaos, inspiration for good times is out there.
We like these:
Legoland. The Beckhams are trendsetting again. David's swapped the sarong for lego bricks and is joining Lego's Easter holiday challenge

.

#LetsBuildTogether.

Sofa singers. Move over Lucky Voice, we're reserving our spot on the sofa and logging on for a night of choral harmonies and power grabs.
Windows of art. Time to get creative and spread good vibes through our windows. From teddybear lookouts, claps for the NHS and rainbows to lighting candles and international easter egg hunts, we're dressing our windows across the globe with community support and kindness.



Cosmic kids yoga.

Join Jamie, who promises to help you and your kids become stronger, wiser and calmer. From Mowana to Harry Potter, Frozen and Trolls, cosmic kids yoga is great for

kids aged 3+.

Go anywhere with Google. This one's particularly magical for older family members. Invite them to your tour of the world via Google and if they don't know already, show them how easy it is to hop online and explore. From past homes to locating friends who've moved abroad, it's a lovely way to share the good times and keep inspired for the next adventure.
Help others: Reverse mentoring is a fancy name for how we can learn from our youth. This is a great time to help your loved ones stay connected and online by setting them up with the right tech know-how. Whatever the age, remember patience is key here. Thankfully, there are plenty of Youtube videos and online guidance out there to help.
4. Online social groups and kids camps
First of all it's important to stay safe online. Here's some NSPCC advice on safeguard settings.
Children thrive off independence, responsibility and feeling part of something. That's why it's also key for them to stay connected to their friends and social groups during this time.
Let your children know that websites like Youngmind is out there.
Any gamers out there? Check out Techradar's 10 best family-friendly smartphone games
Couples who holiday at home:
Avoid the fights and spread some love by spending quality time together at home.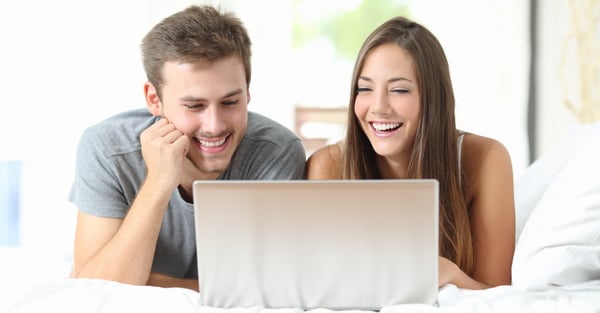 1. Replay restaurant
Remember that meal where everything was rosy, the food was delicious and you didn't seem to have a care in the world? Great. That's where you're going tonight.
Give each other a task. One could be the cook, the other restaurant setup. From choosing the cutlery and placemats to the playlist, wine and offering to take one for the team in the supermarket queue, expressing kindness and helping those you love is good for the soul.
Not only does it feel good but selfless acts are also shown to increase wellbeing by encouraging the production of our happy hormones; serotonin and oxytocin.
2. Treasure hunts
Think hide and seek but with possessions, then create a quiz that helps your partner locate the items. If you have any keepsakes, this is a good opportunity to show your sentimental and creative side. You can lead them to a freshly poured bubble bath, a beautifully set table with their favourite dish or even a mid-week picnic in the garden.
That's the beauty. You can decide how to make the most of your space and time together.
3. Virtual come dine with me
Send a calendar invite to friends you miss seeing in the flesh. Share the menu, dress code, time and log in details, set the dining table up and get ready for a night of laughter, competition and virtual eating.
Try Houseparty. It's an app that's been on the blunt end of projected public hysteria, with the owner of the video-chat service offering a $1m reward for those who can expose the rumourmonger.
In our opinion, it's worth downloading. Why? Well as long as you invite your friends into your virtual room and 'lock-in', you're safe.
With face-to face chats, trivia, quickdraw and other such games, there's plenty of virtual assistance to help your dinner party score top points.
4. Learn a new skill
Whether it's learning a new language or joining an online salsa class, there are many ways to develop your partnership while taking a holiday at home.
Stay connected to your local groups online. Facebook, Instagram, Twitter, Pinterest, Houseparty, Whatsapp. We have the technology and now you have the links to use it. Let us know what you think. We're always open to finding out about useful apps and entertainment.
Working as a team. Remember to pause and step back. Living with each other can quickly feel like living on top of eachother and walking on eggshells when our options to leave are diminished. Try to replace judgment with curiosity and blame with kindness.
Include your time within your holiday for your own downtime, away from partners and family. Map out 15 - 30 minutes each day for yourself. Where you choose the intention, the activity and the setting. Feel free to pinch some ideas from our solo strategy below.
Solo trips in your living room:
It can seem daunting entering a period of unknown alone. If you can't change the situation, you must change your thinking.
1. Join an online community
Play games, quizzes and socialise with friends or the public from the comfort of your room.
Whether it's a homemade pub quiz courtesy of Kahoot.it (we have one every week thanks to Breathe's brilliant Quiz Masters Bethan and Louise), cooking delicious grub with Jamie or seeing a concert on the couch there's a big world online, so start searching.
2. Solo admissions
Virtual tours are a new phenomenon that are heaped in culture and history. From a quick stop inside the UK's greatest museums to walking London's streets and parks with Katie from Look up London; a world of recordings are only a few clicks away.
3. Netflix and chill... with your friends online
Movie or series, this chrome extension and app is the best way to binge, share and ... commentate.
Simply download the app and create your own party. Once you know what you want to watch, you'll receive a link to send to friends. By using the same link, you'll stream in sync and can discuss events via the app's live group chat too.
4. Social distancing festivals
After his musical was cancelled due to COVID-19, Nick Green created The Social Distancing Festival, a fully online celebration of art and theatre from around the world. Whether it's pottery or poetry, this online site is sure to help reconnect our world through internet and the arts.
There's also the National Theatre at Home, which offers classic treasures and contemporary dramas online and free to UK schools.
And there you have it... 12 different ways to spend a holiday at home during COVID-19. We hope these help.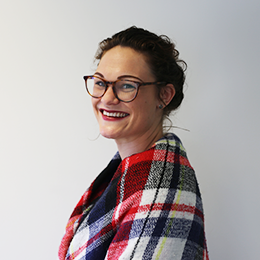 Author: Rachael Down
With a passion for words, Content Specialist Rachel Down, is an experienced communicator with skills in journalism, content creation and web copy writing.
Posted on 7 April, 2020
By Rachael Down
in COVID-19
COVID-19
Back to listing