Now there's a light at the end of the pandemic tunnel, it's time for business owners to turn their attention away from shutdowns and staff layoffs, and look to the future – one that includes a COVID-19 vaccination policy. Here's what you need to focus on to get things right.
Abiding by the current Fair Work guidelines
While many organisations in specific sectors already have a workplace vaccination policy in place – such as hospitals and schools – other businesses may not have needed one up to this point. So if you haven't already created a dedicated policy, now is the time to get started.
The best resource you can use to understand what you need to include, what to avoid, and how to manage your employees' vaccinations going forward is from the Fair Work Ombudsman. There's an incredible amount of information that will be of value to you as you create the policy, and you will need to ensure you abide by the guidelines such as workplace rights and obligations, resolving workplace issues, and changes to workplace laws during coronavirus.
Why vaccinating employees makes good business sense
The COVID-19 vaccination is free and voluntary for all Australians aged 16 and over, with many states already opening up the 12 to 15-year-old age group. Our government's aim is to get as many people vaccinated as possible so that we can return to a level of normality that supports businesses reopening and puts an end to sudden lockdowns.
For business owners in particular, the ultimate goal is to achieve a COVID-safe workplace, allowing performance equal to (or higher than!) pre-pandemic levels. To put it simply, as more of your employees are vaccinated, you will be helping your state or territory reach the ideal target for reopening.
But more than just contributing to the first- and second-dose percentage targets, getting your people vaccinated means you can create a much safer work environment for the entire team – not to mention customers and clients. After all, while there will likely be 'COVID remnants' for some time to come, such as wearing a mask indoors, social distancing, sanitising our hands and checking in via a QR code, by showing the world that your staff are vaccinated you can give your clients greater peace of mind and even promote your high vaccination rate to encourage new business.
Tips for implementing and managing the policy
Whether or not you decide to mandate vaccines in your workplace or simply create a policy for staff to abide by, you will need to factor in a number of business-specific elements before issuing it. In short, don't be persuaded to copy-and-paste a vaccine template from the internet; it should be tailored to your company's needs and signed off by an HR expert.
To help get you started, here are three key things to focus on:
Create a list of must-haves for your policy: This should include how you intend to manage record-keeping of vaccination statuses, what privacy standards you will put in place, how vaccination may impact employment pathways, as well as your processes for managing vaccine refusals (e.g. medical, religious or ideological reasons).
Speak to your team: Suddenly dropping a mandatory vaccine policy on your staff may not go down well with all of them. Instead, help generate greater buy-in by sitting down with your people to discuss why – and how – you will be rolling out the policy. Communicate relevant information about the COVID-19 vaccine, why your business is mandating or advising for it, and how the policy will be implemented. Ensure everyone in your team has ample time to ask questions.
Record: It's all good and well for a staff member to say they've been vaccinated, but if you don't have clear proof then you are putting your business and customers at risk. It's vital that you keep up-to-date records of your employees' vaccination records, whether that be in a physical filing system or a secure cloud-based HR solution.
How technology can help you manage employee vaccination progress
HR software is making life so much easier for businesses in the digital age. Thankfully, that has now extended to managing the COVID-19 testing and vaccination status of your employees.
Breathe's new tracking feature is a powerful tool for business owners committed to providing a COVID-safe workplace. It makes collecting employee vaccination data and COVID-19 test results easy. Staff can submit their own records in a single, secure platform – with strict access-control measures.
From here, the all-in-one dashboard allows HR and leadership a real-time overview of critical data for proactive COVID-19 risk management. This includes the vaccination status of your team, testing compliance and recent test results. Of course, emphasis is placed on the clear identification of any positive test results; putting the health and safety of your team first.
Want an easier way to manage your COVID-19 vaccination policy? Breathe HR takes the stress out of collecting employee vaccination data and test results. Start your 14-day free trial today.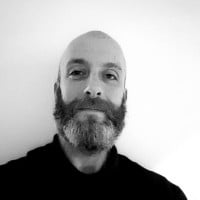 Author: Alex Bundock
Alex is a Digital Marketing Manager at Breathe. He loves data and search and also enjoys writing about ways that Australian small businesses can help their staff.
Posted on 16 September, 2021
By Alex Bundock
Health and wellbeing
Back to listing