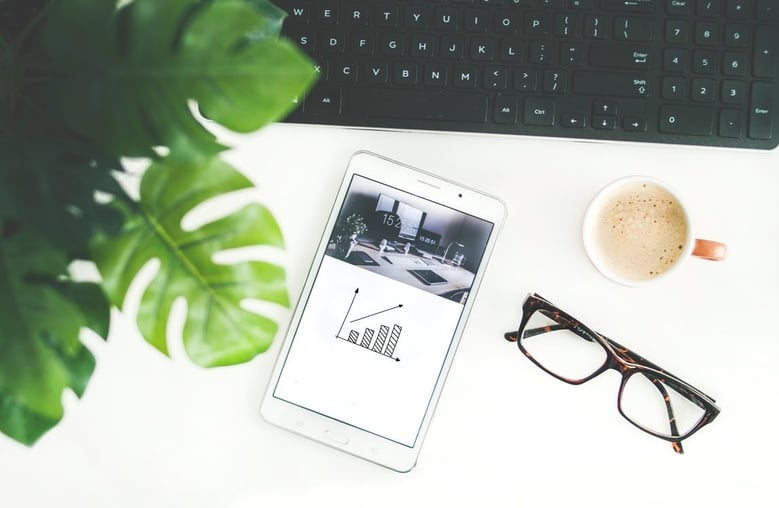 Making the most of marketing materials
Marketing can sometimes feel like a mythical seven-headed beast but it is in fact vital to your business success. You could be the most amazing HR Consultant in the world but if no one knows about you, you'll struggle to gain clients.
What is meant by marketing materials?
Marketing materials are simply the different tools you can use to get your brand out there and grow your consultancy. It covers the physical promotional materials you use or give out to prospective clients such as brochures, business cards, flyers, advertising and display materials such as samples, reports, free HR health checks, diagrams, photos and charts. But it also covers things like your website, marketing research, customer data and sales information.
These are the tools you use to create a first impression with a client in a way you can't always do online. You are literally putting your brand in their hands and providing them with a first impression of you which is why it's so important to get it right.
How will marketing materials help grow my HR consultancy?
Getting your marketing materials on point will help reflect your brand and HR consultancy in a way you wish to be perceived. It's a competitive world – just think how much better prospective clients will view you when you hand them a well-designed business card or professional brochure, compared to the HR Consultant who scribbles down their email on a piece of scrap paper.
Compelling marketing materials will knock spots off the competition and ensure people come to you and not them.
Which marketing materials should I be using?
You could spend a fortune getting business cards, brochures and informative material published but this probably won't be feasible, particularly if you have only just set up your consultancy.
However, whilst you don't have to go all out and buy every marketing material known to man, there are certain ones you are better looking at than others.
1. Make sure you get your website spot on
We live in a digital age and having a website or a blog is a must these days. In addition, it shouldn't just be a digital brochure but something you update with fresh content regularly. A website gives you a chance to showcase your own experience and education as well as write posts about topics which will be of value to your potential clients and position yourself as an expert in your area.
It doesn't have to be expensive (there are plenty of sites where you can set up your own quickly and cost-effectively), and in fact, keeping it simple is a good idea. You want to make it easy for visitors to look around, include a call-to-action to get them to engage and produce interesting content which will encourage them back.
2. Invest in good quality business cards
Plenty of emphasis is placed on the website but the printed word is still important for generating great leads. It's normally the first bit of print material someone gets in relation to your consultancy when you're out and about networking or even socialising. People will even make instant decisions about whether they will do business with you based on what your business card is like so make sure it shows you and your services in the best possible light.
3. Follow up with great marketing materials
Once you've made that initial contact with someone, whether through your site or in person at an event, it's great to follow up and build on that first impression. Depending on what you read, somewhere between 40% and 80% never get followed up – that's a lot of business you could be missing out on.
Online and offline marketing materials
To make sure your marketing is effective you need to combine your online and offline strategies. Just because online marketing has become more important doesn't mean offline methods are dead in the water.
Make sure any offline materials have the same look and feel as your online presence. Ensure the same branding is present throughout. They need to have the same message.
Your offline materials should all have details of your online profiles on them – your website, any QR code you use, your LinkedIn, Facebook and Twitter handles if it is appropriate.
How do I use them effectively?
Having consistent branding across all your marketing materials can really help to solidify your brand and make you look professional and polished. But you also need to make sure you're targeting your marketing materials to make them effective.
They need to target your business to the people who matter, who need your service so make sure you identify your target audience before you get printing or blogging.
Gimmicks might seem like a good idea but is a free pen really going to get your more business long term? Give your readers or visitors something of real value for example, a mini HR health check, or staff holiday mini guide for businesses.
If you're giving away something, be it online or offline, don't lose sight of the fact you want people to engage with you. Make sure to include some kind of call-to-action. This can be as simple as your website or phone number but it could also be a download button for a further free report or information.
Don't forget to consider how you're actually going to get your lovely promotional material out to your target audience – this could be at trade shows, through email or newsletters, promotions on social media or via the good old-fashioned postal service.
Becoming a Breathe Partner allows you access to our Partner Academy and Toolkit area, containing plenty of ready-made sales and marketing materials, helping you to promote Breathe to your clients.
Want to learn how a partnership with Breathe will help you win new business?
Back to Hub