You've decided to go it alone as an HR consultant, but where do you start when it comes to promoting your services?
First thing's first, you need to identify what makes you different from your competitors (unique selling point) – how will you stand out from the rest? Stick to what you're good at and specialise in this area instead of trying to offer everything.
Once you've promoted your services, you'll need an HR software to accompany your consultancy. Book a demo below and see how our Partner Programme will help your business grow.



Keywords
What are keywords? Keywords are words or phrases that are relevant to the services you offer and the terms your potential clients will search to find you.
What should you do? Carry out thorough keyword research to define what your target audience is most likely to search for, helping you to create content around these keywords and make yourself easier to find online.
How do you do keyword research?
Start by writing a basic list of all the search terms you can think of, then grow this list by looking at what keywords your competitors are targeting (look at their page titles and headings), use suggested / related searches (bottom of search page) and auto-complete (in the search bar) to see what people also search for around this topic. Also, be sure to make use of the free online tools available to give you more ideas – there's loads out there.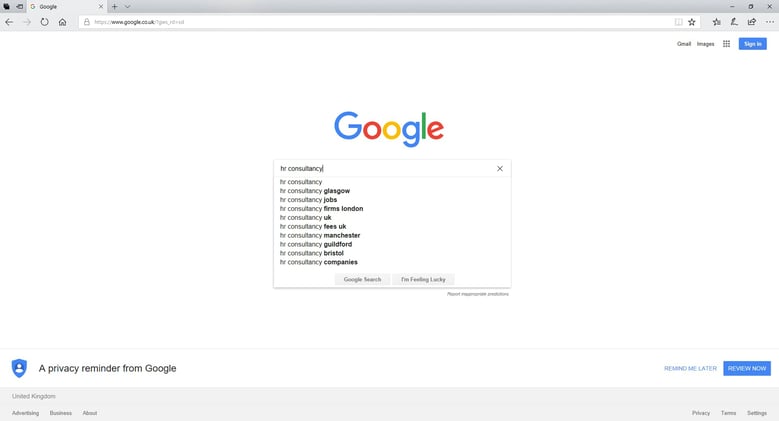 What are long-tail keywords? These are extremely important for search, but particularly important for a start-up business.
Long-tail keywords are essentially specific to what someone might be searching for, and therefore often 'longer'. For example, a short-tail keyword would be "jacket" and a long-tail keyword would be "vintage leather jacket to buy online".
If you optimised your homepage for "HR", you're very unlikely to rank near the top. You'll need to use long-tail keywords to be specific about what it is you can offer your target audience. If you can match their search intent with relevant long-tail keywords, search engines will rank you higher.
What shouldn't you do? Don't fall victim to keyword cannibalisation, where you optimise more than one page for the same keyword - effectively be competing with yourself in search.
And definitely don't 'keyword stuff' by loading a page with keywords in an attempt to gain unfair rank advantage (this is considered spam and you will be penalised). Keywords must always be relevant and genuine – always think keyword quality over keyword quantity.


Content production
What is content production? It's exactly that, the production of content – landing pages, blog posts, whitepapers, e-books and so on.
What should you do?
Produce new, high-quality content regularly, it's as simple as that. Having a blog is an easy way to ensure you're populating your website with fresh content on a regular basis, allowing you to build content hubs around hot topics in your industry with 'how-to guides', 'top tips' etc - which will all include high-quality, relevant long-tail keywords.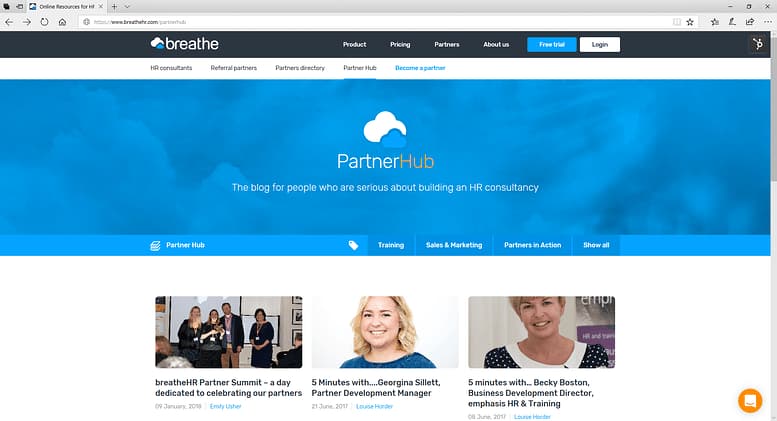 What are alt tags? Alt tags allow search engines to not only read your written content, but your images too, as they provide 'alternative' text on an image for a search bot to read.
This means you'll be able to rank in the image search too. Search engines place a relatively high value on alt tags to determine what the image is but also to determine the topic of surrounding text, in turn helping your written content rank better too.
What shouldn't you do? Try to avoid duplicating content on your site, where the same content appears in more than one place online, making it difficult for search bots to decide which version is more relevant to a given search query.
In instances where you require the same, or very similar content on more than one page, make sure you apply 'canonical tags' (might need help from a developer for this) to the page you want to appear in search.


Social media
Why use social media? Social media is the best tool to shout about your business. Use social media to reach out to your target audience, tell them about your services and remind them with regular, interesting updates.
What should you do? Focus on social media channels that are specific to your target audience. LinkedIn is usually the best platform for B2B marketing and lead generation.
Create audience personas to categorise your typical audience members – what are their job roles, what are they potentially looking for and what could be their pain points?
Use this information to post relevant, targeted content, such as new blog posts, in a voice that is appropriate to your audience.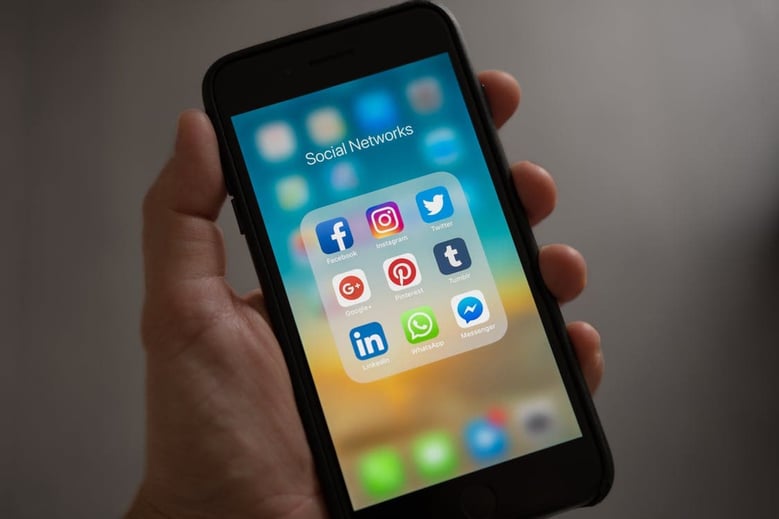 What shouldn't you do? Don't be spammy – no audience wants to see irrelevant or annoying content every 5 minutes. And definitely don't over promote as people don't want to feel like you're forcing your business on them. Use social media to establish yourself as an industry expert and attract a following that way.
How do you build a social following? By sending social messages that are relevant to the target audience, interesting to read and offer a solution - or advice - to their problems. Do this right and people will want to follow you.
Engage with your followers – this will help them stay loyal to you, invest in your services and put you in front of their followers too. Don't connect with just anyone – before you follow someone, think of how it will reflect on you.
Keep your followers relevant and a good representation of the clients you work with and want to work with.


Link building
What is link building? Link building is the process of acquiring links from other sites to yours. This is important because if search engines see high authority sites linking to you, they will associate them with your website and help improve your ranking.
What should you do? Focus on generating natural external links by creating great content people want to link to.
If you establish your site, page or blog post as a source of authority on a topic through relevant keyword-infused, topic-focused, interesting and useful content, people will want to link to it.
How do you do link building? Try to earn links with relevant and authoritative pages – you can use Open Site Explorer to determine what backlinks other sites have generated and what their quality / spam score is.
Plus, try to each out to influential publications and professionals offering helpful content or similar, such as guest posts, in exchange for a link back to your site. If you get any spammy links to your site, you can disavow them in Google Search Console / Bing Webmaster Tools.
What shouldn't you do? Never buy links. You will receive loads of messages from companies offering hundreds of very cheap backlinks – avoid these at all costs.
You may receive links but they will nearly always be of extremely low quality, coming from unrelated and untrustworthy sources. Search engines will see this and associate your site with them, dramatically reducing your search visibility.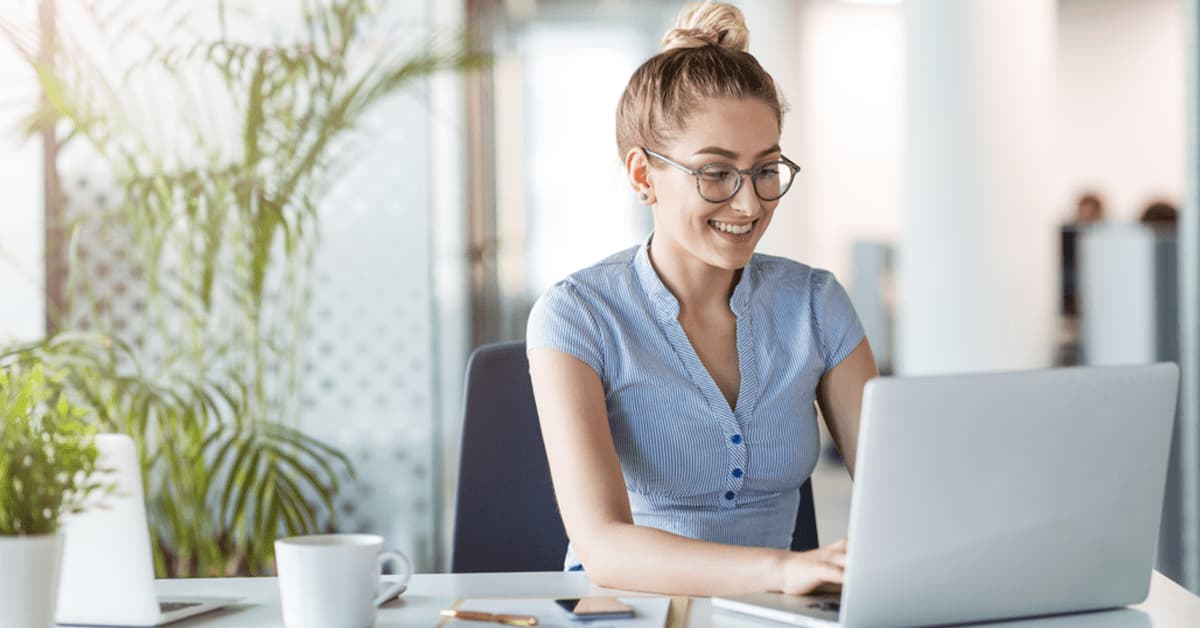 Technical SEO
What is technical SEO? It's essentially all the techy, behind the scenes tasks you can be doing to help improve your SEO (search engine optimisation).
What should you do? Submit an xml sitemap via Google Search Console / Bing Webmaster Tools. This will help search engines easily crawl the pages on your site by telling search bots what you want to be indexed.
It's really important to make sure your site is fully secure (should see 'https' and not 'http'). Websites that are not secure are more open to hackers and spam traffic.
How do you optimise your site for search? You can download an SEO plugin to make this really easy, 'Yoast' is the number one for WordPress sites.
Make sure you include your long-tail keyword and related keywords in the page title, SEO title (usually the same as the page title) and meta description (text that appears under the title in search). This plugin will also provide helpful colour codes to let you know where you can better optimise the page.
What shouldn't you do? Avoid having any chained 301 redirects (a 301 redirect is when an old URL 'redirects' permanently to a new one). Every time a 301 redirect moves between a URL, it loses 10% equity, so make sure all your redirects go straight from A to B. Also, check for chains by running a report in 'Screaming Frog' or similar software.
Phew! That's it…hopefully this guide has helped you better understand SEO and how you can use it to market your new HR consultancy business to the right audience, using social media to keep them engaged and reach out to potential new clients.
Remember if you've got any questions, all the answers are out there – just search for it and search bots will find you the best, most relevant articles to help you solve your problems.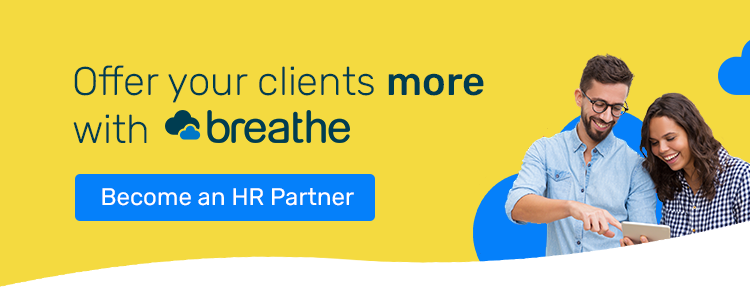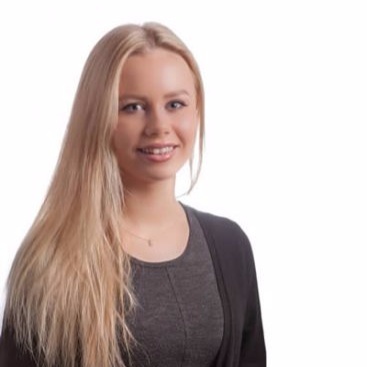 Posted on 26 August, 2020
By Emily Usher
HR Consultants
Back to listing