Employers have a duty of care towards their people. Ensuring team wellbeing is of utmost importance - and can't be separated from performance management.
In this article we'll talk about wellbeing – physical and mental. We'll explore how this correlates to strong performance & progressive company cultures which bring out the best in people.


Why bother with wellbeing at work?
We know that workplace wellbeing programmes have a significant impact on employee health. But the benefit to you as an employer goes further by reducing absenteeism and presenteeism and contributing to an increase in productivity.
The Chartered Institute of Personnel and Development (CIPD) agree. They state that supporting and promoting employee wellbeing can deliver mutual benefit to people, businesses, economies and wider society.
It's a view we support here at Breathe.
A healthy, happy workforce means lower staff turnover. Employees are less likely to leave if they are engaged and enjoying their work. When employees are disengaged, absenteeism, workplace accidents and mistakes go up. Promoting health adds to the bottom line.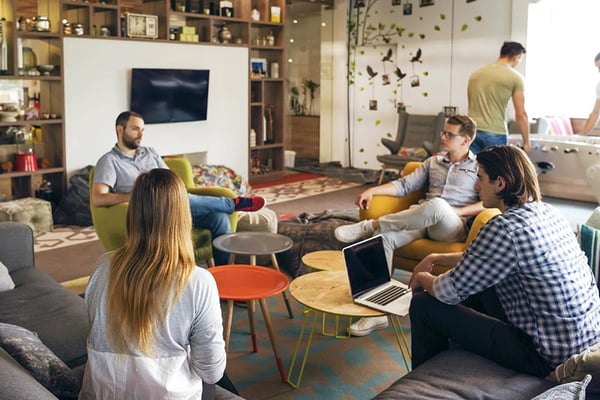 What is good workplace wellbeing?
Creating a culture of health and wellness is more than free fruit and a cheap gym membership. All too often, mental health and the social and emotional side of wellness at work gets forgotten. Businesses who use wellbeing as a buzzword without making structural changes should beware.
Labelling perks such as free coffee or fruit as wellbeing is not enough to address deeper problems. If an employee is exhausted from working until 10pm every night or is worried about being unable to pay their rent and travel to work, a free banana is poor consolation.
Wellbeing at work is about more than physical health. Mental health matters equally. Our mental and physical health are intrinsically linked. You can look at it both ways; long term health conditions are proven to affect mental health.
And problems such as work-related stress have a direct effect on our physical health – muscle tension, stomach issues, dizziness & cardiovascular conditions can be linked back to stress.
Genuine wellbeing programmes can only work if they are embedded from the top down. Simple actions like supporting staff to take lunch breaks and to keep to healthy working hours are positive ways to start.
Raising the profile of mental health in the workplace is also important, as is promoting an open-door policy for dialogue and feedback. A culture of openness and promoting a healthy work-life balance are key.
The financial wellbeing of employees is an area that's often overlooked. Financial stress
can be a huge distraction for employees. Practical guidance on how to budget, save and invest for the future are just some of the areas employers with financial wellness programmes are focusing on - especially in the cost of living crisis.
Becoming an accredited living wage employer is also evidence that you walk your talk.
For more information on how to promote wellbeing and tackle the causes of work-related mental health problems, visit Mind's mental health at work website.



Employee wellbeing and performance - how are they related?
At its simplest, we know that good performance helps everyone in the organisation and that a strong sense of wellbeing is essential for that to happen.
But more than that, the performance management process can actively support employee wellbeing. Here's how:
The performance management process provides a formal and regular point of contact
The performance management process gives employees an easy way to reach out. Incorporating weekly one-to-one meetings as part of your performance reviews means managers stay in touch with employees, no matter where they are working. This is especially important if they're working remotely.
As well as progress reports, employees and managers can use this time to cover wellbeing subjects such as whether an employee has been working late, if they've been absent or displaying other worrying behaviours.
Performance management provides an opportunity for honest feedback
Strong performance management processes are built on two-way feedback. This gives employees the chance to say if they are feeling overwhelmed or unsupported.
It also allows managers to raise concerns about conduct that might point to poor wellbeing. With openness, honesty and the right support employees can achieve great things.
Performance management creates clear expectations
Thanks to clear objectives and timeframes, performance management creates a structure that gives employees clarity about what's expected of them. Stress and its associated problems are often caused by uncertainty and a lack of guidance.
While the performance review process doesn't deal with wider business uncertainty, it can help clarify what is expected of an individual employee. By working with your employees to set out appropriate objectives and adapting those objectives through the year if needed, you create clear parameters.
Make those expectations realistic and well thought through and you'll foster a safer, more psychologically secure environment for your employees to work in. And that translates directly to improved employee wellbeing at work.
Pay-rises and perks aren't enough to engage employees. Caring about their wellbeing and their future is.
Breathe's People First Culture Series, edition 1, wellbeing, contains key SME research findings. Download the guide for free today to discover the types of wellbeing support employees want.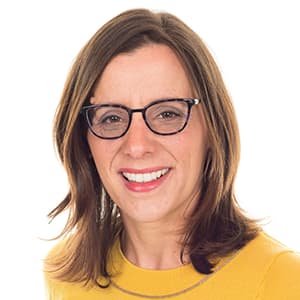 Author: Laura Sands
Laura is a writer who enjoys getting into the detail of subjects and sharing that knowledge with snappy, interesting content. When not typing away, she enjoys walks in the woods and curling up with a good book and mug of something hot.
Posted on 21 June, 2023
By Laura Sands
Health and wellbeing
Back to listing