6 in 10 adults are struggling to keep up with their bills due to the rising cost of living.
In the 12 months to December 2022, consumer price inflation rose by a huge 9.2%.
And it's taking a toll - not only on our disposable income, but on our mental health too, according to a report in the British Medical Journal.
So, what can employers do to support people through the cost of living crisis?
In this blog, we spoke to our HR Partners Natalie Ellis, HR consultant & director of Rebox HR, and Andy Phillpot, Managing Director of Businessynergy Limited, to find out how SMEs can help their staff.
3 ways employers can support staff through the cost of living crisis
First with the impact of the pandemic and now the economic crisis, the UK is facing a severe situation. But it can be tricky for employers to know where to start in supporting their employees.
Natalie provides some background to the issues and what she's seen amongst SME clients.
"Financial wellbeing isn't an easy topic to broach, especially in British culture – it can be a bit uncomfortable due to outdated ideas around discussing finances," Natalie explains.
"But the past few years have brought disruption and financial pressures to so many, especially those that were furloughed and were earning a percentage of their wages. Some clients have employees struggling with debt. Financial support is a delicate topic that needs to be managed carefully."
So, what can SMEs do to help their people?
Not all small businesses can offer staff large cost of living bonuses that some organisations have reportedly given to teams, but there are still things SMEs can do to help.
Organisations can help to ease employees' financial worries by offering information on financial support. Signposting to advice providers can be a useful, non-intrusive way of letting teams know where they can seek help if they're struggling or worrying about money.
"There isn't a one-size-fits all approach to financial wellbeing, but there are things SMEs can offer," Natalie advises. "Small businesses can offer impartial advice lines, or even displaying helplines on notice boards to give people the resources they need without being obtrusive or giving people even more reason to worry."
Given the crisis has led to people opting out of their pensions to save money, it might be an idea to consider offering financial advice. Financial wellbeing clinics can offer employees confidential, one-to-one advice sessions with a financial advisor, if this is something your organisation can offer.
Flexible working hours can also support people who sadly may need to take on a second job to help with the rising cost of bills. Some 5.2 million people in the UK have reportedly taken on the drastic measure of a second job to help ease cost of living strains. A further 10 million are considering a second job if costs continue to go up. The unfortunate impact of having to undertake extra work is likely to have adverse effects on mental health and work-life balance.
2. Review your benefits package
It's no use offering benefits to your employees without finding out whether they actually want or will use them, especially if these come at a large cost to the business.
Natalie advises offering a survey to discover what your team value and need in terms of organisational benefits.
"It's no longer just about salaries. People want to know they're doing work they love and that they have a purpose. You can offer many different types of benefits, but they may not actually work if you're not offering what your employees want.

Give your employees a voice, run a survey and go from there. Whether it's mental health days, flexible hours, platforms that offer discounts or freebies, healthcare – you need to ask your people."

Natalie Ellis, HR consultant & director of Rebox HR
Find out how you can upscale your benefits offering in the wellbeing edition of the People First Culture Series. You could also conduct a salary benchmarking exercise to ensure you're paying fairly & retaining your best people.
3.
Line manager training & mental health support
Mental health support is more important than ever. Invest in mental health resources, as financial concerns can often lead into bigger issues that impact employees' overall wellbeing.
"We have seen a significant increase in stress/mental health cases," advises HR Partner Andy Philpott of Businessynergy Limited. Uncertainty in relation to external factors including (but not limited to) the cost of living is something that is on most people's minds.

It's difficult to find any positive news stories in mainstream media and it's also easy to find very strong opinions on most subjects on social media. These add to the ever-present relationship/health/work worries that many of us experience from time to time."

Good people management practices, such as talking to your employees regularly and monitoring absence (lots of short term sickness for colds etc) should help in identifying 'hidden stress' cases.

Line manager training on dealing mental health wellbeing should include guidance on the types of questions to ask (and how to ask them).

Andy Phillpot, Managing Director of Businessynergy Limited.
Mental Health First Aiders and Employee Assistance Programmes that offer counselling sessions can help to support teams during times of uncertainty.
"A client of mine offers staff a subscription to a mental health & meditation app, which has been really useful for their team," Natalie says.
Considering what you can do to especially support employee mental health during periods of economic uncertainty will be a good investment to support the overall wellbeing of your team.
Training managers to support staff with mental health or financial issues (which may well be linked) is another thing businesses can do to help. CIPD offers line manager training & development across a wide range of areas.
Putting people first in the cost of living crisis
We asked Natalie what the main thing SMEs can do to help their employees navigate the cost of living crisis.
"The main thing is not to follow what everyone else is doing. Have a good look at your business and see what works for your organisation. Actively listen to your employees and give them time to voice their concerns – you'll soon get a grasp of what is worrying them & what they're looking to their employer for. It costs nothing to really listen to your team."
Putting your people first and hearing their voices is a good starting point for any SME.
Natalie Ellis is an HR consultant and director at Rebox HR. Andy Phillpot is the Managing Director of Businessynergy Limited.
For further HR support, find out more about Breathe's HR Partner network.
The government offers information about cost of living payments & eligibility. For further support, Citizen's Advice Bureau offers free impartial financial and debt advice.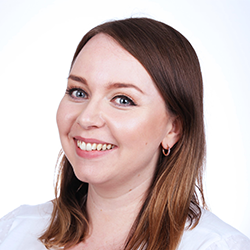 Author: Aimée Brougham-Chandler
Aimée, Breathe's Content Assistant, enjoys delving into HR topics. An IDM-certified Digital Copywriter as of February 2023, she's loved guiding readers to solutions with her writing for over 2 years.
Posted on 13 January, 2023
Business Leadership
Back to listing