As a manager or owner of an SME, it's likely that you're familiar with the recent focus on employee health and wellbeing.
But have you stopped to consider how your employees' financial wellbeing could affect your business?
What is financial wellbeing?
Financial wellbeing is a new term for something that's always existed.
It refers to people's control over their finances, as well as their ability to respond to financial unpredictability and unexpected expenses.
It also relates to their financial ability to make choices that let them lead happy lives.
Why is financial wellbeing at work important?
At its simplest, employees with money worries are likely to be more distracted and less productive.
An individual's financial wellbeing is closely linked to their overall health and wellness.
Initially it's almost too obvious - people with healthy finances can afford to eat healthily and make good lifestyle choices. But dig a little deeper and it's clear that financial concerns can have a negative effect on our overall wellbeing.
One study found that employees experiencing money worries are 3.8 times more likely to suffer from anxiety and panic attacks and 4.9 times more likely to suffer with depression.
But what can a manager or business owner do to help their employees' financial wellbeing?
Increasing numbers of companies are taking a deeper interest in their employees' financial wellbeing.
AON found that 62.5% of companies said they believed it was their responsibility to help employees with their financial wellbeing. They also learned that 22% of employees say that financial worries make them less productive. This number is even higher for younger employees at 36%.
In this post, we're listing five simple ways you can get behind your employees' financial wellbeing.
Leave the spreadsheets behind - switch to people-first HR software

Five ways to support your people's financial wellbeing
1. Pay fair
Paying your employees fairly gives them a stronger starting point for better financial wellbeing.
This includes paying your employees the living wage, paying equally regardless of individual characteristics and giving everyone an equal opportunity to work overtime or be promoted.
Paying fairly isn't just the right thing to do, it's the wise thing to do. Since implementing the living wage, 86% of employers believe it has improved their reputation and 75% have reported increased motivation and retention.
Great news - you can offset the rise in your wage bill with a reduction in hiring, onboarding and training costs and an increase in productivity.
2. Provide a full and flexible benefits package
A full benefits package can support your employees' financial wellbeing by giving them access to services that they may otherwise not choose to invest in.
From medical insurance and childcare vouchers, through to a generous paid holiday allowance, it's easy to see how a supportive benefits package can help your employees.
Remember to make sure your employees know about the benefits available to them and know how they can mix and match the benefits to suit their needs.
Providing regular benefit "clinics" can make it easier and less overwhelming for employees to ask questions about their benefits package.
3. Make financial support easily available
Create a culture where it's acceptable to seek support and advice and you'll be on your way to improving financial wellbeing in your workplace.
An EAP (Employee Assistance Programme) can support employees with confidential advice to help them deal with financial concerns.
You could also provide ethical financial assistance through organisations such as Salary Finance to help employees manage their savings, and loan and credit card repayments.
Or, go one step further and provide financial education seminars to help improve your employees' financial capabilities.
Amazingly, a study by the University of Essex suggested that support like this impacts employee wellbeing more than raising salaries by £1,000 per month per employee, regardless of their income level.
4. Train your managers
Managers are often closest to their team's performance and behaviour.
For this reason, training managers to recognise potential financial wellbeing issues and trigger-events can support your employees' financial wellbeing at work.
This training can be incorporated into other health and wellbeing awareness training and is especially relevant to mental health.
5. Support new starters
Give your new recruits the best chance of financial wellbeing by providing an onboarding plan that supports this.
If they're new to the world of work, have taken time off for medical reasons or have been unemployed, they may be short on money until their first pay-cheque.
You can support new starters in several ways. Offering a salary advance is one option, or you could provide vouchers or a discount for new employees to kit themselves out in new work clothes.
Transport to and from work can also be a financial strain – taking part in a cycle to work scheme or providing season ticket loans can be another way of relieving financial pressure for new employees, while also helping reduce your workforce's reliance on private cars.
There are many ways you can help improve your employees' financial wellbeing, and some options may be only a small adjustment from what you're currently doing.
Incorporate financial wellbeing into your overall health and wellbeing strategy and you'll be rewarded with a happier and more productive workforce.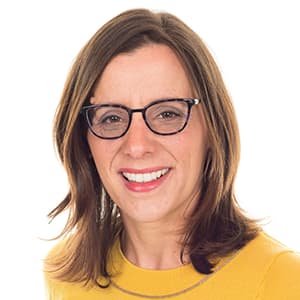 Author: Laura Sands
Laura is a writer who enjoys getting into the detail of subjects and sharing that knowledge with snappy, interesting content. When not typing away, she enjoys walks in the woods and curling up with a good book and mug of something hot.
Posted on 25 July, 2022
By Laura Sands
Health and wellbeing
Back to listing