Family-friendly entitlements continue to be a top discussion point within the workplace - the government announced additional childcare support for working families in the Spring Budget of 2023.
Whilst this is going through Parliament to become legislation, employers should start to consider how supportive their organisations are to employees with familial responsibilities.
Whilst there are some existing laws in place to support employees who have caring responsibilities, the question remains as to whether there's enough workplace support for people with dependents, e.g. parents, or those who care for family members. Research suggests that some employees even have to resign from their jobs due to conflicts between work and caring.
In this blog, Helen Burrowes, HR Consultant at Nockolds HR, shares how employers can improve engagement & retain employees with the support of inclusive, family-friendly policies.
What family-friendly policies are employers required to provide?
Upcoming legislation to support working families
How SMEs can adopt an inclusive culture
The importance of a flexibility-first mindset
Protect against discrimination
What family-friendly policies are employers required to provide?
Under UK legislation, employers are required to provide policies supporting employees in caring for their families, outlining the employees entitlements to time off and pay. These include:
Under current legislation, statutory pay applies for these types of leave – but it's debatable as to whether the statutory amounts can actually financially support the individual whilst on leave. As a result of this low statutory pay, it's reported that only a third of UK fathers are taking paternity leave.
Whilst the statutory entitlement covers the minimum amount the employer is required to pay, some employers are providing enhanced family-friendly entitlements. 65% of employers are reported to offer pay above the statutory amounts, to support paid leave.
Where the employer is enhancing these benefits, they should consider being inclusive and not to discriminate. For example, where the employer enhances maternity pay, they should consider applying an enhancement to other policies including paternity, adoption & parental leave.
Upcoming legislation to support working families
In Spring 2023, the government announced that they would be providing a budget to focus on supporting employees with caring responsibilities.
The new legislation (and proposed Bills) include:
Carer's Leave is discussed in more detail in a recent clip from Breathe's employment law webinar:
(Catch up on the full employment law webinar on demand.)
In addition, and to support employees with the cost of childcare, the government announced that by September 2025 eligible working parents (with a child aged between 9 months & 5 years) will receive 30 hours of free childcare. It's expected that this cost saving for employees will encourage parents back into the workplace.
We're also seeing an inclusive focus on employee support in other areas, including Spain being the first EU country to offer paid menstrual leave.
How SMEs can adopt an inclusive culture
To keep more employees with caring responsibilities within the workplace, employers can look at the new legislation, as well as review their internal policies to engage more with these group of workers.
With the labour market reporting low candidate availability, therefore potentially
restricting businesses from growth, an area they can explore is getting parents and carers back into the workplace.
The first step is considering the flexibility that may be required for this group of potential new employees, including adjustments to the working patterns e.g. hours and days worked. This would open up an additional pool of talent.
Attracting this talent pool to your business starts with advertising flexible hours on job adverts. Including 'flexible hours' to job adverts is reported to increase candidate interest by 20%, according to research by People Management.
The importance of a flexibility-first mindset
SMEs should ask themselves, 'do we offer a flexible working culture?'
It's important that organisations promote a flexible working culture, encouraging employees to request to work varying working patterns outside of the traditional 9am-5pm.
Currently, all employees can request an adjustment to their working pattern, as long as they have worked for the employer for 26 weeks. However, changes to the law will mean that employees will soon be able to make a request for flexible working from day one of employment.
The employer is required to consider the request within a timely manner, meet with the employee and offer an appeal. When considering the request, employers should consider how a more flexible working day could work, rather than how it won't work because you're not open to change.
An employer demonstrating a more flexible approach to their working pattern is Amazon. They have recently announced a flexible, term-time working pattern, opening up their talent to potential new employees that can work during these weeks in the year.
With this recruitment initiative, Amazon have gained a competitive advantage in the workplace by tapping into an additional candidate pool to remain their business operation.
Protect against discrimination
Along with creating a culture that supports employees with flexibility & attracts new talent, SMEs should also focus on promoting a working environment that protects employees against discrimination.
Legislation supports the protection against unlawful treatment during pregnancy and maternity leave. Adopting an inclusive culture ensures a workplace free from discrimination - and cultivates an open and transparent environment between the employer & employee.
The aim of the Fertility Treatment (Employment Rights) Bill is to provide time off to attend fertility treatment. Surprisingly, 30% of employees don't feel that they can tell their employer that they're having fertility treatment.
With a high number not disclosing their treatment due to potential discrimination against them or fear of career consequences, this suggests that workplaces still have some work to do in creating true family-friendly & discrimination-free cultures.
For businesses to attract & retain employees, to meet current and new proposed legislation, and to ensure compliancy, we've provided some next steps for consideration:
5 key takeaways for SMEs
1. Review your existing policies
Examine your policies around flexible working & parental leave. Are you compliant with both current & upcoming legislation? Are there any policies you could enhance, or add, to fully support your employees as best you can?
2. Speak to your team
Do you know if your employees feel supported? Do you know which benefits they value most? It's a good idea to gather feedback from your employees & listen to any concerns your people might have. You can do this by:
Conducting employee engagement surveys
Understanding why people leave (with thorough exit interviews)
Gathering feedback – especially around your recruitment processes. Was it clear to employees what benefits you offer?
3. Develop a recruitment strategy for working parents
Ensure you're attracting parents and carers into the business by incorporating truly flexible working patterns. It's a good idea to try and think outside the box – for example, can you offer different hours, or allow parents to finish up earlier to do the school run, and log on again in the evening (if this works better for them)?
4. Prepare for new legislation proposed in 2024
What can you do to prepare your business for the upcoming legal changes (mentioned earlier in this blog)? Consider what the statutory requirement would be to comply with new legislation, and anything additional that you might be able to enhance for your people.
5. Provide line manager training
You'll want to ensure that the family-friendly culture of your organisation is embedded. Without the buy-in from the management team, flexible working requests could be considered 'fake flexibility'. Line managers are instrumental on providing a working environment that is inclusive and free from discrimination.
This guest blog was written by Helen Burrowes, HR Consultant at Nockolds HR.
Nockolds HR are HR Partners of Breathe. You can find out more about receiving professional HR advice or joining our Partner programme.
[Please note: information relating to Acts of Parliament & Bills mentioned in this blog is correct at time of publication (July 2023). Please see https://bills.parliament.uk/ for full details and current status.]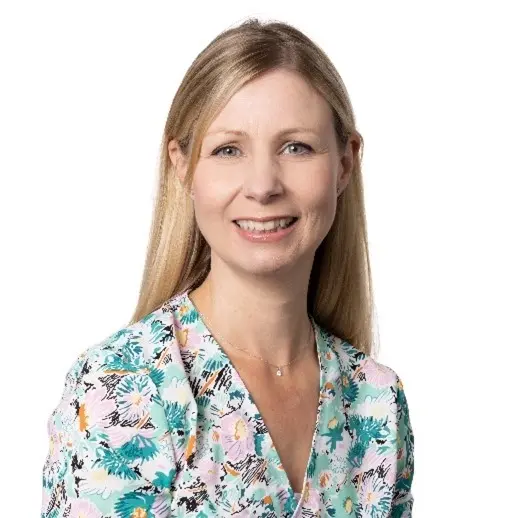 Author: Helen Burrowes, HR Consultant at Nockolds HR
Helen Burrowes is a HR Consultant at Nockolds HR. Helen is a Chartered Member of the Chartered Institute of Personnel and Development (MCIPD) with over 18 years' professional HR experience. Working across numerous sectors including advertising, manufacturing and retail, Helen has provided HR Strategic support to drive growth in business, & also advice on best practice and compliance in all areas of people management. As a HR Consultant, this role takes Helen in all areas of HR practice, including providing training workshops tailored to the client requirements and people, and HR due diligence on business acquisitions.
Posted on 4 July, 2023
By Helen Burrowes, HR Consultant at Nockolds HR
Employment Law
Back to listing