As we move further into 2023, the UK employment law landscape is set to undergo some significant changes.
With a focus on ensuring fair treatment for employees and promoting a better work-life balance, the proposed updates are aimed at modernising and improving current legislation.
From the introduction of new parental leave rights to changes to EU law, the updates are likely to have a significant impact on SME employers and employees alike.
In this blog, we'll explore legal updates currently under consultation, as well as the key changes that are expected to come into force in 2023 – and where they're currently at in Parliament. Read on to find out what changes are on the horizon and how they could affect your SME.
8 bills currently in review in Parliament
Bills in the House of Commons:
1. Fertility Treatment (Employment Rights) Bill
This Bill would require employers to allow an employee to take paid time off work to attend fertility treatment appointments (and for connected purposes relating to treatment).
During a Parliamentary debate on the Bill, Nickie Aiken, MP for Cities of London and Westminster, stated:
"Unlike employment legislation for pregnancy, maternity and paternity antenatal care, employers have no requirement to give time off work for fertility treatment or any initial consultation.

Many employers put fertility treatment in their workplace policies under the same category as cosmetic surgery."
Current UK laws provide those receiving fertility treatment the same pregnancy and maternity rights as unassisted pregnancies – but only if they become pregnant. This Bill would hugely widen the legal provision for those seeking and undergoing fertility treatment.
2.
Miscarriage Leave Bill
This landmark Bill would ensure 3 days of paid bereavement leave for people who have sadly experienced miscarriage.
Under current laws, those who suffer pregnancy loss after 24 weeks are legally entitled to maternity/paternity leave & pay.
There is currently no legal provision for paid leave for people who unfortunately suffer the loss of a pregnancy before 24 weeks, meaning many employees are forced to return to work immediately after suffering such a loss. This Bill has the potential to have a wide-ranging impact to support huge number of UK employees.
Bills in the House of Lords:
3. Retained EU Law (Revocation and Reform) Bill
This Bill essentially gives Parliament the power to review, revoke or integrate EU laws into UK legislation.
If decisions are made to keep legislation, these retained EU laws must be expressly transferred into UK law by 31st December 2023, or it will cease to be law in the UK.
The Government may extend the deadline for implementation to 23rd June 2026, the 10-year anniversary of Brexit.
4.

Flexible Working Bill
The current legal position is that employees need 26 weeks' service to be eligible to submit a flexible working request to their employer. The new proposed position under this Bill is that employees will have a right to request flexible working from day one of employment. The business reasons for an employer to refuse a flexible working request will remain in effect.
The other recommended changes are decreasing the time employers have to respond to a flexible working request, from the current 3 months to a 2-month response time. Employees are also currently permitted 1 flexible working request in a 12-month period. This Bill proposes extending this to 2 requests in a 12-month period.
5.
Protection from Redundancy (Pregnancy and Family Leave) Bill
This Bill would extend the rights of protection from redundancy for women during or after a protected period of pregnancy. Enhanced protection is also proposed following a return to work after shared parental leave and adoption leave.
6. Carer's Leave Bill
This would allow employees who care for a spouse, civil partner, child, parent or other dependent (who needs at least 3 months of care due to an illness, injury, disability or old age) time off to attend to their caring responsibilities.
Carer's leave would entitle employees who are providing or arranging care, to one week's unpaid leave per year. Under this Bill, employees would also have protection from dismissal or detriment as a result of having taken time off. This leave would apply to employees from day one of employment.
7. Neonatal Care (Leave and Pay) Bill
This Bill would provide parents with new rights to paid time off if their baby requires neonatal care, and covers two new rights: neonatal care leave, and statutory neonatal care pay.
Neonatal care leave would be a day one right for employees, meaning parents who have a child needing at least one week in neonatal care would be eligible.
Employees with at least 26 weeks' continuous service (and with weekly earnings at/above the lower earnings limit) would be eligible for neonatal care pay. Exact durations of pay will be set by regulations, but we know that the limit that could be claimed would be a minimum of 12 weeks.
8. Worker Protection (Amendment of Equality Act 2010) Bill
This will impose a specific legal duty on employers to take all reasonable steps to prevent sexual harassment of their employees at work. It will also make employers potentially liable for harassment of their employees by third parties (e.g. customers or clients).
Important legal changes currently in consultation:
9. 'Fire and re-hire'
A new statutory code on fire and re-hire practices requires businesses to hold "fair, transparent, and meaningful consultations" on proposed changes to employment terms.
Tribunals will take employers' adherence to the code into account when considering claims. They will also be able to uplift any compensation by up to 25% if organisations have not followed its guidance. The consultation on the new code closes on 18th April 2023 and there is no indication yet on when it will be brought into force.
10. Holiday pay
The government has launched a consultation on how holiday should be calculated for workers with irregular or zero-hours contracts following the Supreme Court's decision in the case Harpur Trust v Brazel and UNISON in July 2022.
The court decision also brought a part-year teacher's holiday entitlement into line with the Working Time Regulations 1998. However, an anomaly was created between the way that holiday for irregular hours workers should be calculated when compared with part-time workers on regular hours.
The consultation proposes an alternative approach which will have implications for permanent part-year workers, zero-hours workers and some agency workers. It closed on 9th March 2023 and results are expected to be published in due course.
Understanding changes to employment law
As explained above, 2023 is set to bring a range of changes to UK employment law. For employers, it's important to stay up-to-date with these changes and ensure that you're compliant with the latest legislation.
This guest blog was written by Jason Govindji-Bruce, Managing Director of NORI HR & Employment Law.
NORI HR & Employment Law  are employment law and HR partners of Breathe. Find out more about professional HR support or joining our Partner programme.
[Information relating to Bills mentioned in this blog is correct at time of publication (March 2023). Please see https://bills.parliament.uk/ for full details and current status.]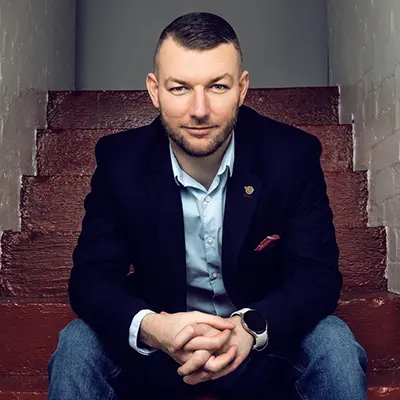 Author: Jason Govindji-Bruce
Jason Govindji-Bruce, along with wife Amrita Govindji-Bruce, formed the award-winning NORI HR & Employment Law based on their vast experience in the outsourced HR industry with national and international firms. Jason provides HR support to businesses and management teams from a wide range of sectors and specialises in IR35 legislation.
Posted on 21 March, 2023
Employment Law
Back to listing