Feedback is a mechanism for positive change and, if there's one thing that we know employees want, it's to develop and change for the better.
Feedback is often necessary in order for teams to achieve authentic growth. In this blog, we'll cover why it's important to provide your team with feedback and what can be gained from it.



What is feedback?
Feedback, in an organisational context, is the information given to an individual or group about about their performance of a task or a number of tasks that make up their job role.
Feedback can be given for different reasons. Perhaps something went particularly well, or maybe didn't go as well as it could have. Either way, it's good to know how to improve next time.
Your organisation might encourage feedback as part of performance review processes at certain times of year. Some organisations encourage 360-degree feedback models, where employees provide feedback on managers, and everyone learns how they might do things differently to achieve better results or personal growth.
6 reasons why workplace feedback is important
Here are some reasons why you might consider providing feedback to your employees.
1. It opens up a conversation
The act of giving feedback opens up a dialogue between you and your employees. Knowing that you are honest with them, and that they can talk to you helps you to build trust with your employees and colleagues.
In opening up a dialogue, you help to build stronger relationships with team members. This might mean they're more likely to speak up about work-related problems or even personal issues. Either way, getting team members talking openly is never a bad thing.
2. Feedback can be motivational
Receiving positive feedback will always be appreciated by your employees. It's crucial for job satisfaction and all-round wellbeing for people to know what they're doing right.
Being praised for producing good work is likely to motivate them to do it again or strive to achieve more. Breathe's kudos feature is a great way to say 'thank you' or 'excellent work' for a job well done.
It's also motivating to receive constructive feedback, as it lets your employees know exactly what they need to do in order to reach that target and improve in the future.
3. It's a tool for continuous learning
Not all of us are right all of the time. Giving your employees constructive feedback to let them know what they can improve on helps towards their personal development goals.
Likewise, by accepting feedback from an employee it allows you to grow as a leader and gain the respect of your team.
4. Your employees want feedback
Everyone wants to continuously improve and develop. This can be very difficult to do without authentic, useful feedback. Most employees want to grow in their roles and perhaps even apply for that promotion, too. Feedback helps everyone to get to where they want to be.
5. Providing feedback shows you value your team
Feedback, both negative and positive, confirms to the employee that what they are doing matters. It's important for them to know that their contribution is valued, not just by their direct manager but that it plays a part in the wider success of the business.
No one wants to spend their time doing work that isn't worthwhile or valuable (or that no one notices) so it's important to provide feedback not only when they are doing well but also when there is room for improvement.
6. Providing feedback provides clarity
Creating a regular feedback process plays an important role in ensuring that you and your employees are on the same page when it comes to tasks & projects. By providing regular feedback throughout a project, everyone within the team will know that it's on track, or whether someone else's expertise could be utilised.
Give positive feedback & make someone's day with Kudos
Giving and receiving feedback is an essential part of work, and the process can bring about changes for the better. Without knowing what they're doing well and what could be improved on, your employees aren't going to be able to ever truly develop.
Why not use Breathe's Kudos tool to brighten someone's day with a thank you message for a job well done? Trial Breathe for free for 14 days.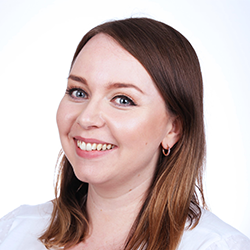 Author: Aimée Brougham-Chandler
Aimée is a Content Assistant here at Breathe. She enjoys writing about topical HR issues & helping readers find solutions. In her spare time, she's commonly found amongst books.
Posted on 5 December, 2022
Employee Performance
Back to listing