Just 27% of eligible fathers in the UK took paternity leave in the year up to March 2021.
Research reveals the uptake of paternity leave has hit a 10-year low - with the pandemic's squeeze on household finances taking the blame.
In this blog, we'll cover what Statutory Paternity Leave is (and who's eligible to take it), how long paternity leave lasts, when it starts & how much Statutory Paternity Pay is.
What is paternity leave?
Statutory Parental Leave (SPL)
Paternity leave or Statutory Paternity Leave (SPL) is the time employees can legally take off when their partner gives birth or when they adopt a child, or they're having a baby via a surrogacy arrangement.
Paternity leave is in addition to the employee's normal holiday allowance (and holiday leave can be added onto paternity leave).
How long is paternity leave?
Eligible fathers can choose to take 1-2 weeks of Statutory Paternity Leave.
Under UK law, paternity leave must start and end within 56 days of the birth.
How much is Statutory Paternity Pay (SPP)?
The weekly rate for Statutory Paternity Pay is £156.66 or 90% of your employee's average weekly earnings (whichever is lower).
Tax and National Insurance is deducted from Statutory Paternity Pay.
Who is eligible for paternity leave pay?
The employee is eligible for paternity leave pay if they:
1. Are taking paternity leave to look after their child
It sounds obvious but the first criteria is proof of relationship to the child. They need to be taking time off to look after the child because they are:
the

father;
spouse or partner of the mother or guardian, including LGBT partnerships;
child's legal guardian; or
intended parent (if the baby is planned through a surrogacy arrangement).


2. Earn more than £123 per week
To qualify for SPL, fathers must earn at least £123 per week (before tax).
3. Give more than 15 weeks' notice
Notice periods are important too. Be sure you receive the correct amount of notice and ask the father to send the request 15 weeks before the baby's due date, detailing:
when they want their paternity leave to start;

the day of the birth

or the week after the birth; and

whether they want one, two or more weeks' leave.



Exact dates don't need to be given in terms of notice; for example, saying you'd like paternity leave to start on the day of the birth (or a week after) is fine.
The qualifying week is either 26 working weeks or the 15th week before the expectant due date. If they are adopting, this is known as the 'matching week'.
Unfortunately, self-employed or agency-worker dads aren't eligible for SPP.
When does paternity leave start?
By law, your employee can only take paternity leave after the birth or adoption and they must agree to resume work within 56 days of the birth (or due date if the baby is early).
It's split over two periods of leave to help strengthen and develop the relationship between father and newborn.
The first is paternity leave, where at least one-weeks' statutory paternity pay is paid to the father immediately after the birth. This allows dads time away from work to support their partner and baby during the initial transition into parenthood.
The second is parental leave, which is taken during the baby's first year by either or both parents.
UK mums are able to transfer all maternity leave – excluding the initial two weeks – to their partners if both meet the eligibility requirements. This comes under shared parental leave.
Currently, fathers don't qualify for individual entitlement to parental leave, so if and what they are paid falls at the employers' discretion. Parental leave requires eight weeks' notice and must be agreed between employers and employees. Find out more about shared parental leave and pay.
The conditions for pay and leave allowance around parental leave is very much at the company's discretion. Whilst two weeks' leave is statutory, there's nothing to stop you offering more to support your people.
You can also use HR software to track employees' length of service and determine if they qualify.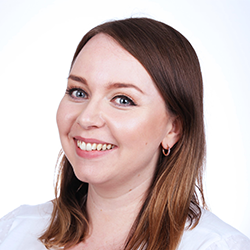 Author: Aimée Brougham-Chandler
Aimée is a Content Assistant here at Breathe. She enjoys writing about topical HR issues & helping readers find solutions. In her spare time, she's commonly found amongst books.
Posted on 5 April, 2022
in Leave
Leave
Back to listing