Workforce planning might not be the first thing that comes to mind when future-proofing your business's success. But perhaps it should be.
That's because, to be successful, you need more than ideas and a vision. You also need people to make it happen.
Let's look at it another way. As anyone who's ever baked a cake (or watched GBBO) will tell you, it's all very well planning to bake the perfect cake. We all know what a good cake should look like after all. But to create the perfect bake you need to need the right details in place. That means the right ingredients, the right tools, the right oven temperature and the right length of time to bake your cake.
Workforce planning is similar. You may have an inspiring and innovative business vision. But without the right people in place, your vision will be an impossible dream.
What is the workforce planning process?
Six tips for effective workforce planning
What is workforce planning?
Workforce planning is about balancing your employee needs with what you want to achieve. Specifically, it's about getting the right skills, in the right place, at the right time, on the right contract, at the right costs.
Why create a workforce plan?
To go back to our earlier cake analogy, without the right ingredients or utensils, your cake won't work out as planned. It's the same with your business plan. By balancing future business needs with employee resources, leaders can ensure they have everything they need to successfully execute their strategy.
The workforce plan is an important aspect of the HR strategy and informs details such as learning and development, recruitment and succession planning.
However, it can be easier to see the importance of a well-created workforce plan by considering what might happen without one. Here's an imaginary scenario…
A restaurant owner is planning to grow by opening a new outlet. The owner knows they'll need employees to staff their location and so employ enough people to work in that new restaurant. But they haven't considered the impact on the restaurant manager who now has double the work to deal with.
The manager has to divide their time between two locations and double the number of employees. Crucially this includes new employees who don't have the right skills to work independently. This places extra pressure on the new manager and they soon become stressed and short-tempered which starts to affect their staff.
The employees at the new location feel unsupported and aren't able to work effectively because they haven't had enough training. One of the employees at the original location leaves because they no longer enjoy working there. The manager becomes increasingly distracted and seems unable to cope with their role.
If workforce planning had been fully considered, it would have been clear that one manager couldn't onboard, train and manage a new restaurant without extra support. A good workforce plan would have allowed for resources to train the new employees and may have considered promoting or upskilling employees in the current location to relieve pressure from the area manager. A workforce plan may also have given the area manager training on time management or coaching to help them deal with their new pressures.
Unlike performance management or onboarding, there's no set method for workforce planning. Perhaps that's why so many businesses avoid focusing on it. However, by treating it as an adaptable process that can fit inside your business planning model, you can easily take multiple factors into account and become very agile with the way in which you plan for your future workforce.
The CIPD suggest following this loose format when carrying out workforce planning:
Understand your organisation and the operating environment


What does your business look like now and what kind of climate are you operating in? It's likely you're already considering these factors as part of your broader business plan. For the purposes of workforce planning it's important to focus on plans to increase productivity, change any processes or invest in new technology.

Analyse your workforce


Here you review your workforce. This should be a combination of hard data such as employee skills and upcoming retirements as well as softer measures such as job satisfaction and employee engagement. It's also important to consider factors such as workforce diversity, salaries and employee turnover rates. Using HR software can make it easier to carry out this sort of analysis because of the way it captures data and allows you to review it in an easy to interpret format.

Determine future needs


What sort of capabilities will your workforce need to deliver your future plans? Will you need more employees in a certain department? Will you need to reduce employee numbers in another part of the business?

Identify gaps between what you need and what you have


With an understanding of what your business needs, you can now identify where you must invest time or money to create the workforce you need. Will you need to invest in extra training and how long might it take to recruit or upskill your workforce?

Develop an action plan to fill those gaps


You now create a plan with steps to address any skills gaps or employee shortages. It's important to create a plan that's adaptable. This way as situations evolve, you can adjust your plan to take account of changes.

Monitor and evaluate


Create a set of targets to allow you and your managers to evaluate progress against the workforce plan. If your plan isn't delivering the results your business needs, then you can go back to stage one and review any changes that you need.
Workforce planning doesn't need to be a laborious process. Involve the right people and regularly review your workforce plan in line with your business strategy and you will quickly establish what your business needs to achieve your vision. What's more, your workforce will be better aligned to your business's needs – essential for ensuring your success.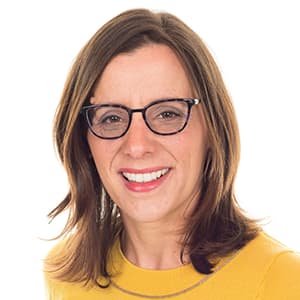 Author: Laura Sands
Laura is a writer who enjoys getting into the detail of subjects and sharing that knowledge with snappy, interesting content. When not typing away, she enjoys walks in the woods and curling up with a good book and mug of something hot.
Posted on 9 July, 2021
By Laura Sands
in Performance and productivity
Performance and productivity
Back to listing