Do you have a formal performance management system in your SME? If you don't, you're not alone.
A Breathe study found that 30 per cent of the UK workforce never have meetings about their personal development. That figure includes the 16.6m employees in UK SMEs. That's a lot of employees who could be motivated to do more for their employers.
Although it may be surprisingly common to run a business without formal performance management, businesses who take the time to actively develop their employees outperform those who don't.
In this article, we'll cover:
What is the performance management cycle?
A performance management cycle focuses on improving your business results by helping your employees reach their potential.
At it's simplest, it's a cycle of planning, checking and measuring performance. You work with your employees to:
Set goals
Review how they can achieve those goals
Support them to put their goals into action
Review their performance against those goals.
Stages of the performance management process
What makes a "good" performance management process? Essentially, it's divided into four equally important steps.
1. Plan
Here, you identify targets for your employees. These should be aligned with your wider business goals and give your employees a chance to use their existing skills and develop new skills.
2. Develop
Take your business goals and break these down for your individual employees. Unless you are a very small organisation, it makes sense to give different people responsibility for different goals.
For instance, someone who works in procurement without management responsibilities should not be responsible for employee turnover.
As well as being linked to business goals, give your employees the chance to use and develop their existing skills and develop new skills.
These could be technical, such as learning a new software or learning to code or could be interpersonal, such as presentation skills.
3. Perform
Your employees do their jobs and work towards their goals. This is essentially the day-to-day part of their job.
As their manager or the owner of an SME, you must give them the resources they need to do their job and deliver against their goals. This might be funding for a training course or assigning them a new project that stretches their abilities.
4. Review
Review your employees' performance against their goals. The traditional way of doing this is to run a single annual performance review.
It's more common now to continuously reviews performance against objectives throughout the year. This helps you and your employees track performance and make changes if needed.
Perhaps the goals were too easy, or maybe one of your team are struggling to progress against one of their targets. By regularly checking in, you can give feedback and extra support where needed.
Many businesses link a reward to the review process as a way of recognising their employees' hard work. This can be financial, such as a bonus or pay-rise, or might be something more work-related such as being included on a special project or attending a sought-after conference.
The importance of the performance management cycle
A solid performance management cycle is an important part of any business that values its staff. Not only because it helps you manage performance in the workplace, but because it also helps you create:
Better employee engagement
Gallup found that employees who agreed their manager held them accountable for their performance are 2.5 times more likely to be engaged in their work.
Better retention
Employees who receive regular feedback and get support to develop their skills are more likely to stay with you.
You keep your team on board and save money and time on recruitment and onboarding. One study showed that companies with a regular feedback process had turnover rates 14.9% lower than for employees who receive no feedback.
Stronger relationships
Regularly reviewing an employee's progress and supporting them to deliver helps develop trust between your managers and their team.
The results? Stronger performing, more cohesive teams.
Better business results
If your employees are all working towards the same goals and being rewarded for their performance, then your aligned workforce will build stronger business results.
What's more, the improved employee engagement will improve your business's productivity
Fix problems sooner
It would be wonderful if everyone in your business was always on top form. But occasionally you may need to carry out disciplinary procedures.
A performance management cycle can help you nip problems in the bud.
How to set up a performance management cycle
Ready to set up a performance management cycle in your SME? Chances are, you're already including informal performance management methods in your business. If so, it's a case of formalising what you're already doing.
1. Get practical
Where will you store this sensitive information? Cloud-based HR software is the easy answer, thanks to the way it lets you store your performance management information centrally and securely.
What's more, you can access it anywhere, so you don't need to restrict yourself to your office when working through performance reviews with your employees.
2. Lay the foundations
Because organisational goals set the tone for the entire process, it's better to wait until you've confirmed these before you kick off a new process. Likewise, make sure your HR strategy is buttoned down before making headway with a performance management cycle.
3. Get started
You can now start developing your performance cycle for each employee. Some organisations like each department to have similar objectives, others are more flexible. It's a good idea to make sure each employee has a blend of business objectives and personal objectives.
Support growth, plan 1-2-1s and reward a job well done with Breathe. Start your 14-day trial now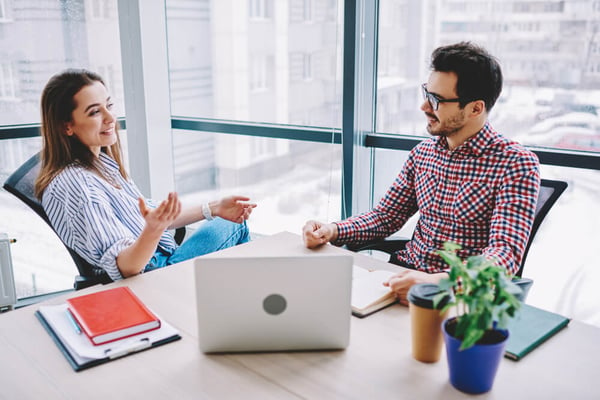 Example: how the performance management cycle is used
Mark in finance could have business objectives to deliver monthly financial updates to the business and to alert leadership of cost increases. His personal objectives could be to become a mentor to a new employee and to become an official trainer in the new finance software.
In contrast, Josie, who works in production could have business objectives to meet production targets and attend health & safety training while her personal objectives may be to improve her presentation skills and present at a large meeting.
Now objectives are set, each manager should set up a series of regular "check-ins" to review and support their team members' progress against objectives.
If there are blocks (e.g. there are no large meetings in the foreseeable future for Josie to present at) then they can help adapt the objectives to provide a reasonable alternative.
Recording progress in a central location makes it easy for managers and employees to see their progress, and is especially helpful if managers are working with a remote team.
Objectives are normally tied to annual pay rises, reviews or other forms of reward. So, for the sake of clarity and motivation, it's a good idea to hold an annual review to summarise your team's full year's performance.
But remember - this meeting should be no more than a formality. Your managers will have kept close to their team members throughout the year so nothing should come as a surprise.
How should the performance management cycle be used?
Using a performance management system doesn't need to be a mystery. Keep in mind that it's a tool for motivating and strengthening your team and you'll stay on track.
Here are our final three tips:
Time it right. Timing really is everything. We'd recommend you implement your performance management process across the business at the same time.
Starting a performance cycle for some employees and leaving others out will damage employee engagement. Encourage managers to put regular check-ins into diaries throughout the year to keep things on track.
Training is essential. Train your managers to support their teams. Don't take it for granted that they'll know what to do; give them clear and supportive training. Even better, make implementing the system effectively one of their objectives.
Stay transparent. Keeping your performance management process open and objective removes the fear factor that many employees associate with performance management. Hold regular check-ins and provide ongoing feedback and you'll help turn your performance management system into a tool that's appreciated by the entire business.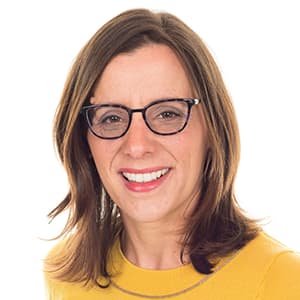 Author: Laura Sands
Laura is a writer who enjoys getting into the detail of subjects and sharing that knowledge with snappy, interesting content. When not typing away, she enjoys walks in the woods and curling up with a good book and mug of something hot.
Posted on 8 April, 2020
By Laura Sands
Employee Performance
Back to listing