If you've visited the city of Brighton over the past few months you may have encountered some slightly unusual creatures - in the form of snails.
Fifty giant gastropods landed on the streets of the seaside city back in September and it's fair to say they've been attracting a lot of attention from passers-by ever since.
Each snail is part of the fantastic Snailspace campaign in aid of local hospice Martlets, and here at Breathe we're proud to have been part of the initiative by contributing as one of the fifty sponsors.
Following on from the successful Snowdogs By The Sea campaign back in 2016, snails were chosen for this year's campaign to promote the idea of slowing down in everyday life and appreciating the moments that little bit more.
These notions relate directly to our research on company culture as well as our values here at Breathe, so taking part as a sponsor in the Snailspace campaign has been a great opportunity for us to encourage people to slow down and take it easy in the workplace.
Life In The Slow Lane
During the early days of the campaign the white snail sculptures were passed to local talented artists, ready to be transformed.
As a sponsor we were lucky enough to be working with a fantastic Brighton-based artist, Mister Phil, who worked tirelessly for a number of weeks working his illustrative magic on our snail, which he named 'Life In The Slow Lane' .
Mister Phil created his design with the intention of encouraging people to relax, slow down and take it easy – and needless to say this definitely shines through!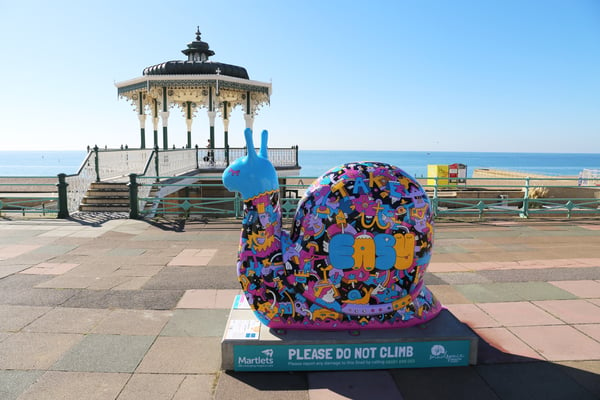 "Mr Phil did an amazing job, and whilst I'm probably biased I think our snail was the best dressed!" Says Jonathan Richards, CEO of Breathe.
After much anticipation, all fifty snails were unleashed onto the streets of Brighton during mid-September to mark the launch of Snailspace, which was initiated with an exclusive VIP launch event to showcase each snail.
Bidding the snails farewell
After a whole month of the snail trail dominating the streets of Brighton, they were finally hoisted from their spots and transported to a new home.
However, this home was only to be temporary, as each snail was soon to be sold to a permanent owner in the much-anticipated Snailspace auction on 3rd December, which was to be the final Snailspace event.
The auction was held at the Brighton Hilton Metropole in the heart of the city and Martlets were lucky enough to have one of the UK's best known antique valuers and TV personality Mark Stacey as the auctioneer for the event.
The evening was a tremendous success, with each snail selling for between £2,000-£12,000 and generating an astonishing £230,000 for Martlets, which will go towards the £7 million it costs each year to run the hospice and provide life-changing care.


Life in the Slow Lane has sold for £7000 . Mister Phil the artist amazingly portrayed the #BeMoreSnail moto – slow down and enjoy life! #BeMoreSnail pic.twitter.com/nsRJGy70mf

— Snailspace Brighton (@snailspacebh)

3 December 2018
Breathe encourages local businesses to slow down
We hope that throughout the campaign, anyone who has come across our snail has felt encouraged to slow down during their day and appreciate the little things in life a little bit more, especially when at work.
"I think we achieved our intention of encouraging passers-by to slow down and appreciate the little things in life." Jonathan Richards explains further. "This is especially important in the workplace where it is only too easy to find yourself losing that work-life balance."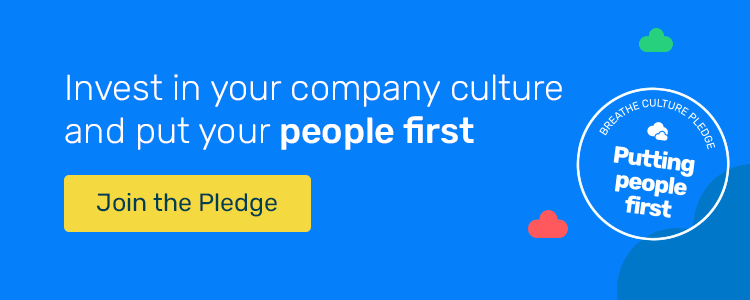 Back to blog