Helpful HR technology 2018
Artificial intelligence (AI) and computer technology are transforming the world of the HR consultant.
Naturally, people are fearful of the power of AI and how far it will go – mimicking human capabilities such as problem-solving, perception and learning – and worry that machines will replace many HR functions within a few short years.
But that's far from the truth and in fact, HR tech can streamline your processes, make them more effective and take over many of the duller data input functions for you.
Current top tech that could help an HR Consultant
Competition for top talent in many industries is fierce and many business are realising the power of tech when it comes to helping understand their staff better. By using tech they are able to attract and retain the best staff and find new ways of engaging with them. As an HR consultant, using tech can boost any offering you make to your clients.
Chatbots – Chatbots, or software robots, are automating many processes in HR. For example, when it comes to recruitment they can help with the screening process, getting employee information and performing background checks. They are also now being used in onboarding and training, talking to employees and interacting with management. Chatbots are increasingly employed for benefits enrolment and annual reviews/employee self-assessment too.

Virtual Reality (VR) and Augmented Reality (AR) –

VR and AR can really help with the onboarding process, putting new staff into workplace simulations which allow them to learn directly.

Machine Learning –

Not exactly the same as AI but similar, machine learning involves pattern recognition and algorithms which then allow computers to make predictions on data such as employee attrition rates, tracking and assessment and employee skill management.
HR Software – HR software is automating many of the processes that an HR consultant would normally have done manually such as staff rota, holiday pay, sick pay and maternity pay entitlement, staff record-keeping and staff holiday booking. Using such software can speed up those processes and free up an HR professional's time to concentrate on other areas.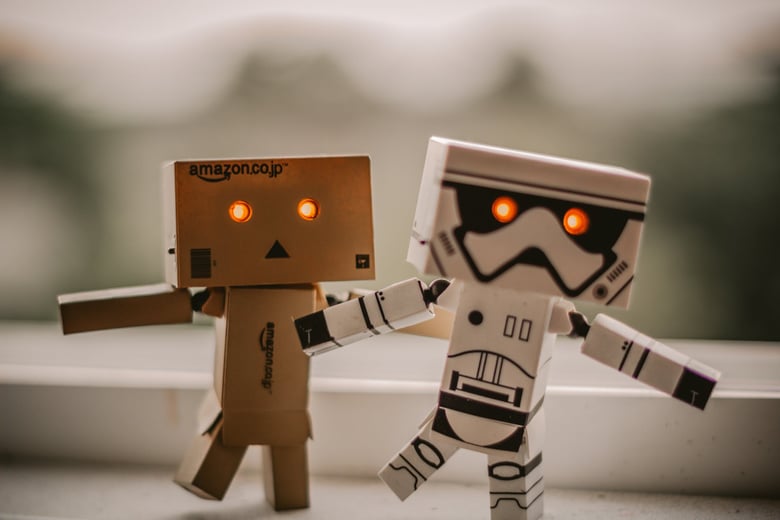 Emerging trends in the HR tech space
AI –

AI is mainly taking the form of chatbots currently (see above) but in the future, will have the power to assist HR professionals decide which candidate is best for a role. Based on current employee data they'll also be able to suggest what questions to ask at interview.

Blockchain -

Blockchain is a decentralised network of computers that verifies, automates and encrypts the flow of data – it's a trustworthy, safe system. It's likely to disrupt the HR landscape affecting data-heavy HR tasks like payroll and recruitment because a blockchain transaction can easily store all the information needed. For example, one day it might do away with CVs and employment history checks, blockchain will simply store it and you'll be able to access it easily.
The Internet of Things – Physical devices embedded with technology such as watches, home appliances and so on are becoming increasingly common. In HR terms this will generate huge amounts of data about how people perform their jobs daily. This will in turn lead to a better understanding of the workforce and enable employers to make informed decisions around improving productivity.
How HR software can help HR Consultants
The tech landscape is changing rapidly and constantly but there is already great HR software out there that can really streamline your consultancy. It allows you to focus on people by removing some of the more mundane and repetitive tasks. You can also save your clients time and money by speeding up many HR processes and managing data and access to that data in a much more effective way.
Tech and marketing
Tech is also great for marketing your business – using HR software and promoting such software is a great away to get ahead of other consultants who aren't able to offer such up-to-date systems.
The fact that you use such software, can save clients time and money can be a good benefit to highlight in your marketing materials both offline and online.
Becoming a Breathe Partner allows you to offer your clients a simple, intuitive system which streamlines their HR admin. Our programme is completely free, allowing you to expand
your service offering as an HR consultancy while adding value to your existing clients.
Book a demo today and find out more.
Want to learn how a partnership with Breathe will help you win new business?
Back to Hub