You may have heard the phrase 'HR business partner' mentioned by colleagues or other consultancies, but how does it work and how can having a free partnership with Breathe contribute to the growth of your consultancy business?
In this blog, Georgina, Strategic Partnership Manager here at Breathe, explains exactly that and gives an insight into what our Partners gain from having Breathe on board within their businesses.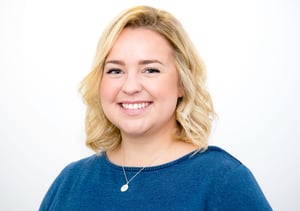 How can the Breathe Partner Programme save a HR consultant time?
Firstly, with Breathe you will have secure access to your clients' Breathe accounts while on-the-go. Being cloud based, as long as you have internet, you can use Breathe.
The second factor is that everything is all in one place, so you can forget scrolling through Excel spreadsheets and rummaging through bits of paper! This not only means that you can find what you need quickly and easily, but also helps massively with things like GDPR.
Additionally, Breathe will streamline time-consuming processes (e.g. booking holiday, monitoring sickness, sending company documents) and automate them for you – meaning you'll be given valuable time back to dedicate to other areas of your business.
My final point is that having Breathe as a tool will add value to what you do and set you aside from competition, so will provide you with the support you need to win new business and ultimately save you time in doing so. As an accredited Breathe Partner we can shout about you on our website and invite our direct customers to contact you. We even provide you with lots of relevant content to share on social media, so you don't need to worry about that blog post you haven't got round to writing yet – just share ours!
What are the other benefits of the Breathe Partner Programme?
There's so many! Benefits include:
Breathe training included

A dedicated account manager for every partner
Free marketing advice
Kickback on every client introduced
Co-blogging opportunities
Exposure to our direct client base
'Stickiness' in retaining business
Funding for events
Annual invitations to our Partner Roadshow and Partner Summit events
Promotions and offers for clients
Access to a community of Breathe Partners
The initial benefit that consultants see is that they're helping their client. Many of my conversations start with consultants assessing different software packages on behalf of their client. When they realise that our free Partner Programme will actually help them to help their client using the software there is a turning point in the conversation. Not only have they (hopefully) found a system they like for their client but that's when they start to see the Partnership as a business opportunity for them too. Having access to their client's data will allow them to support them on another level, it will make their job easier and create a 'stickiness' that will help them retain the business.
I've been with Breathe for over a year now, and in that time I've spoken to a lot of consultants all on different journeys - but all with a similar goal - helping their SME clients whilst growing their own business.
The easiest way for me to explain the benefits of Breathe is by sharing some of the success stories of the Partners I've spoken to since I've been here.
My favourite example is probably an independent hr consultancy who were just starting out when they signed up for a partnership here at Breathe, and a year down the line they are now expanding their business and recruiting! Needless to say that this success is largely down to hard work and dedication, but using Breathe has made their life that much easier that they were able to confidently and successfully manage more clients, allowing them to grow rapidly.
I've also seen bigger consultancies adapt their pricing model to ensure all new clients use Breathe because of the fact that it makes their lives so much easier knowing where all their client's data is kept - they just want everyone to have it!
What do our existing Partners say?
'I've assessed 9 systems, now I've looked at Breathe it's like I've found the Holy Grail!'
'Becoming a Breathe Partner is a no brainer.'
'It's so easy to use'
'My clients are going to love this!'
'Is becoming a Partner really free? What are the catches, it seem too good to be true'
I know this is cheesy, but it's all true! For the consultants who are viewing an HR Software for the first time it does a lot more than they initially expect, they can instantly see how it will benefit their client, even being an SME! For consultants who are familiar with HR software but are exploring Breathe for the first time they are usually impressed with how user-friendly the system is and can't believe the price given the functionality - (Or that we're free to charities!)
What would you say to someone considering becoming a Partner?
It's 100% free - so you have nothing to lose! Invest half an hour of your time booking a demo with me - link below - for a solution that will save both you and your clients hours in the long run. Being a Partner is a fantastic opportunity for consultants looking to genuinely help their SME clients whilst growing their own business.


Want to learn how a partnership with Breathe will help you win new business?
Back to Hub