It's not always businesses without an HR function that need HR support. Many in-house HR managers now use outsourced HR as an add-on to assist where they simply do not have the time, or perhaps the expertise in a specific area. If you are considering outsourcing some of your business HR, what should you look for in a provider and how do you find the right one?

Finding the right match for your business

A provider should work in partnership with your business, so it will need to fully understand your company and share its ethos.
Look for CIPD qualified consultants: it sounds obvious, but not all providers employ CIPD certified consultants. All good consultancies should provide you with certificates to demonstrate their staff qualifications.
Consider whether employment law specialists are required: if your provider includes employment law advice as a service this is a huge bonus and can save you money in the long-run from seeking independent legal advice. Ideally try to negotiate this within your fee so that access to advice is part of your package.
Consider what you want from the provider: do you want a consultant to work alongside you in the business? Do you need someone to come into your office and meet your staff, or are you happy to deal with a consultant on the phone as and when you need the support?
Don't be put off by where they are based: many consultants are happy to travel and if you're happy to work remotely then location won't matter.
Compare providers and quotes: many consultancies should be happy to chat through your requirements in advice and offer some free HR advice before you start. This will help you both to establish whether they are the right fit for your business and if they understand the issues or areas you need support with.
Check out their testimonials from other clients: look at who has recommended them, and for what. References and case studies are the best way to gauge whether the company can do what it promises. Most providers should feature these on their website, or if not send them through to you before you decide.
Don't assume bigger is better: smaller providers have just as much expertise as larger organisations which can sometimes appear faceless to the smaller business who wants a more personal approach.

How much will it cost?
Costs vary according to the provider as some will charge per project, per day or per hour. Some will offer a packaged system with access to a certain number of hours per month. Cost also depends on how long you need the support for, and in some cases, you can pay for ad-hoc support.

When negotiating costs, there are a few points to consider:
Check whether travel is included or if its billed in addition. If you require a consultant on-site then this could be costly, take into consideration what you need and how they charge.
Find out if you will have an allocated consultant, or if you will be directed to a call centre speaking to a different member of staff each time. This approach is fine if you're seeking ad-hoc advice, but if you feel more comfortable with your own account manager then specify this from the start and consider the type or provider who can offer you this.
Be specific about the tasks you need outsourcing, are they strategic or more administrative? This will dictate what you can expect to pay, for example if it's low-grade administrative tasks then expect to pay between £25-£30 per hour, but if it's strategic advisory then look to pay between £70 - £100 per hour.
Qualify the length of time you need support for. You may be locked into a contract so consider whether ad-hoc support or long-term help is better.
Set your aims and objectives out clearly at the start. This will help your consultant understand what exactly it is you want to achieve and maximise the relationship.

The key to a successful relationship from both the client and consultant's perspective is effective communication. If you can be specific about what you require from the start, the consultant will work to support you. Stay in touch regularly and update the consultancy on any developments within the business. They are there to provide guidance and support, and the mix of in-house and outsourced HR can have fantastic results.

About Bespoke HR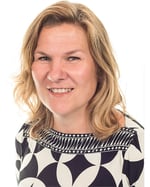 Alison King is Managing Director of Bespoke HR, which she set up in 2005. Based in Guildford, Surrey, Bespoke HR offers professional, pragmatic and independent human resources consultancy and outsourcing services. Its team of consultants work with companies who employ just one member of staff to several hundred employees.



www.bespokehr.com
Twitter: @BespokeHRInfo
LinkedIn: https://www.linkedin.com/company/bespoke-hr/

Here at Breathe, we offer a true partnership meaning we listen, share and grow your business together - you're never on your own. We help you to manage your time - and provide you support - to help your consultancy flourish. Book a demo below to find out more about becoming a Partner today.

Want to learn how a partnership with Breathe will help you win new business?
Back to Hub