Improve your client's productivity with Breathe
As an independent HR consultant you're no doubt constantly looking for ways to improve your clients' experiences with you, making them better and more effective than ever. After all, what better way to sell your services to them by proving you have systems in place that can speed up their HR processes, boost their staff productivity and save them money?
Our cloud-based HR software combines all major HR functions in one place, making it easier to access and faster to deal with HR processes.
Saves time
HR is a crucial function of managing any business but it can be time-consuming, whether dealing with a start up with just a handful of employees or an established business with hundreds. Small businesses need to be able to plan for growth in their staff and large businesses simply have a huge number of staff to deal with.
Even as an experienced HR consultant, those processes will take you a while to run through. But HR software can save you time by automating many of them. For example, it allows you to automate holiday and sickness – staff can apply through the system, HR or management approves it and the breathe system is automatically updated. It gets rid of the need to manually figure out who is off and when and what they need to be paid for.
Everything in one place
Cloud-based HR software is available all in one spot and, as long as you have an internet connection, it's also available from anywhere in the world. You need never be out of touch with your clients and their HR needs.
With breathe's centralised system you can kiss goodbye to multiple spreadsheets and filing cabinets. And if a client asks for information from you, you can access it quickly and easily to provide a timely response.
Track progress
It can be tough keeping on top of everything if you're relying on diary entries to remind you to do stuff. With the best will in the world it's likely you will drop the ball and miss something at some point. But HR software allows you to keep track of what needs to be done and when, especially if you have a lot of clients you're working with.
It gives you the tools to schedule appraisals and one-to-one meetings as well as keep a record of the outcomes. You can also generate objectives, analyse employee outcomes, provide feedback and organise and track staff training, all of which allows you to keep on top of staff development.
Boost performance
By using HR software you can help your clients create a culture of praise and feedback. If your clients' employees know there will be regular feedback and objectives created it makes it far easier to embed that culture.
You can also link those objectives to company goals so the staff have a better understanding of why they're doing what they're doing and can keep them on track.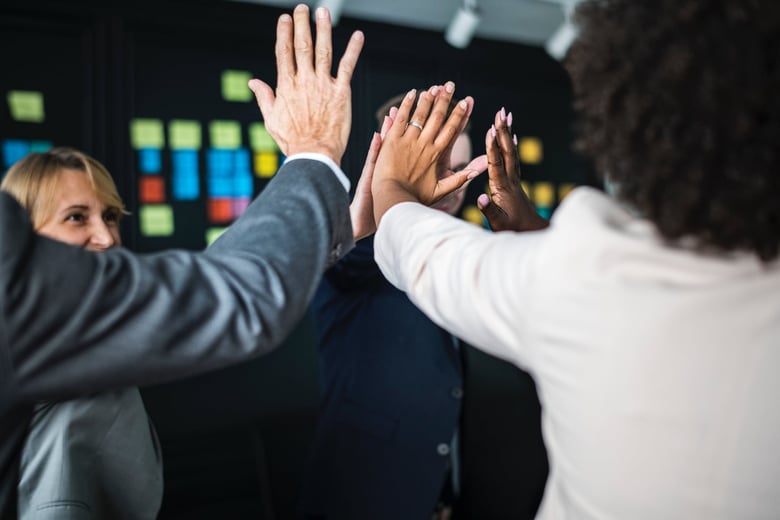 Kudos
Breathe is a great weapon to have in your HR consultant's arsenal. If you have cloud-based software up and running for your clients, cutting their costs and boosting their productivity but your rival doesn't, who do you think they're more likely to pick to handle their HR needs?
What is the Partner Programme?
Breathe doesn't just offer you HR software it offers you a true partnership programme, supporting you and helping you to grow your consultancy. You'll be able to access training and advice before you start using the software to make sure you get the most out of it.
In addition, the Partner Programme allows you to add value to existing clients by offering them a more streamlined HR solution. You can also earn commission for every client you sign up to it as well as from Breathe's referral programme.

For more information on how you could become a Partner and help small-medium sized businesses and charities streamline their HR admin, download our Partner brochure today.
Want to learn how a partnership with Breathe will help you win new business?
Back to Hub