We're all aware of toxic company cultures and how damaging they can be.
Our 2021 Culture Economy Report research revealed that more people are quitting their job due to poor workplace culture in 2020 (27%) than in 2019 (21%).
This disruption is likely to impact productivity and staff retention - especially at a time when organisations are doing all they can to move forward.
In this blog, we'll cover what the Breathe Culture Pledge is and how joining it can benefit your organisation, as well as your clients.
What is the Breathe Culture Pledge?
At Breathe, we're on a mission to promote the many benefits of creating company cultures which genuinely put people first. In 2018, we set up The Breathe Culture Pledge - a commitment that organisations can join, underlining their belief in putting their people first.
In joining the Pledge, you and your clients can help us in improving productivity, sustaining economic growth and most importantly, boosting happiness at work. And what's better - joining the Pledge is completely free.
Top 4 benefits of joining the Culture Pledge
1.
Boost your reputation as an HR consultant
Signing the Culture Pledge is a clear message to your clients that you can help them achieve their full potential.
Championing culture is a great way to tie in helping with clients' daily HR needs and will also help to bring your personal brand of HR closer to home.
By providing advice and tips on how to create a strong company culture, you'll ensure you help clients engage their teams and retain their most talented people.
In addition to being their go-to professional for streamlining and developing HR processes and procedures, you'll become their point of reference for all things company culture-related, too.
2. Enjoy early-bird access to Breathe events
You'll gain exclusive access to sign up for Breathe events and webinars before anyone else.
We're proud to offer thought leadership on a variety of topics, with prominent guest speakers from the HR world.
3. Pledge Pack resources
When you join the Pledge you'll receive immediate access to membership logos to use, including email signatures, a Pledge certificate, and other handy resources and guides.
4.
Culture Club community
In response to survey feedback from existing Pledge members, we'll soon be launching an online community space where Pledge members will have the opportunity to share advice, tips & ideas about boosting culture within their company.
You can enjoy all these benefits for no cost- the Pledge is completely free, and always will be.
Read our blog: 5 reasons you should join the Breathe Culture Pledge
Putting people first
The People First ethos is at the heart of everything we do. Our HR partners champion our brand and our culture, as much as our software. Our values are the essence of what we do at Breathe - meaning that our culture says as much about who we are as our software does.
Our Culture Economy Report calculated that toxic culture in the workplace costs the UK economy an incredible £20.2 billion each year and is on the rise.
Bringing good culture back into focus is always a good idea, and not only for your clients. Joining the Pledge is a great reminder that good supportive company culture benefits everyone - and starts from the top.
Join the Pledge for free today
If you, like us (and the 500 other organisations) who have already signed our Culture Pledge believe in putting people first and prioritising wellbeing and happiness at work, join the Pledge for free today.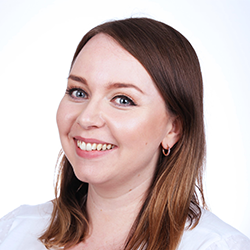 Author: Aimee Brougham-Chandler
Aimee is a Content Assistant here at Breathe. She enjoys writing about topical HR issues & helping readers find solutions. In her spare time, she is commonly found amongst books.
Posted on 28 February, 2022
Company Culture
Back to listing